I'm in love with these matchbox landscapes created by Krista Charles, who has been collecting vintage matchbooks ever since inheriting a stash from her grandfather-in-law. Here's a bit about her process:
For each matchbook I find where the location of the business would be in Google Maps and on the inside cover of the matchbook I make a pencil sketch of whatever is now shown at this location. On average each drawing takes about two hours to complete. Sometimes the places advertised on the matchbooks are still in business even after decades have passed, some businesses have changed names and are under new ownership, and some buildings are empty or have been torn down and replaced by new buildings or parking lots or highway expansion programs and even empty fields.
The age of the matchbooks I use vary, but all are a unique view into the previous business and the dreams of its owner and how these places and by extension all places and our histories change over time. Even the story of matchbooks has evolved and what was once a common item to give out to promote a business has now become a vintage item, rarer to find except in antique stores and our own junk drawers.
YOu can take a look at the entire series on her website, and there's quite the selection available in her shop.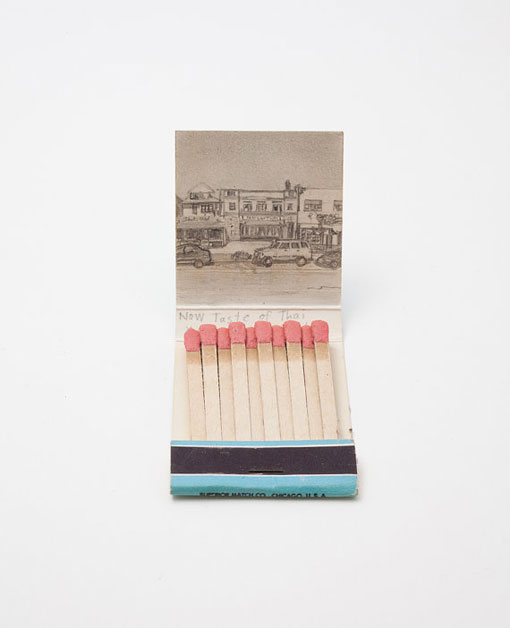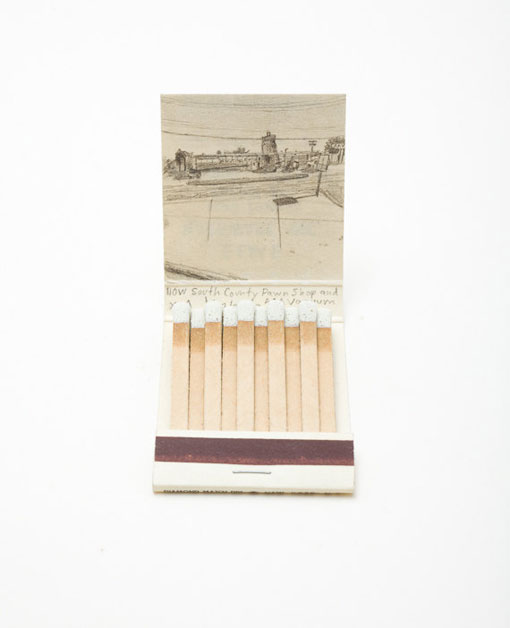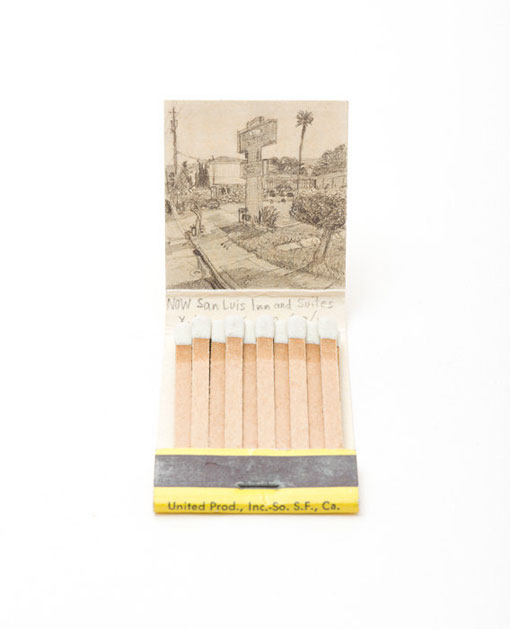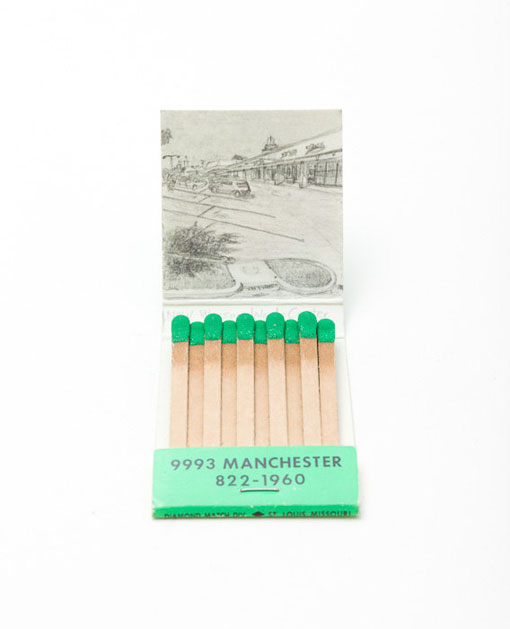 via Miss Moss