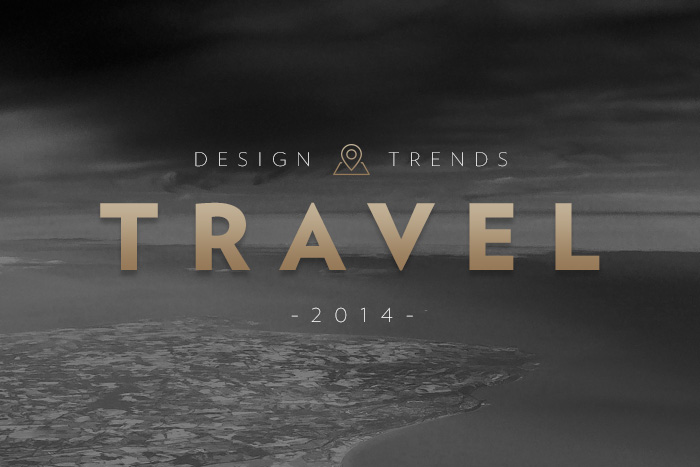 One category that is every designer's dream playground is travel. Great photography, unlimited adventures, and huge user experience challenges. There are thousands upon thousands of travel websites and online experiences, and new ones are launching faster than old ones can keep up. It doesn't get more competitive than this space, and that's why you see so many great lessons for web and user experience design. Here's 5 design trends we're sailing away with right now.
1. Epic Storytelling
It's not that the travel category invented the use of great visual and filmed storytelling; it's just that they are doing it really well at the dawn of 2014. Not only did Google prove that they can do travel storytelling as good as anyone with this ad, we see hotels like Rosewood and Waldorf Astoria, and even travel destinations like Provence all using highly visual content to make compelling, you-have-to-be-here experiences. For the Waldorf, having a Bond girl on board helps.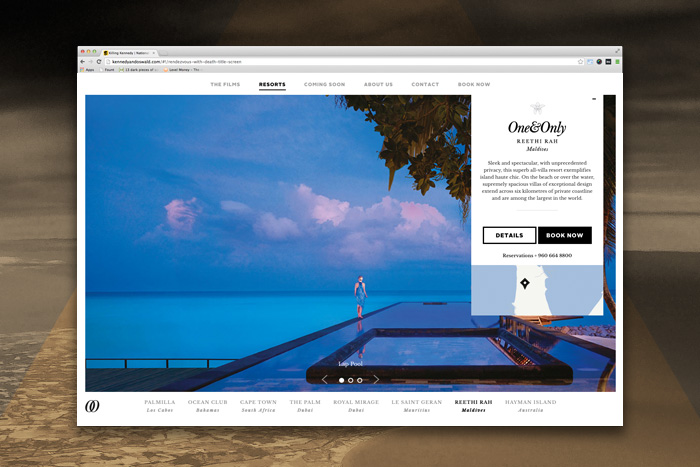 One & Only Resorts takes this to a logical conclusion, offering up stylized black and white films featuring classic supermodel Christy Turlington to promote a collection of eight luxury resorts. It's a responsive and subtle black and white website that does more to sell staying at the resort than any gallery possibly could. It feels like you're on the website for a film as opposed to a hotel.
2. Customizing Your Trips
Another battleground of travel website design features is the good old fashioned guide. Not only are publications like Cereal Magazine making their own highly curated—or as they call them bespoke (read: hipster)—and targeted city guides, new websites are putting users into the driver's seat of content too. Some beautifully designed new apps like Dcovery and Mosey are handing over the wheel and allowing users to create their own guides.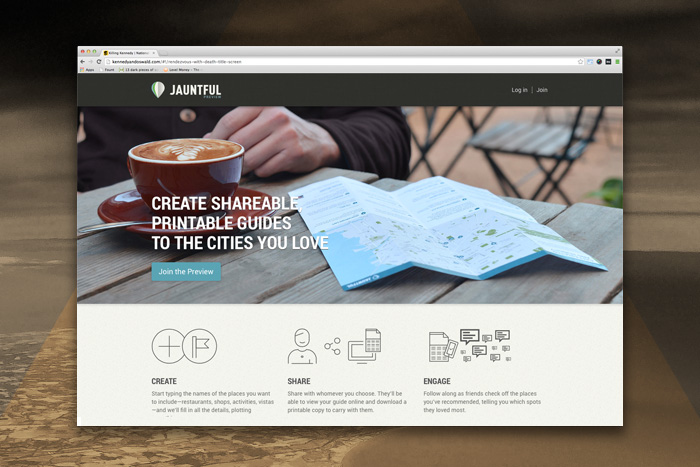 Meanwhile Jauntful is a slickly designed new app that allows users to create sharable and printable city guides. Using a tool that makes personalized trip itineraries takes users away from the traditional Lonely Planet view of the world. What you get are tightly packaged maps with your chosen destinations on one simple page.
3. The Air BnB of Everything
Air BnB's impact on travel and website design is only beginning to show up in the wild. If UBER was the darling of disruptive startups the last few years, we are now seeing the children of the Air BnB model grow up.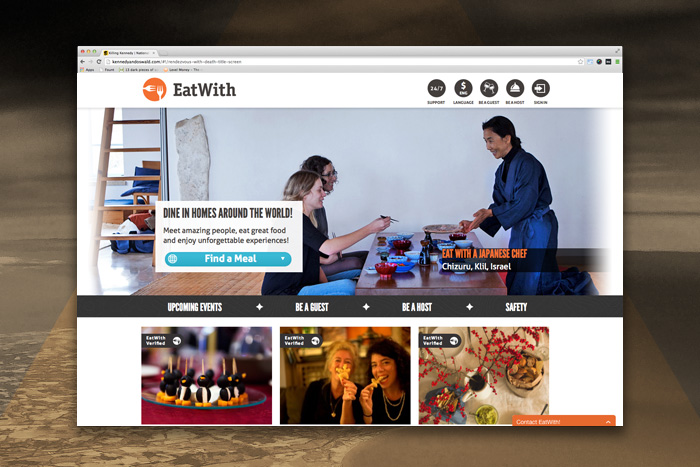 Eat With is a new startup that is basically Air BnB for having dinner at random strange people's houses. Now, once you get over the creepy factor of just booking a dinner at a stranger's house, you can experience the Joy of Pumpkins in Brazil, Fashion Week Brunches in Milan, or the flavors of Tango in Buenos Aires. What both Air BnB and Eat With do really well is make search dead easy, and this is the core of the user experience.
Combadi, is like Air BnB but for your mind, body, and soul. It puts together vacations based on three non-traditional travel categories in a neatly designed flat package. B-Reel created the travel site for city folk that wanted last minute getaways. Not into that? There is the wildly fun Eagle Adventure Tours—a stylish German site offering nothing but Harley Davidson trips that seem designed for our Instagram world. Escape Flight is a fun site that makes the art of booking almost as much fun as leaving on a jet plane. It was less about where you wanted to go, and more what you wanted to do this weekend. Sadly it looks like it's gone from travel startup to agency case study as they await funding.
4. Who Needs People, Let's Go Data Trippin'
Mygola claims to create customized trips in 15 minutes based more on algorithms than people power. Everyone knows that planning a trip has more in common with root canals than, say actually traveling. What Mygola is really trying to do is amass the world's largest collection of itineraries from the internet, and allow users to take those and make them their own. This is an experience for power users—it's not effortless or easy, but you get a major cache of data and power behind your trip planning.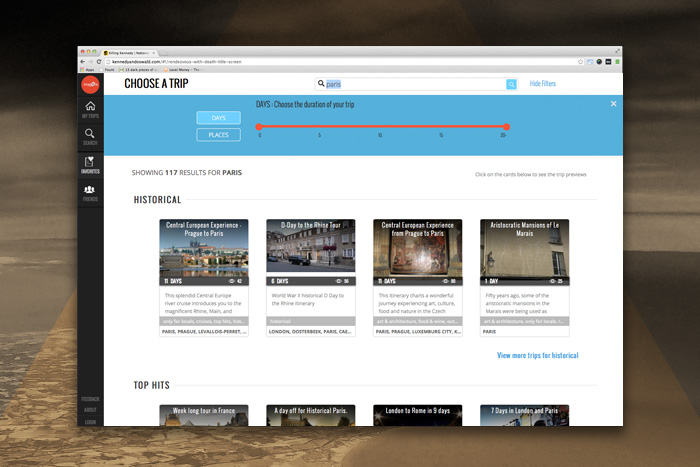 5. When in Doubt, Always Be Helpful and Offer Value
Now, going completely the other way from letting Skynet help you plan your trip to getting more personal. Start-ups like FlightFox are going old school by using real live human experts to help you book your flight. This people-powered flight booking solution gets to the heart of trip planning frustrations as you pay a fee to an expert to help you get exactly what you want.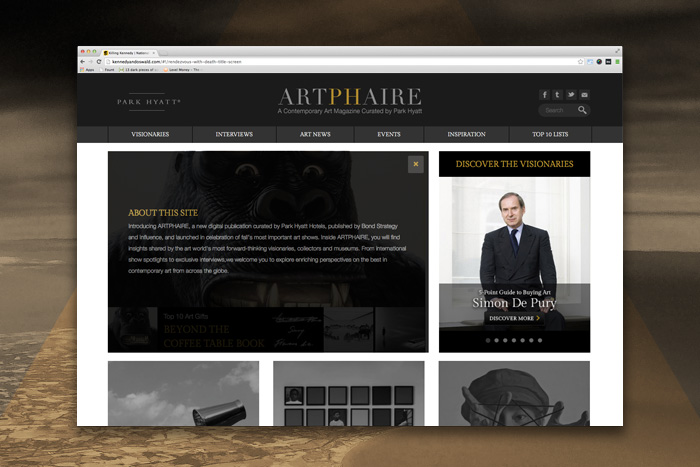 Another way to enhance the user experience is to take a page from what Park Hyatt is doing with ARTPHAIRE—an online contemporary art magazine. This is beautifully and responsively branded content at its best—connecting travelers with very specific trip ideas without being in-your-face.