I'm currently wishing I was in viewing distance of the new signage project, 12 Months of Neon Love.
The project will begin on St Valentines Day 2011. A sequence of twelve quotes will be presented over twelve months in large red neon text. Visible from the railway, the work will be erected on the roof of the Neon Workshops studio in Wakefield, West Yorkshire.
12 Months of Neon Love is formed using lyrical statements borrowed from well-known songs that feature the many configurations of love. Expressions of intimacy, adoration and heartbreak are visually re-presented to an unsuspecting audience going about their everyday lives.
On the 14th of each month, these significant and unique neon works will be auctioned on Ebay to the highest bidder. The next sentiment will take its place above the roof tops of Wakefield; a human heart felt voice burning above the industrial setting of warehouses.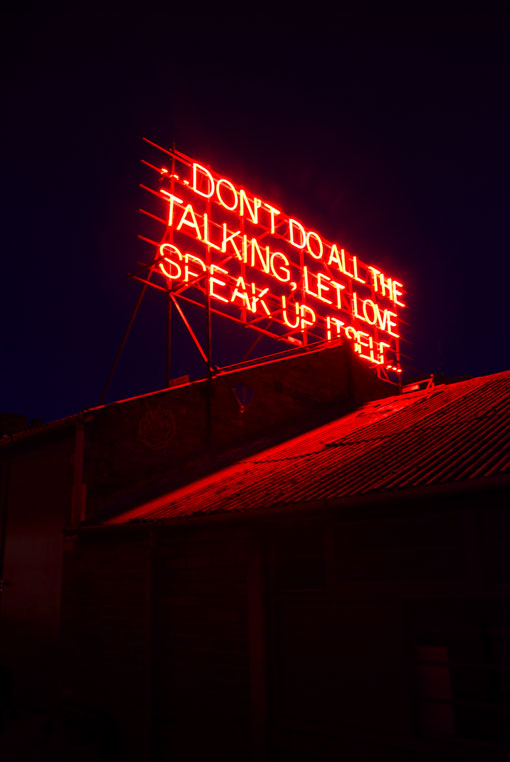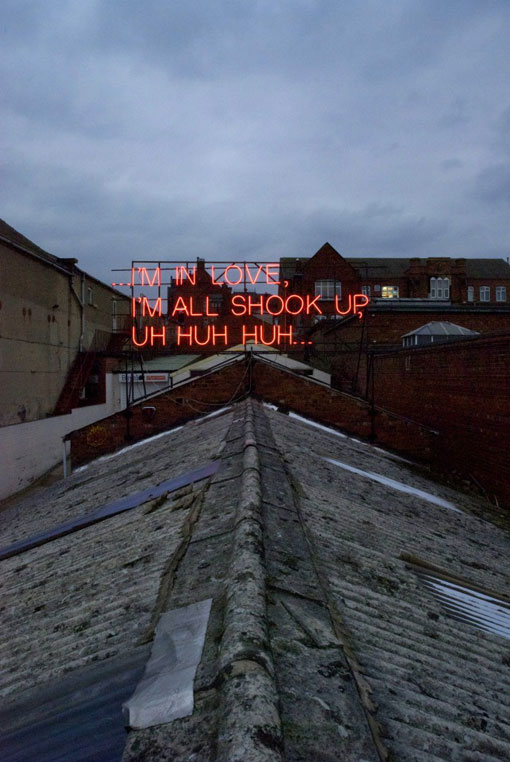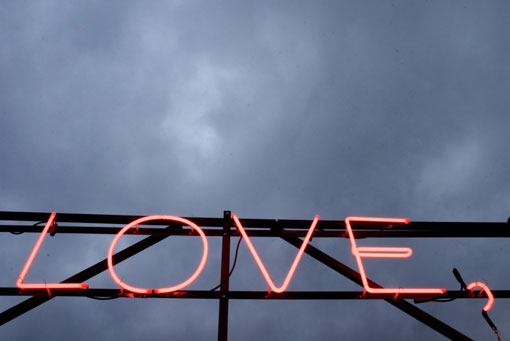 Images © Victoria Lucas and Richard Wiliiam Wheater