Lately I've seen quite a few posts about 2009 calendar options. And although I mostly feel it's a little bit early, I can't help but be excited. I normally buy several each year, usually because I have an extremely difficult time making a decision. For 2008 I purchased one from Black Pearl Press (which I can't seem to find a link to at the moment), the Noa Bembibre wall calendar (2006 version shown), and a third from Manifesto Letterpress.
This year I'm having a hard time restraining myself from purchasing anything just yet, because I know more and more will be released as we get closer to the holidays. But here are a few on my list so far:
I just came across the work of this designer via Paper Crave and I love everything about it. Her etsy shop is full of wonderful paper goods—especially this 2009 Sea Calendar—and I now have another awesome blog to add to my list!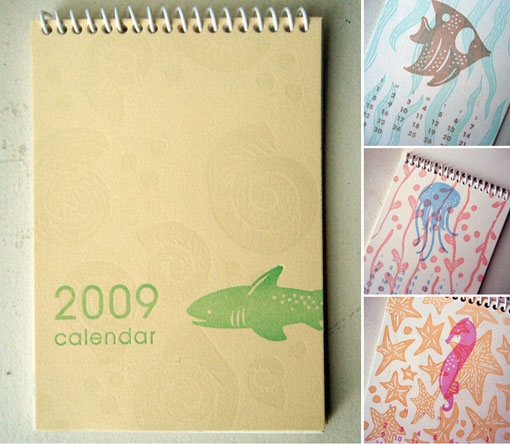 This well-known stationer recently relaunched their site, as most of you probably already know. From the looks of the images, they will have 3 different versions available, which is exciting (and also horrible for my wallet, because I'll probably want one of each). I haven't been able to find too much other information, but I did notice you can currently purchase one of the calendar designs right here.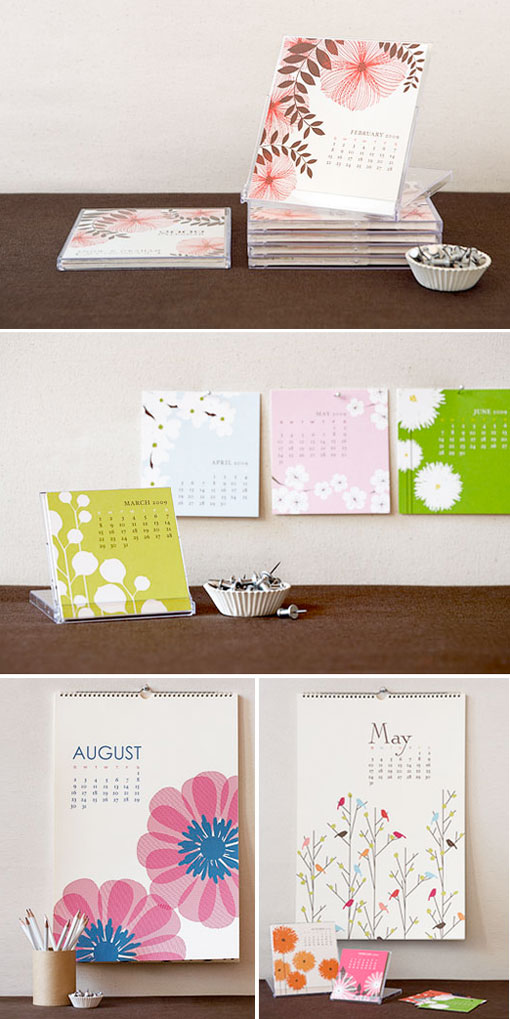 I always love whatever Egg Press does, and this year they've produced a letterpress calendar as well as an offset version. And although I'm usually innately drawn to letterpress, I am definitely gravitating towards the offset version. The colors and patterns and designs we just more "me".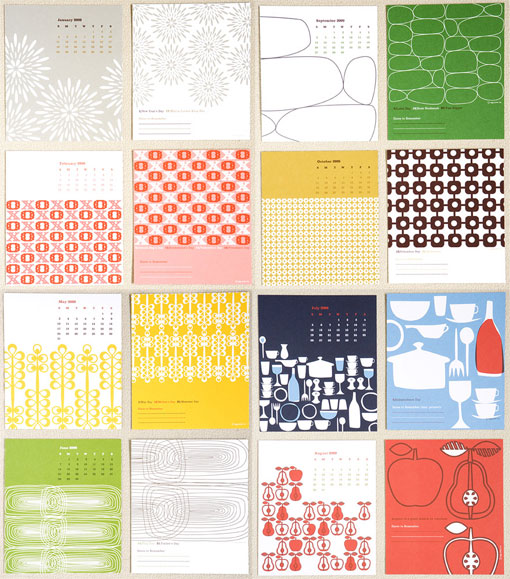 I'm also very much looking forward to Studio on Fire's 2009 Calendar—I have one from a couple of years ago. Each year they chose a few colors and a theme, and work with different artists to create each month's design. See the 2008 version right here.