Amrita Sher-Gil (1913–1941) was an influential painter in the Indian modern art movement. Amrita is often labelled the "Frida Kahlo of India", likely for her exploration of indigenous Indian culture as a means to self-discovery and a distinct artistic voice.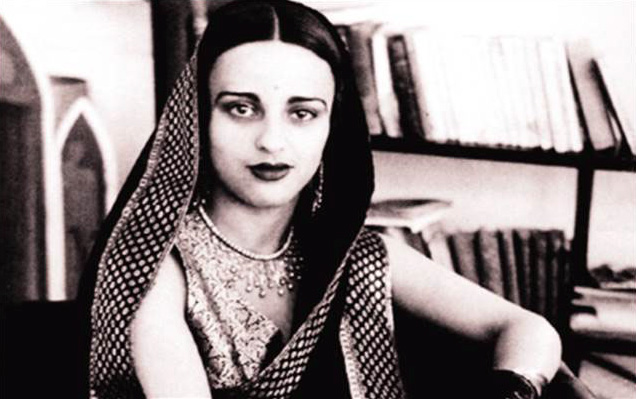 Having only lived until age 28, Amrita managed to pack so much into a short life: she was well-traveled and well-loved; she painted since she was five years old; and she completely overhauled her artistic style and the Indian art scene with it.
Though much of her later works observe the lives of the poor, Amrita was born in a comfortable household, to a Punjabi Sikh father and a Hungarian mother. Her early years were spent in Hungary. When Amrita's family moved to India in 1921, she began her formal training in painting at age eight. Amrita had a lot of support in childhood—her uncle used to be a painter, and taught her to use family servants as models.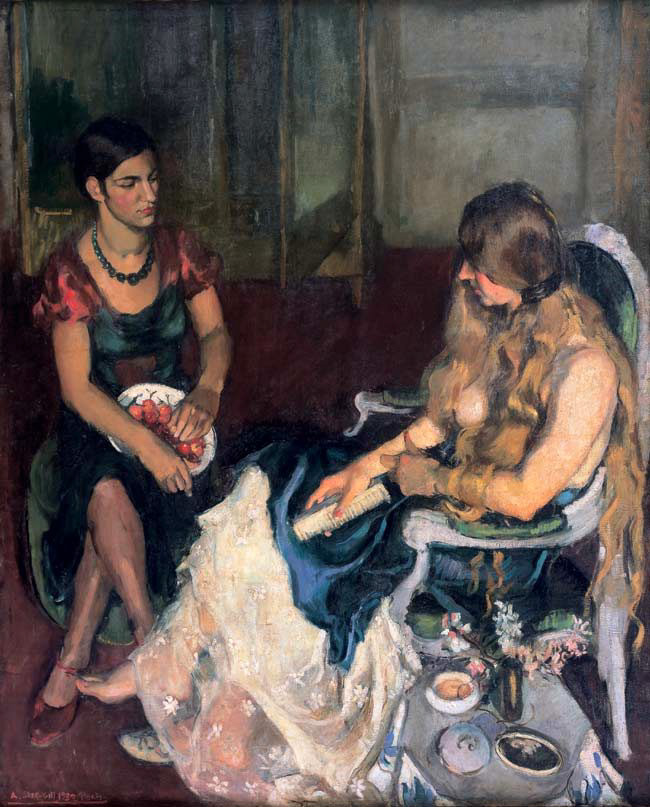 When she was 16, Amrita began her studies at the École des Beaux-Arts in Paris. Such a cosmopolitan lifestyle at an early age allowed Amrita to explore her identity; in her personal life, Amrita floated between her "European" and "Indian" self.
It's very interesting to see coming-of-age discovery rendered in fine works of art. Where more mature painters might paint themselves in the same persona, there is much variety in Amrita's self-portraits.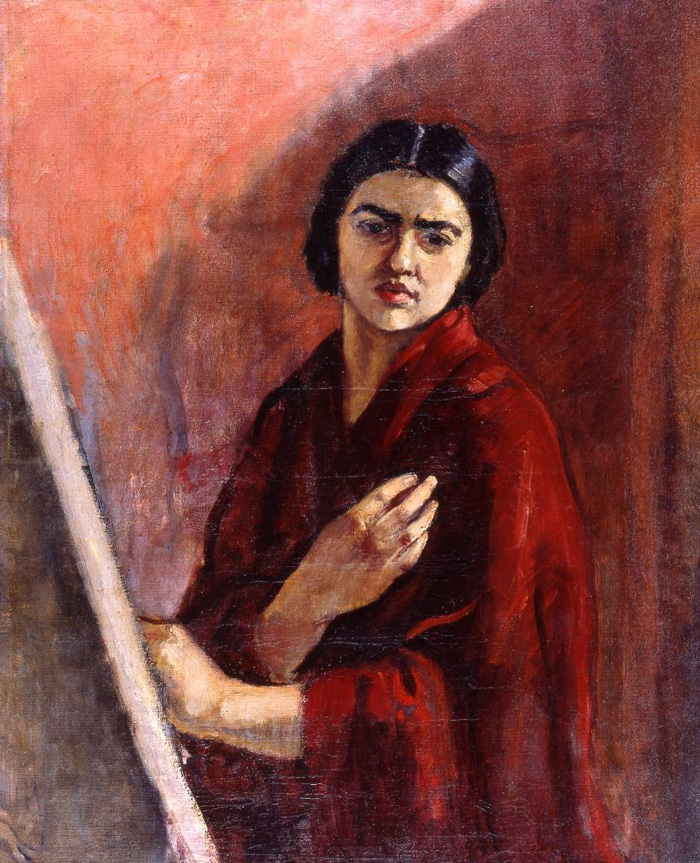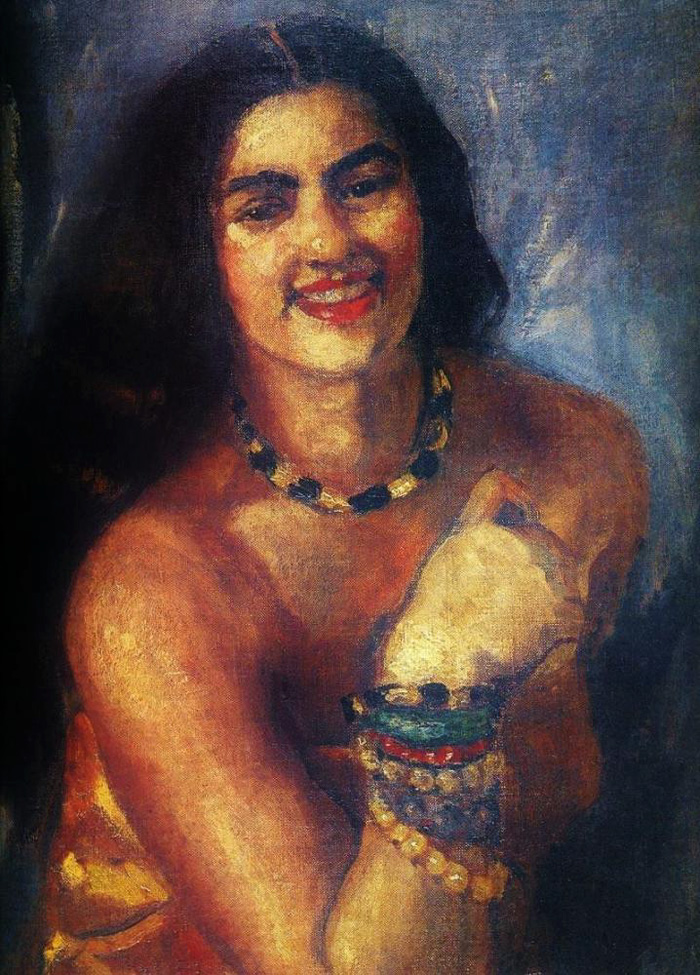 Most notable is "Self Portrait as Tahitian", a comment on feeling "exotic" in a Parisian academy. The painting is NSFW, but it's beautiful. Interested as to whether the shadow belongs to Amrita or the viewer, casting their interpretation over her body.
Already successful as an artist, Amrita left Paris to move to India with her family. Amrita believed that returning to India would allow her practice to flourish: "my professor had often said that, judging by the richness of my colouring, I was not really in my element in the grey studios of the West, that my artistic personality would find its true atmosphere in the colour and light of the East. "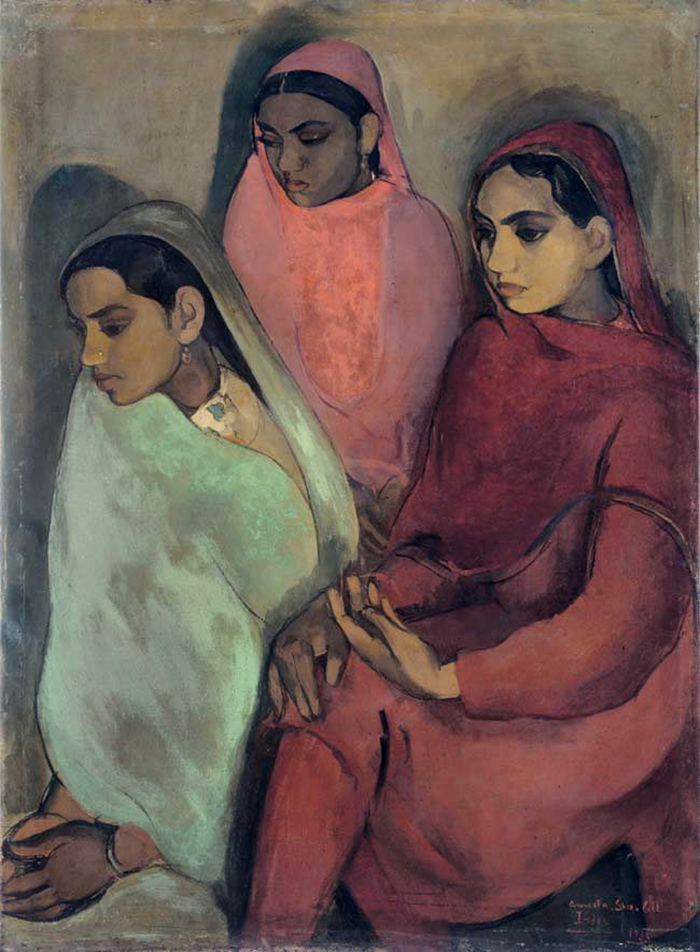 Indeed her work went in a completely different direction from the academic style she trained in. Amrita was inspired by the lives of ordinary people, and by the wall paintings she saw in the western India's Ajanta Caves. Still employing European techniques, she emulated the indigenous works in her newer paintings.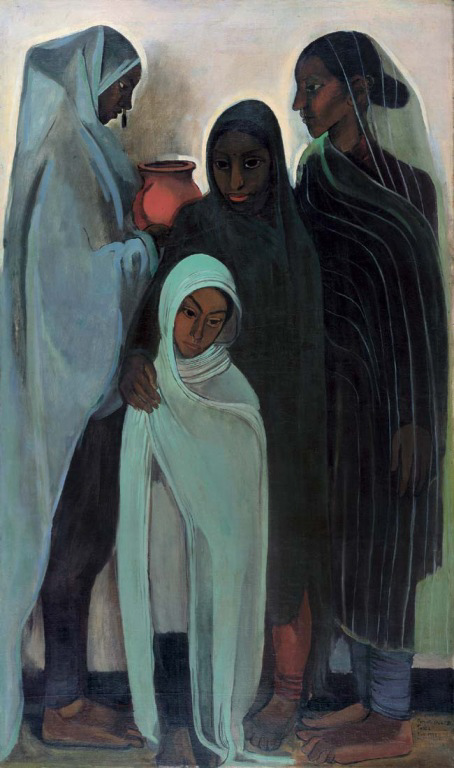 The newer style is flatter, simpler, with strong colors. It is not just a rejection of her European works, but of the pale hues and "watercolor" aesthetic popular in India at the time. In 1937, Amrita said, "The quality of art in our country, particularly the apathetic attitude of the public towards the fostering of a cultural renaissance, is depressing."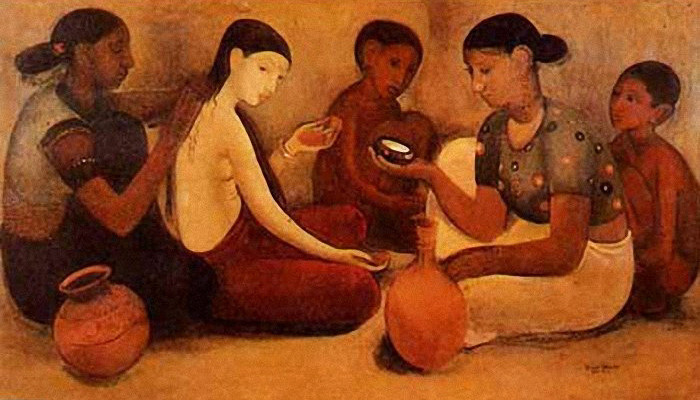 Amrita toured South India, and was further inspired by Mogul miniature painting. Her work of the late 1930s paid homage to these miniatures in their scale, rich color palettes, and even-simpler forms.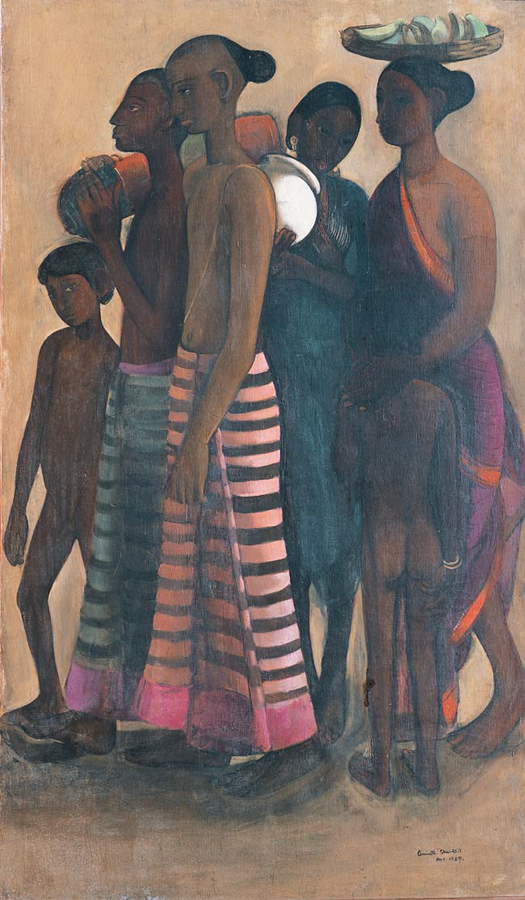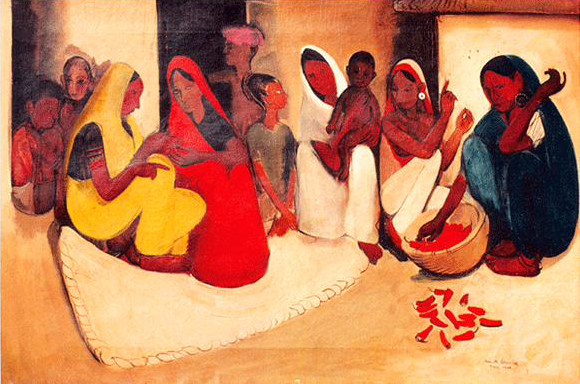 The artist moved back to Hungary in 1938, where she married her cousin. They returned to India and would have lived with her family, if not for family drama. Amrita finally settled in Lahore, where she died unexpectedly (some say from a failed abortion) at age 28.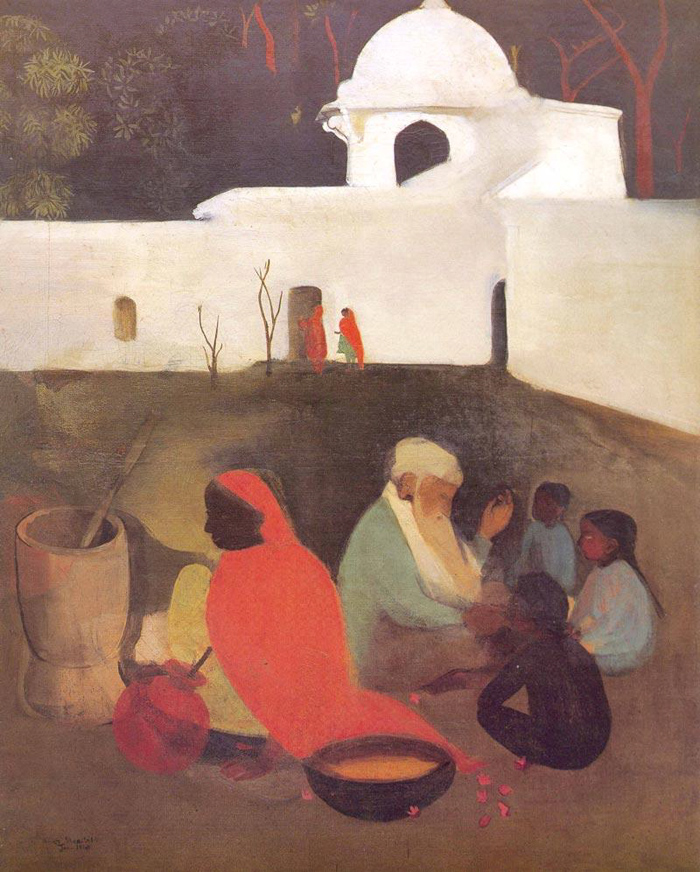 Though she did not live long, Amrita's a full and vibrant life. She built for herself a mature artistic point of view, and influenced the direction of Indian art along with it.
Sources: