As previously mentioned, this week I've taken off to the Outer Banks for a much-needed vacation. And lucky for me, I've got some great blogger friends who agreed to guest post while I'm gone. The last blogger you'll be hearing from is Dylan of OK Great.
Hello!  My name is Dylan and I'm part of the OK Great crew. I'm a recent transplant to middle-of-nowhere in NC and I spend 9-5 at Flywheel Design in Durham. Design Work Life has been an everyday read for a long time now, so when Courtney asked me to guest for a day, I jumped at the chance! Let's get to it…
Meet Miguel Arias a Cuban + Puerto Rican illustrator living and working in San Fransisco.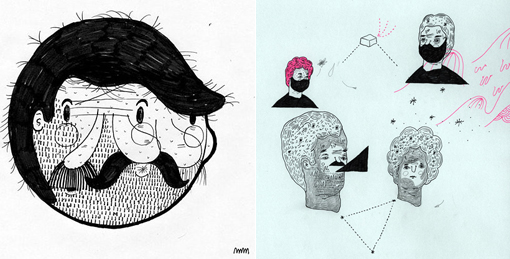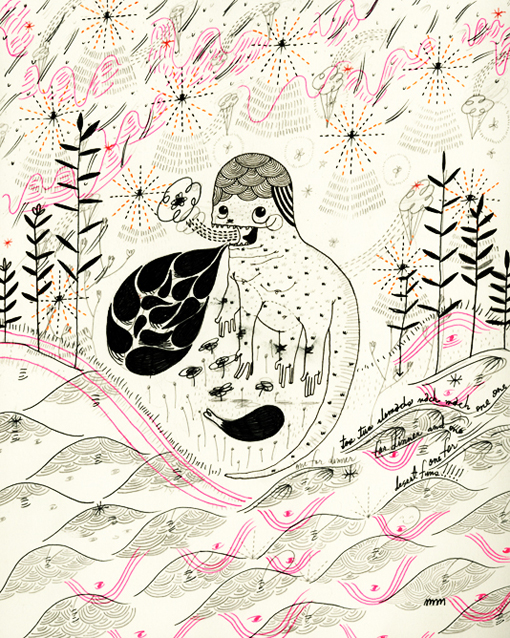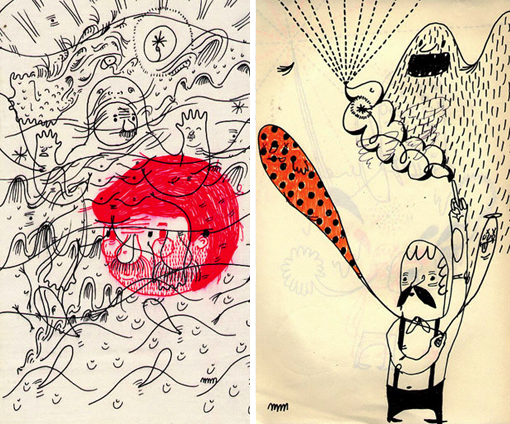 There's a clear danger present in a lot of the dreamy, otherwordly illustration work that's been peppering the internet lately, and that's crossing the line between being childlike and, well, childish.  Miguel masterfully tiptoes just barely on the right side of the line and I think the result is that much more charming.
Miguel, you're awesome.