For the month of August, a series of guest posters will be filling in on DWL with daily posts. Today's posts come to you from Gerren Lamson of Creative Market. For more from Gerren, be sure to check out his shop and follow him on Twitter. Enjoy!
I'm a huge fan of both the Art Nouveau and Art Deco movements respectively. I love discovering visual inspiration gems from these movements because they usually exude a delicate balance between geometric structure and ornate, organic embellishment. Nouveau pieces lean towards the ornate side, and Deco pieces lean towards structural side. Both movements offer a rich pool of visual inspiration that could potentially inspire and inform our design work today.
Art Nouveau (1880 – 1910) was a reaction to academic art through the use of organic forms, curved lines, and unity with the natural environment. Advocates of Art Nouveau described it as a 'total style' and a 'way of life' — and people embraced it by bringing this decorative style into their households and supporting it in the fine arts as well.
Art Deco (1925 – 1940) was revealed during (and named after) the Internationale des Arts Decoratifs held in Paris in 1925. It can be summarized as applied decoration to geometric, streamline structure, and contains within it the idea of decadence and opulence in both visuals and lifestyle.
Why Art Nouveau & Art Deco?
In sharing a quick round-up of inspiring images of these art movements, I'm very curious as to what it may look like for designers to revive and retrofit some of the creative thinking from these periods in response to the minimal, modern design aesthetic that's prevalent right now. And, while I'm leaning heavily towards print and illustration samples below, there is a lot of inspiration to gather from architecture, jewelry, furniture and other art mediums too. Go exploring!
ART NOUVEAU Inspiration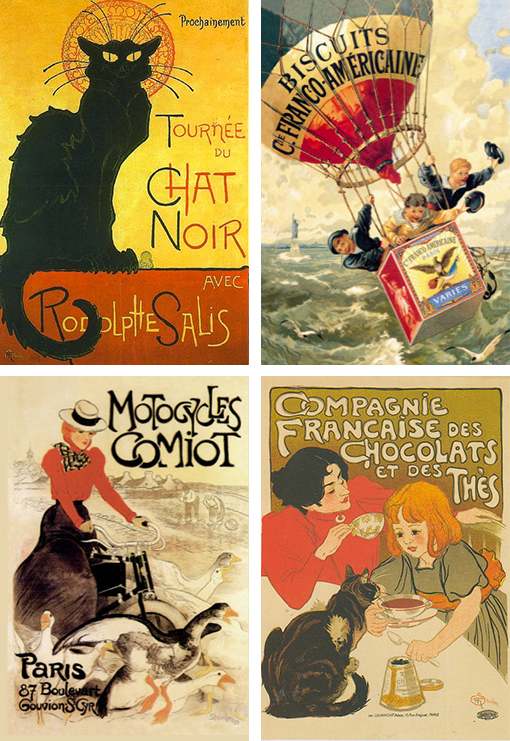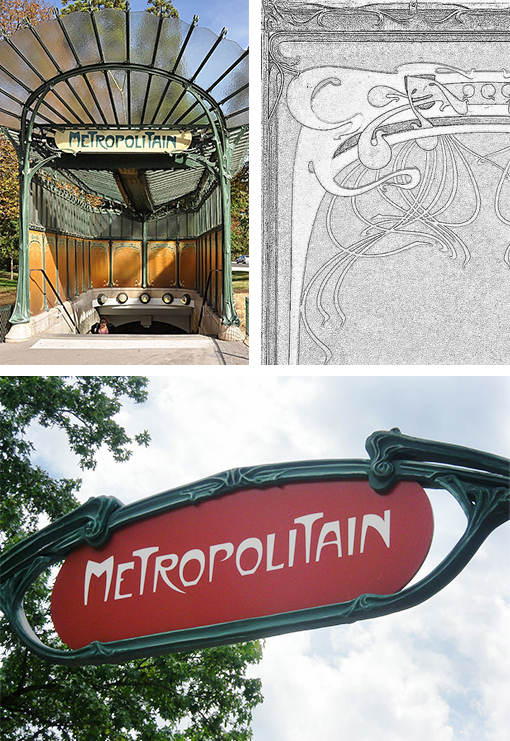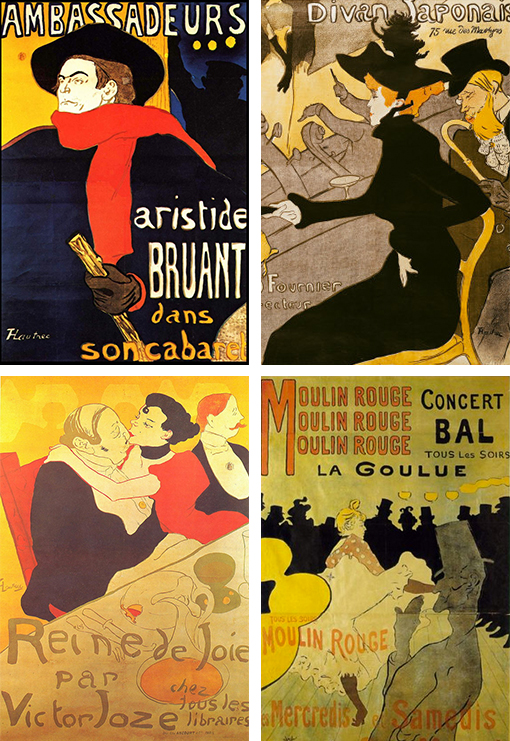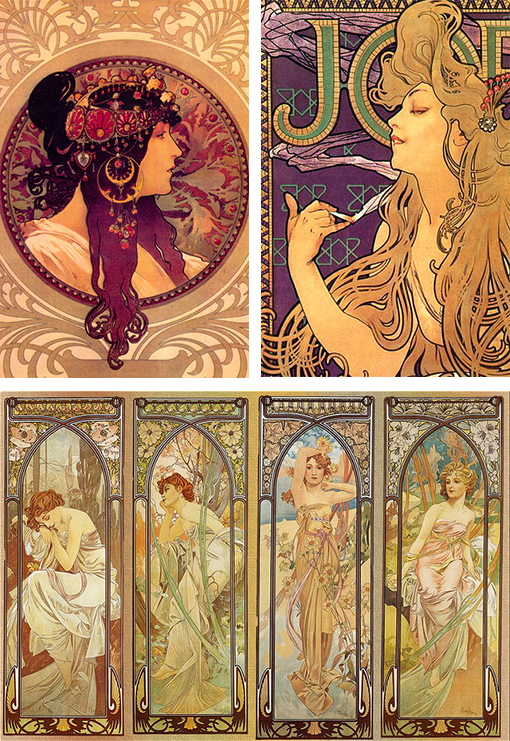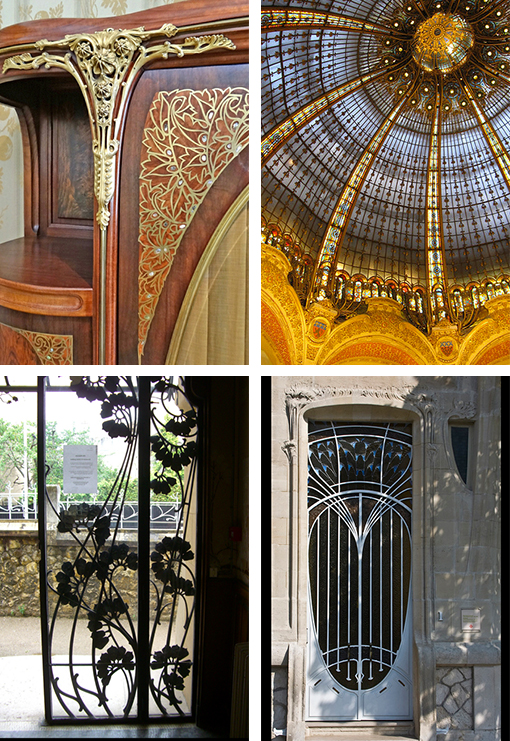 ART DECO Inspiration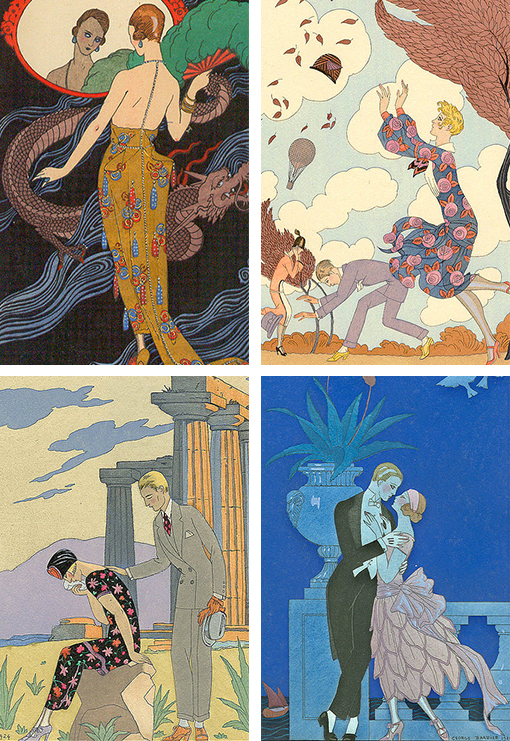 Works Progress Administration (WPA ~ Various Artists)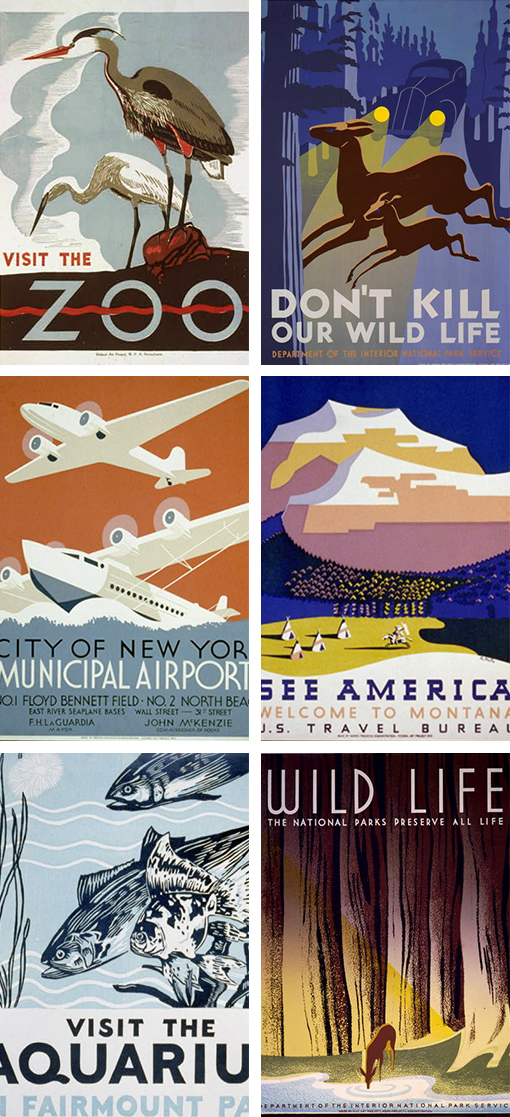 Various Architecture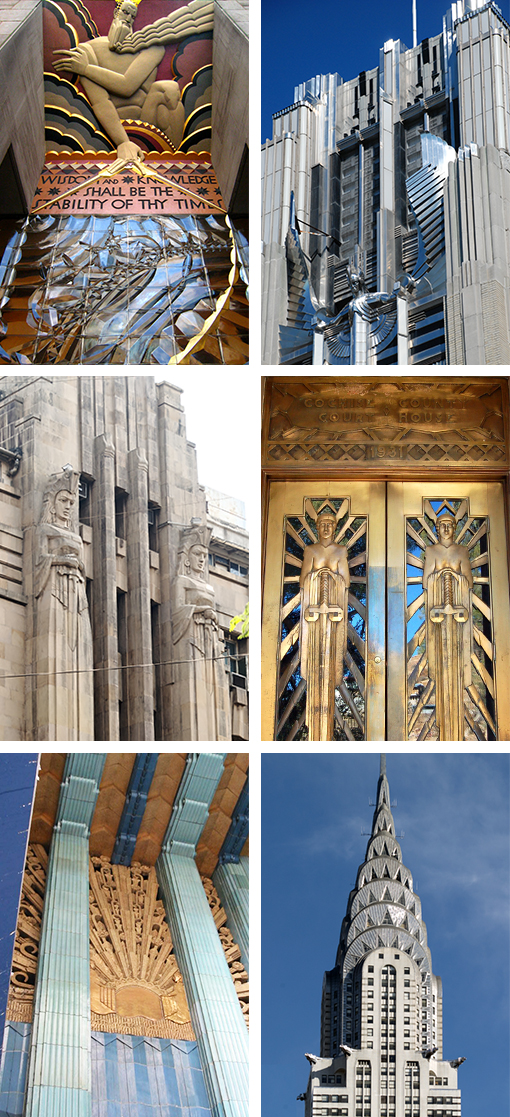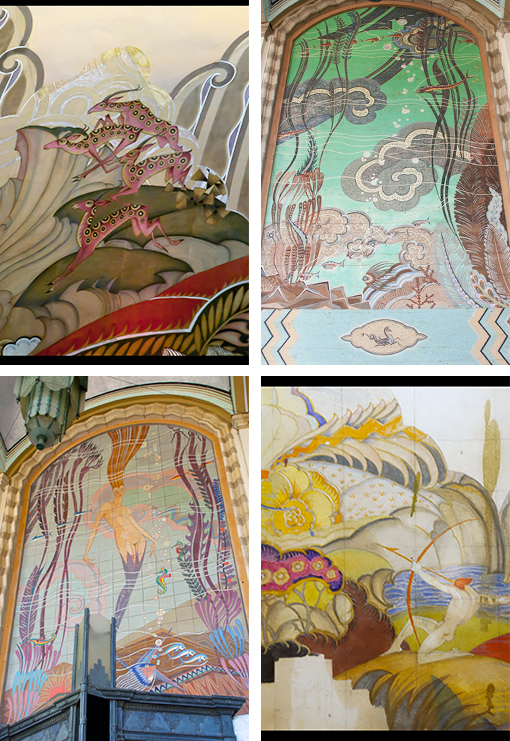 Need resources to design in these styles?
Creative Market has a growing number of design assets that could help you sprinkle these distinct visual styles into your work. Currently, we've got some sweet resources for the Art Deco style.
Art Deco Backgrounds and Frames