For the month of August, a series of guest posters will be filling in on DWL with daily posts. Today's posts come to you from Katie Kirk and Nathan Strandberg of Eight Hour Day. For more from Eight Hour Day, be sure to check out their blog and follow them on Twitter. Enjoy!
We're pretty excited to be awaiting the arrival of baby ehd at the end of this year. I'm fairly certain that within a moment of finding out the news, I headed directly to Pinterest — and I haven't stopped pinning baby and kid stuff since. There are so many amazing toys, products, books and pieces of art out there. It's not typical DWL content, but it's just too cool not to share!
We'll kick it off with one of the most fun things to buy—toys. I'm a sucker for anything graphic and iconic. Here's a selection of some of our favorites. They'll all be on our registry for the baby … yeah, sure, for the baby.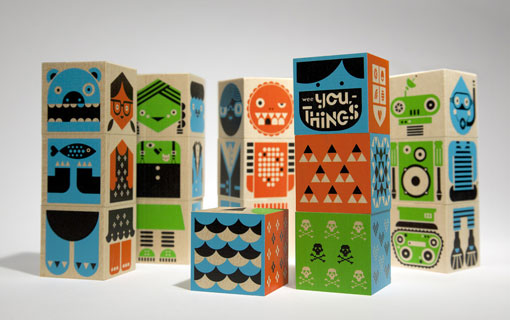 Wee You-Things Blocks by Wee Society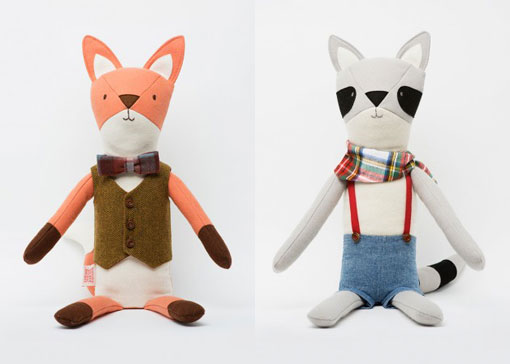 Henry the Fox & Chester the Raccoon by Walnut Animal Society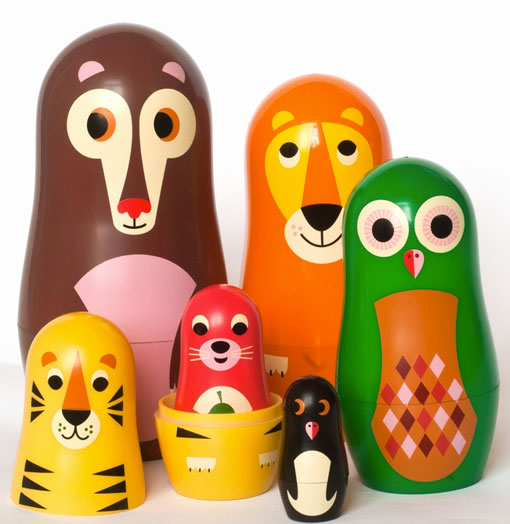 Nesting Dolls Animals by Ingela P Arrhenius