The folks at Bolster have executed some fantastic work for Blue Plate Restaurant Company in developing the brand identity and overall brewpub experience for The Freehouse, Blue Plate's newest restaurant venture in Minneapolis, MN.
While many brands and products can go a little overboard on the handcrafted, old American aesthetic, I really admire how Bolster's design approach was careful to maintain a balance with the modern in creating The Freehouse experience.
From Bolster's website:
Located in a pre-prohibition, turn-of-the-century warehouse, the
restaurant and brewpub yearned for a utilitarian design with a modern energy. Embracing the "perfectly imperfect" nature of handcrafted goods and early industrialization, Bolster created a brand that celebrates the artistry of a time when both human genius and imperfections were reflected in finished products.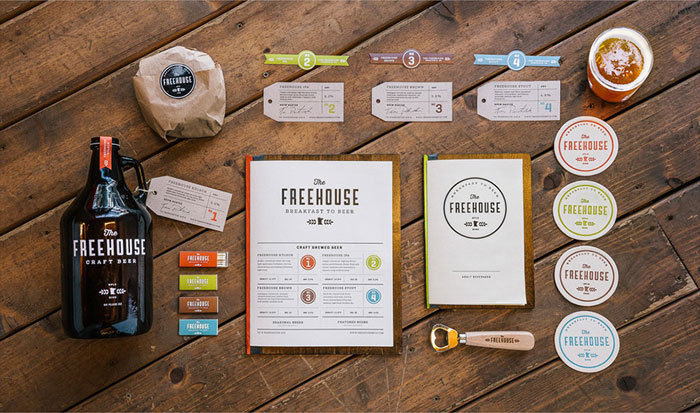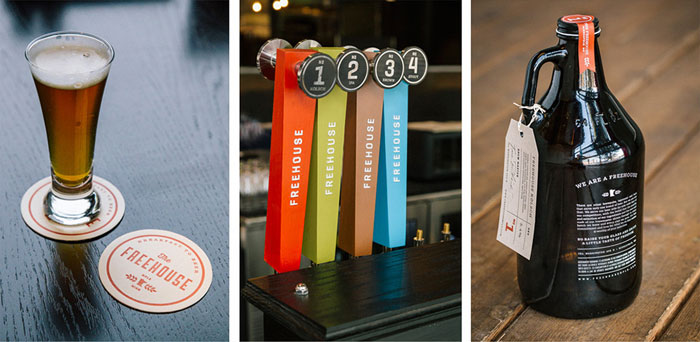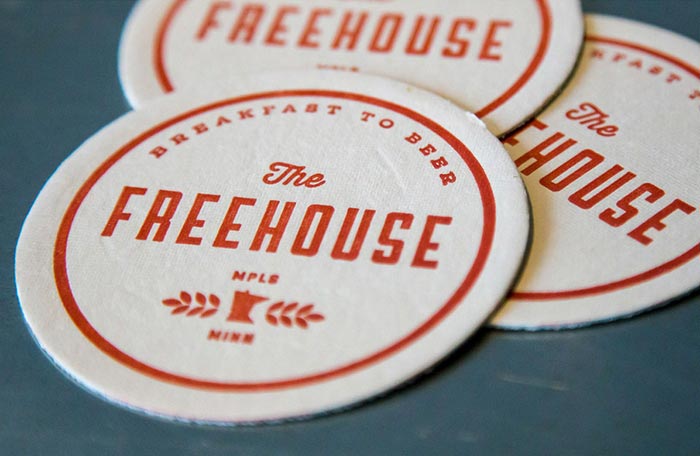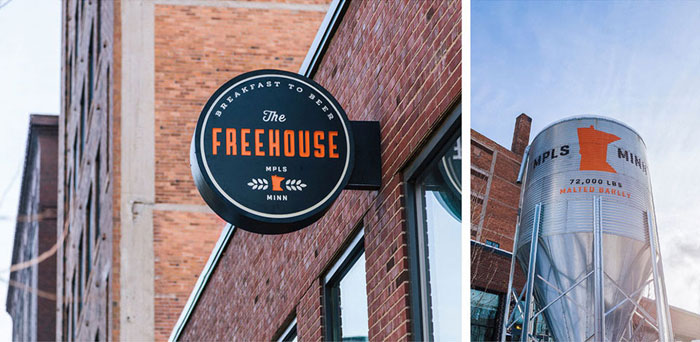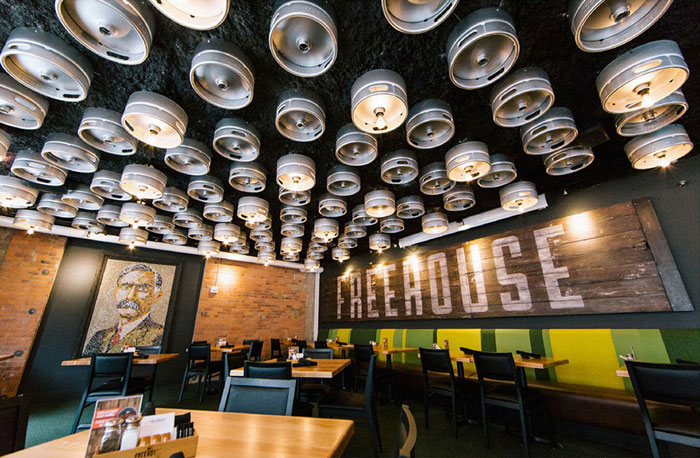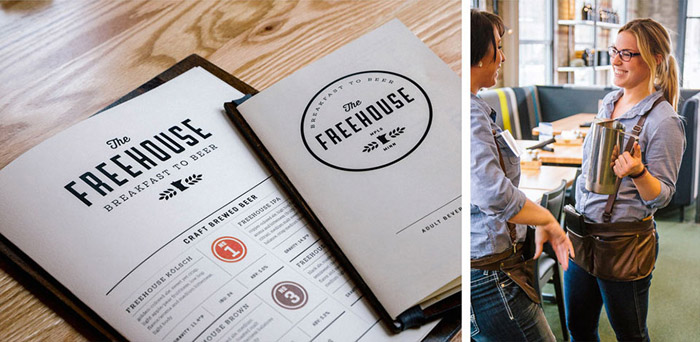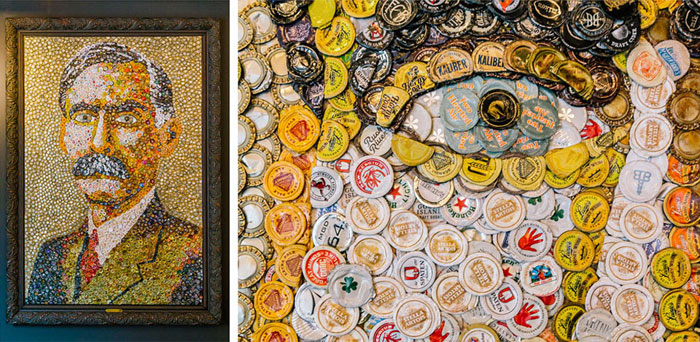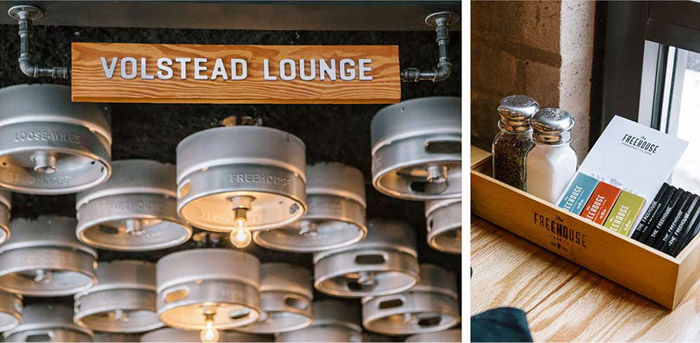 Creative Credits
Creative Director: Jason Hammond
Art Director: Anders Holine