The always awesome Brainstorm has been up to quite a bit since I last posted about them. Most impressively, the design duo has recently worked with The Rugh Family Workshop on a series of posters.
Started by Jamie and Jeffrey Rugh, the poster-making workshop was created for their children in an effort to "promote awareness, support and compassion for individuals, families, and communities living with Autism Spectrum Disorders". Through the organization they collaborate with various artists to create posters that vary widely in design to reflect the spectrum of Autism itself.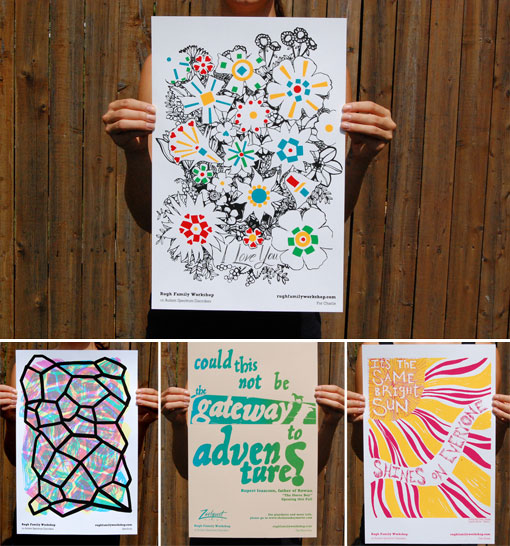 Great design, great cause. Read more about the project and pick up a print or two to show your support right here.