While browsing Klim Type Foundry's blog recently, I discovered D.T. Practice's work for UK's The Roxy. Featured because of its heavy use of a modified version of Pitch, one of my favorites from Klim's library, the project began with a redesign of their existing brand.
As the team discovered what the bar truly needed to revitalize its image, the project grew to encompass the design of the interior space, signage, promotional materials and website.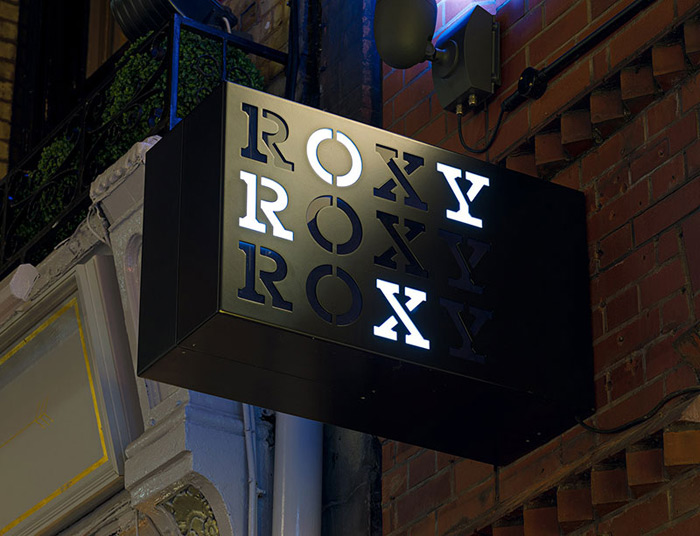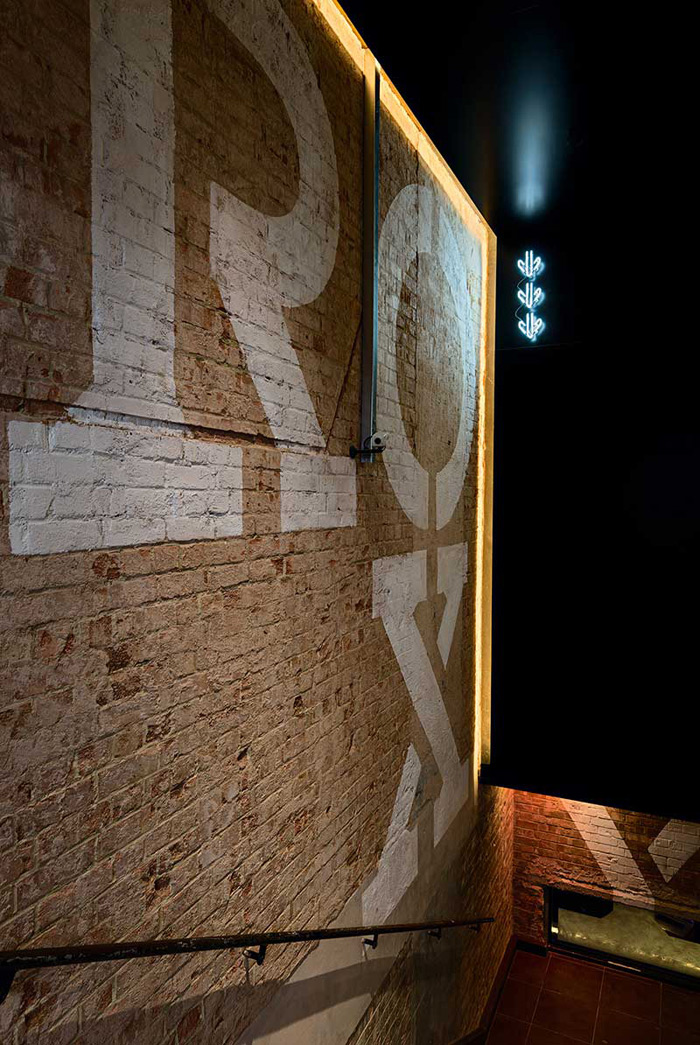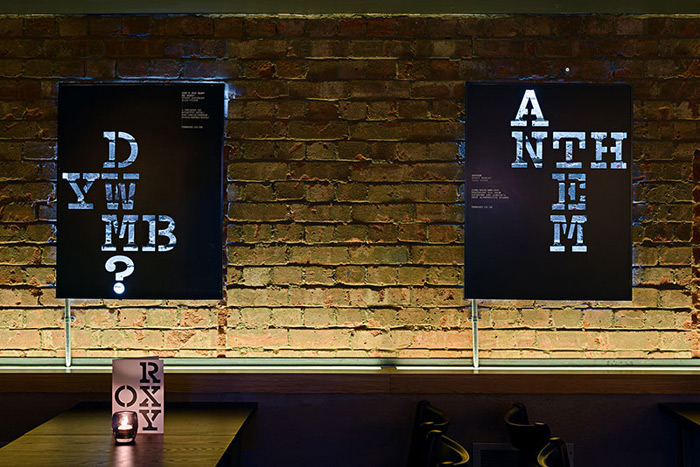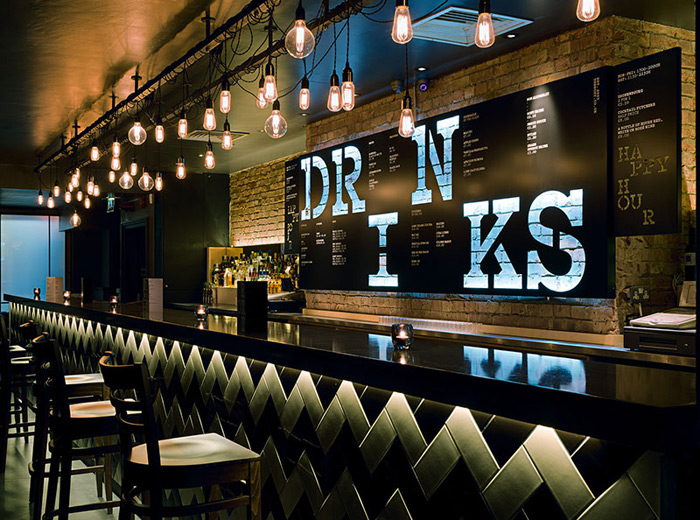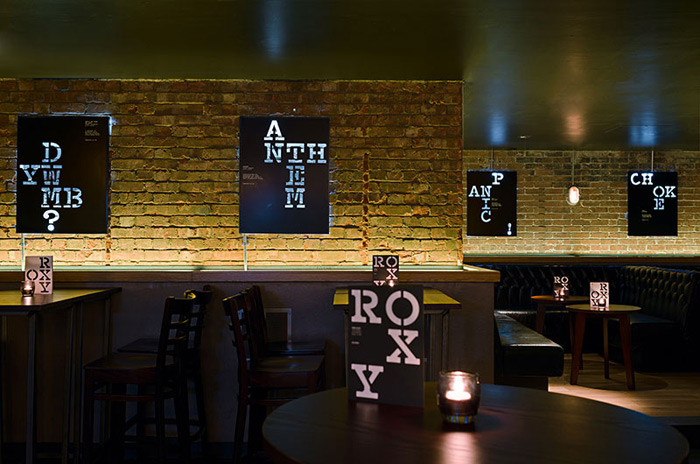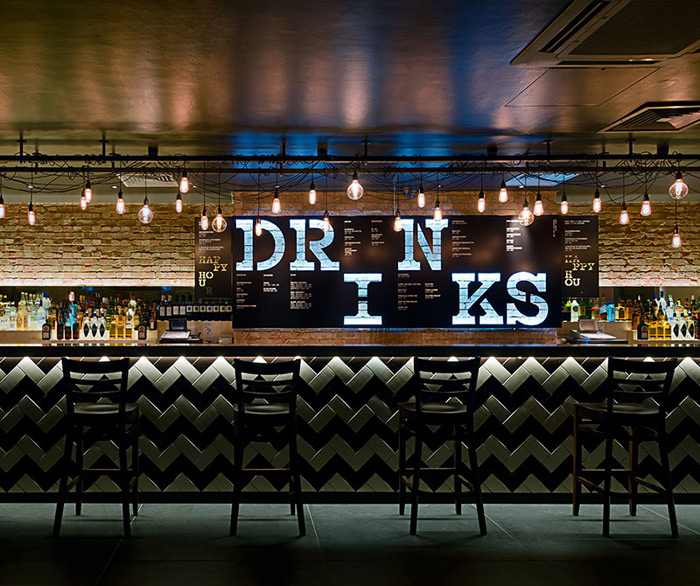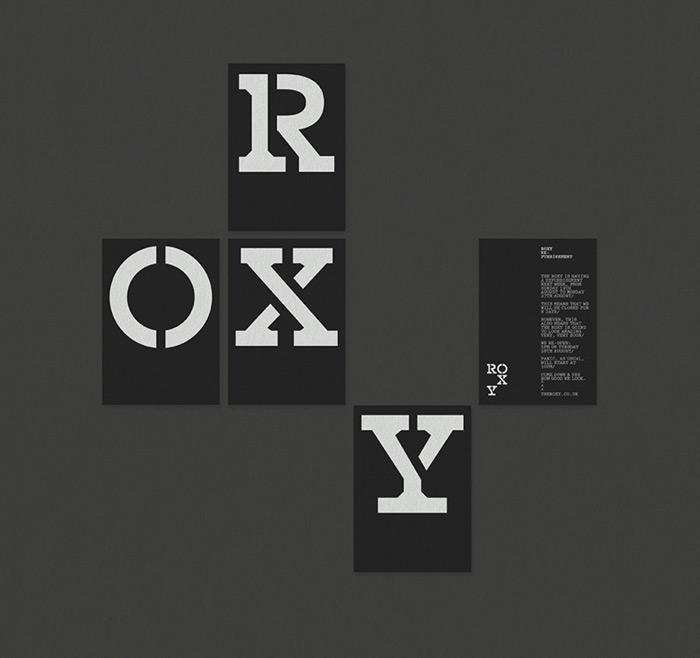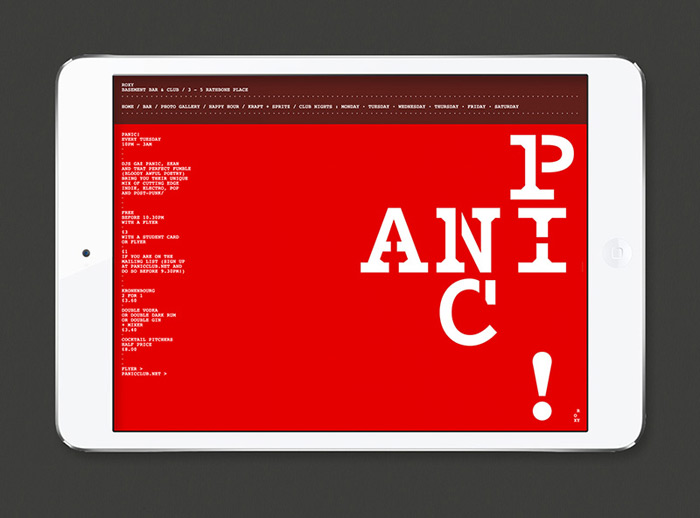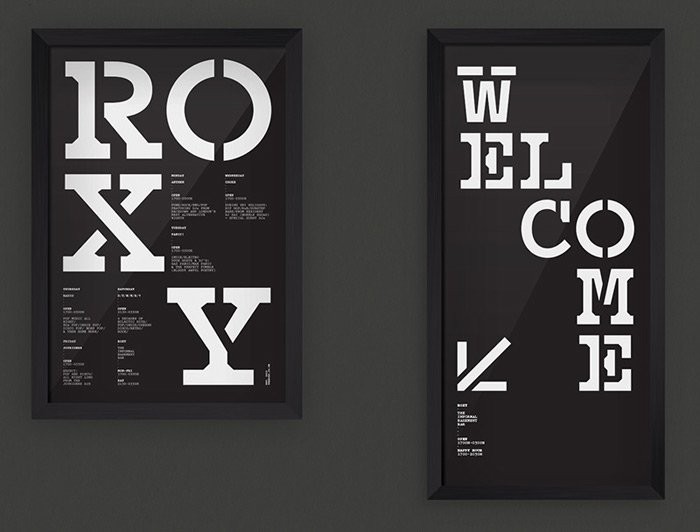 Pitch does not come with a stencil option, but you can pick up a copy of the original, which includes five weights plus italics, at Klim or Village.