Coming up this week is a great event for the SVA MFA Design Department: the 2012 Thesis Forum, "Designer As _____." Here are the details:
The MFA Design Department at the School of Visual Arts, also known as Designer as Author + Entrepreneur, presents Thesis Forum 2012, "Designer As _____," a showcase of proposals for products, campaigns, apps, and more, reflecting the multitude of roles that designers play in order to offer entrepreneurial solutions for today's complex social and commercial marketplace. The Thesis Forum takes place on Wednesday, April 18 from 1 – 7:30 pm at the SVA Theatre, located at 333 West 23 Street. It is a free event targeted to designers, editors and hiring managers. Register in advance at Eventbrite.
The annual Thesis Forum and Thesis Launch are platforms for MFA candidates to introduce their wares to the public and receive feedback. Each graduating student presents a conceptual pitch and promotional video as a well-crafted narrative that highlights the reasons for, and consequences of, the project. This is a launching pad for innovation and inspiration, as well as creative and business development.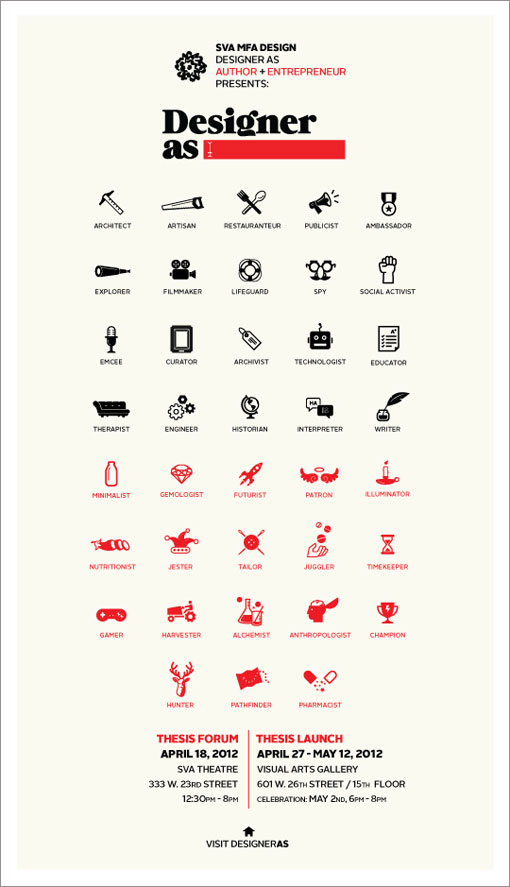 Here's a small sampling of the graduates that will be presenting:
Adam Katz — 'Laugh-Track', an online community, social network and promotional tool for emerging and established comedians. With Laugh-Track, comedians and humorists create profiles to showcase their talent, gain exposure and network, while audiences laugh and rate them, and comedy clubs promote.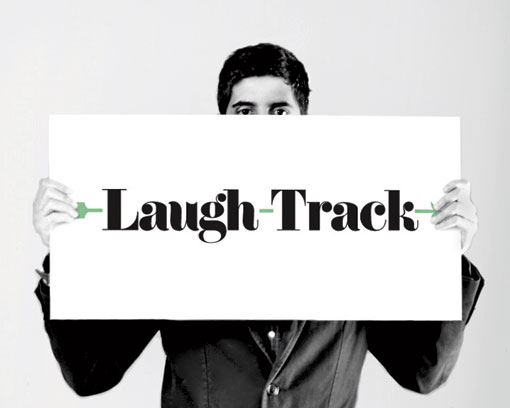 Michael Croxton — 'MODBOT' brings together your favorite sites and keeps track of the things you love with a series of tools for Google Chrome. The first line of Mods, Essentials, allows you to curate groups of sites that open in one click with Grouper, tap into your social media with Feeder, and bookmark painlessly with Maker.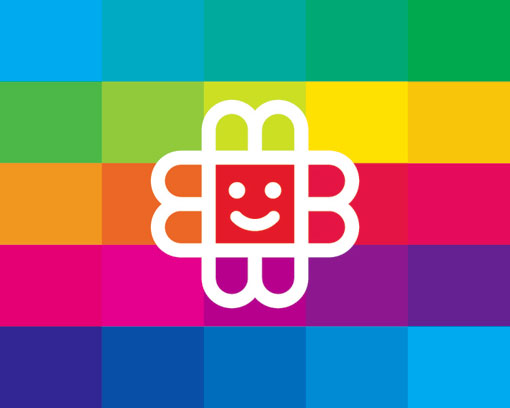 Elliott Walker — 'Day Job' biannual print publications that explores contemporary work culture through the personal pursuits and values of people around the world.