Dichotomy was recently listed #2 on Eater's 20 Hottest Coffee shops in the US, so it seems that product and environment have come together quite nicely. It certainly looks like a place I'd want to spend a lot of time (and money).
Keep an eye on Deuxtone's website for more exciting work in the future!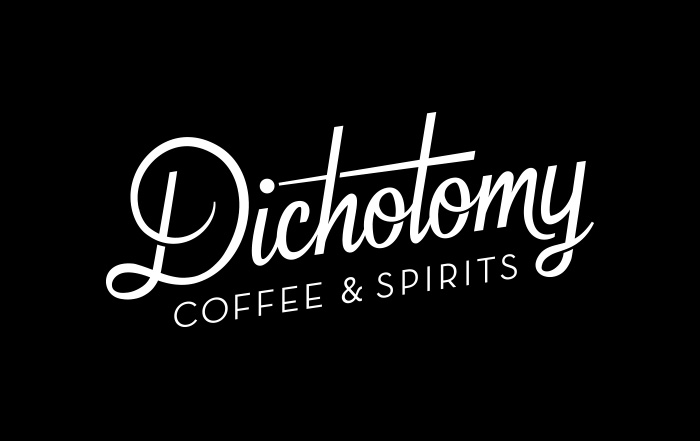 Dichotomy Coffee & Spirits is a new kind of bar, focusing on specialty coffee and cocktails. As Dichotomy was preparing to move into their new location, we worked with them to build a stronger brand through collateral materials and interiors that reflected their outlook on quality.