We're almost a month away from Christmas and, since I haven't done a thing to prepare, I'm starting to panic a bit. Every year I tell myself I'm going to start figuring out gifts and cards ahead of time, but it never happens. So right now I'm checking out holiday cards, and I'm particularly loving Egg Press's offset collection. I love holiday cards that aren't the typical red, green and white. And while these designs incorporate those colors, they also throw in some unexpected complements, making each design unique and unexpected, yet still festive.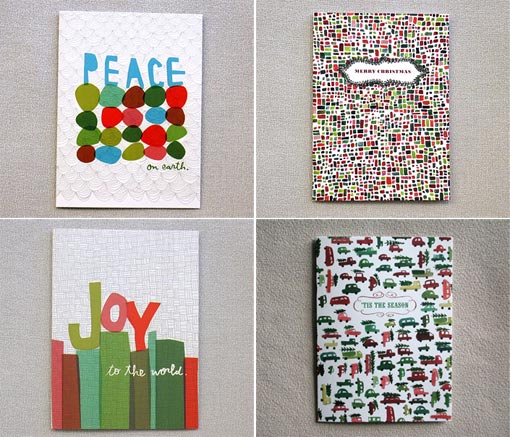 Egg press is also currently having an online sample sale, where you can pick up a set of 10 miscellaneous cards for $10. They will be available through the 25th, or until supplies last, right here.
I love paper goods that have an extra something to them, whether it's just a unique printing process or a really fun idea. So I'm also really liking these scratch and sniff cards by Melangerie NYC. Each pack of 6 cards includes two of each scent: sweet and minty candy canes, gingerbread fresh from the oven and pine needles and winter snow.