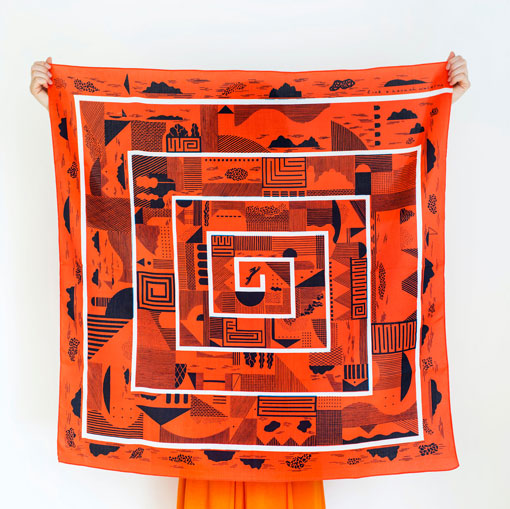 One a recent browse through Etsy, I recently came across these awesome graphic Furoshiki cloths by The Link Collective, two friends who live on opposite ends of the globe and collaborate on textile designs using traditional japanese production methods. In case you're unfamiliar with Furoshiki, here's a brief description of their take on it:
Furoshiki (風呂敷, fu-rosh-ki) is a type of traditional Japanese wrapping cloth. It can be used in multiple ways, for bundling or gift-wrapping all sorts of things. We think this particular lighter-weight furoshiki works well for more delicate wrapping and perfectly as a scarf, and it softens up the more you wear and wash it. One simple and beautiful piece of cloth and the list is endless. Tie it and see!
Check out the shop right here.