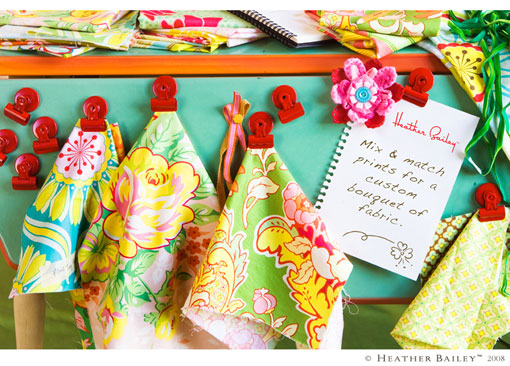 I've mentioned before how much I love pattern art, so naturally I'm drawn to patterned fabrics. I'm definitely not an expert, but one of my favorite things to do when I have free time (which isn't often) is sew. And as a result I've gotten in the habit of collecting fabrics. I fall in love with a pattern and buy a yard without having any idea what I'll make. So the more I buy, the closer the bookshelf where I keep them gets to overflowing. But of course that doesn't stop me from adding to it.
I'm super excited about these new designs from Heather Bailey. Distributed by Free Spirit, this collection of over 60 fabrics—Pop Garden™ & Bijoux™—is set to arrive in stores some time this month. I absolutely love the colors and bold patterns. I love that it's loud and fun, and also girly. It's going to be tough to choose which ones to take home with me when they're finally available, but here are a few of my favorites.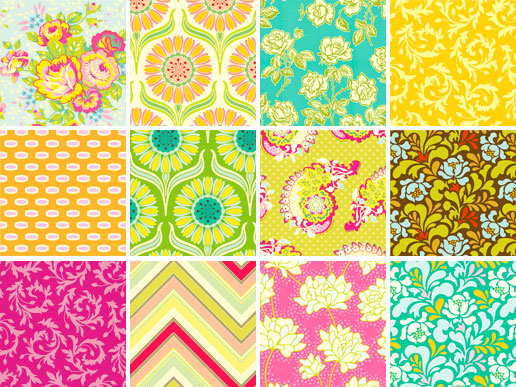 View swatches from the full collection in this slideshow. And for more information check out Heather's blog or the Free Spirit website.
Image from Heather Bailey's Flickr stream