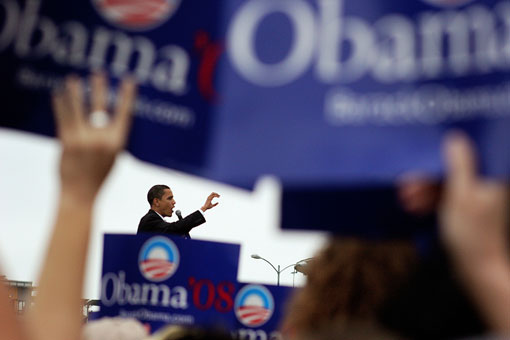 Image from Mr. Wright
This site compiles all of the graphics and imagery created in support of Barack Obama, which is pretty awesome to see all in one place. But I'm not sure calling it "Obama Porn" was really the best choice. Regardless, you have to admit—whether you're an Obama supporter or not—that some excellent designers and artists have developed some really great work in honor of his campaign. And that's not to mention the highly polished and well-executed Obama '08 branding itself.
On a semi-related note, I came across this beautiful infographic on swissmiss yesterday. Designed by XPLANE, the graphic demonstrates how Obama has revolutionized campaign finance. It's pretty amazing to see the numbers involved…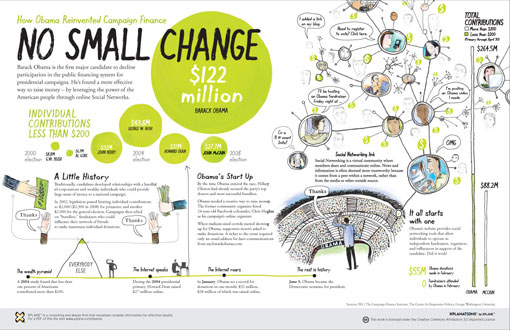 See plenty more Obama Porn (if you really want to call it that) here. And download other formats of XPLANE's version of the infographic here.
via Quipsologies