There's nothing I don't love about the design of these books—their compact size, the colors, their common design elements and, this goes without saying, the patterns. The topics are also, of course, extremely pertinent for anyone in business.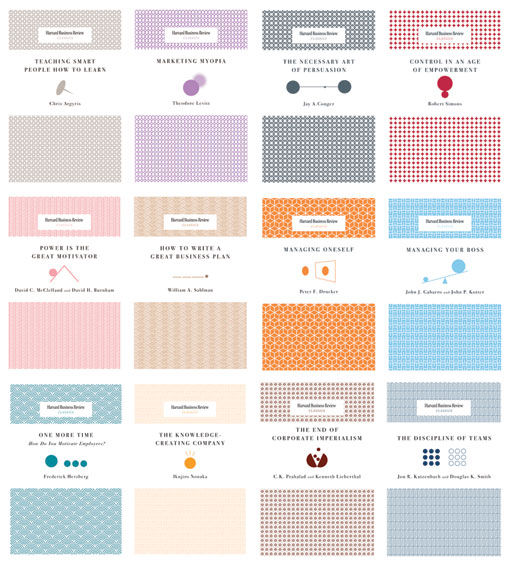 First seen in Kelly Blair's portfolio, a little Amazon search also led me to find quite a few of them available for purchase. See the links below for each:
Make sure to check out the other pieces in Blair's abundant portfolio. I kept thinking I was nearing the end, but more kept coming. And each project is just as smart and well-designed as the onebefore.
via swissmiss