In just a few short weeks I'll be heading down to Texas for the first time ever! I'm taking the trip to attend and live-blog AIGA Austin's Design Ranch, a three-day, hands-on workshop retreat held on a sprawling, rustic ranch somewhere between Austin, Texas and Ciudad Acuña, Mexico.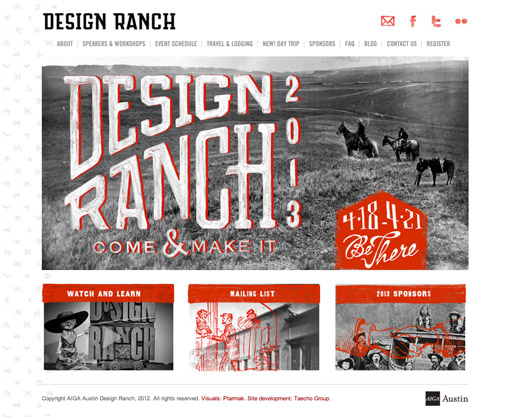 From April 18th through 21st, attendees will get their hands dirty in small, participatory workshops with super talented designers and artists, many of which have appeared on DWL. Only 150 people will be attending, so there will be lots of opportunities for one-on-one attention and personal conversations. I'll be checking in on as many of the workshops as I can and posting here about the experience, plus providing quick updates throughout the weekend via Instagram and Twitter. So be sure to follow along.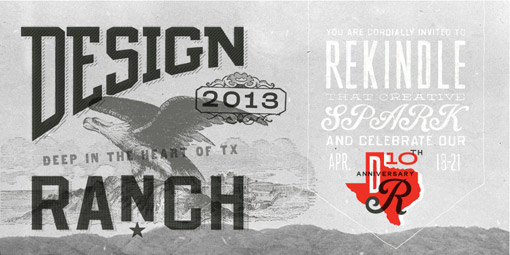 Are any of you going? Or have you been before? I'd love to meet you and hear about your experiences!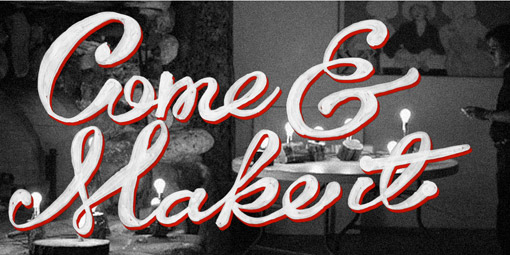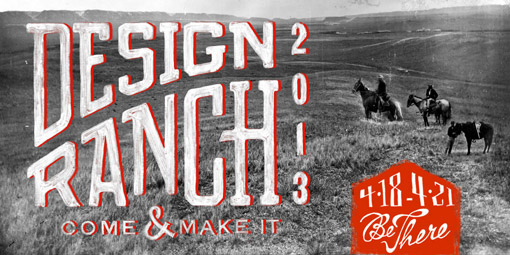 This year, all of Design Ranch's materials, including the website, were designed by Austin's own Ptarmak.