While it's easy to feel helpless witnessing the devastation in Japan from afar, there is always some way to contribute. Every bit—however small—helps. And once again the design community has come together to show an outpouring of support. Here are just a few of the products that have cropped up whose proceeds will directly benefit those affected by what is now a triple crisis for the country and its people.
Scout Books has released this three-pack of blank books, featuring a simple red heart on the cover. 100% of the proceeds will go directly to Mercy Corps and their relief efforts.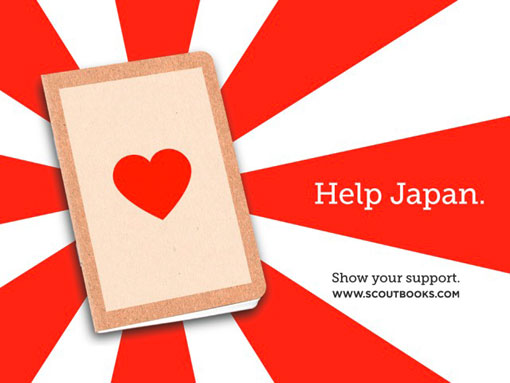 Rising Sun is a new print by Jesse LeDoux that is available through Tiny Showcase. The 18″ x 24″ screen print features a high-gloss white ink and is printed on an environmentally certified paper. $25 from each print will be donated to the Red Cross's relief efforts, and the unsigned version will be available from March 15th to 29th.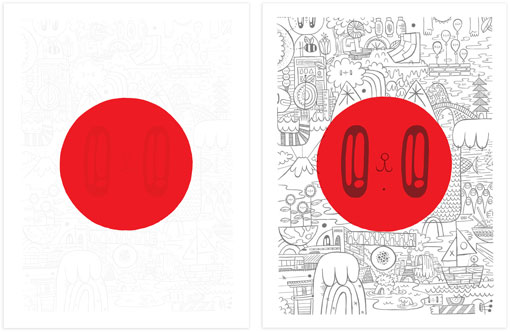 Bryan Flynn of Botto Arts has developed this striking cherry blossom symbol, which is available in print and button form through March 25th. He will also send a free button to the first 50 people who contact him that have donated at least $10 to the relief efforts.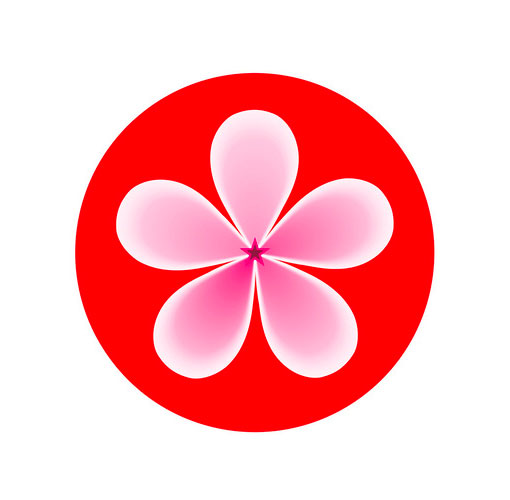 And of course if you'd prefer to donate directly without purchasing a product, please visit the Red Cross, the Japan Earthquake and Tsunami Relief Fund, or ShelterBox. Our hearts go out out to all those affected by this crisis.