There's some joyful noise, color and ideas coming out of Ghent, Belgium, where
HeyHey Apps
is making iOS a more creative space for children.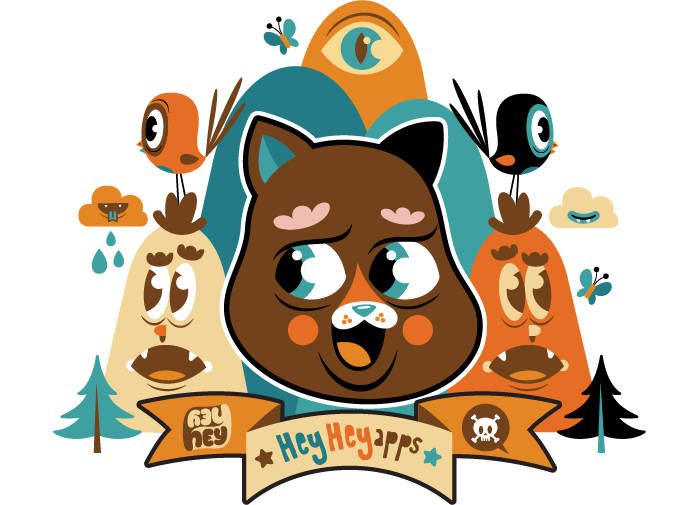 HeyHey Apps, a three-man software studio based in Belgium, focuses on bringing creativity to children through clever, thoughtful design in their iOS apps. The characters, colors and feel of their apps come directly from the street artist mind of Bue the Warrior, the team's illustrator, making HeyHey's suite of apps beautiful enough for parents to enjoy.
HeyHey Match, HeyHey Colors and HeyHey Pix are available in the App Store, so if you've got a little one in your life (or even if you don't),  add their lovely offering to your iPhone or iPad. You'll be glad you did.
Watch the videos below to see HeyHey Apps' work in action.

HeyHey Match — A mix & match puzzle app in which children match the heads, bodies and legs of characters, and are then rewarded with a fun image or video for each character.
HeyHey Colors — An innovative coloring book app that combines non-traditional illustrations with a thoughtful coloring UI. Each image even has its own corresponding soundscape for a holistic creative experience on every page.
HeyHey Pix — A camera/sticker app that allows children to add over 200 objects to their photos, bringing the whimsy of Bue the Warriors' illustrations into the real world.
Creative Credits
CEO/Communications : Stefan Vandegehuchte
Developer: Pieter Van Der Helst
Illustrator: Bue the Warrior