In Other Words is a self-initiated project from student Patrycja Zywert. The primary goal of the was to explore the effects of textspeak on human language, and express how falling into that pattern limits our capacity for self-expression. The project ended up resulting in a series of four silkscreened posters that fold into individual booklets, making a complete package.
Definitely an interesting idea in my opinion—LOL, whether spoken or typed, is a personal pet peeve of mine. So I'll be interested to see where this goes.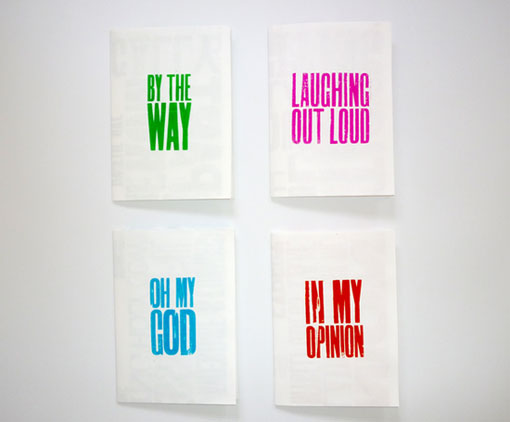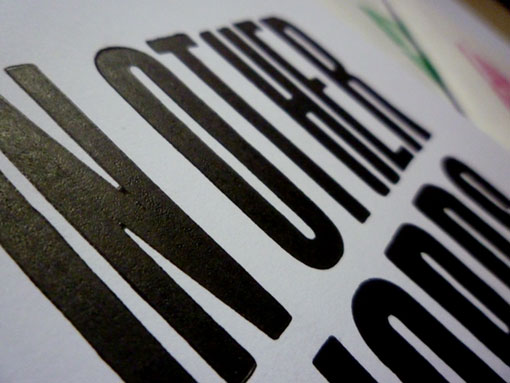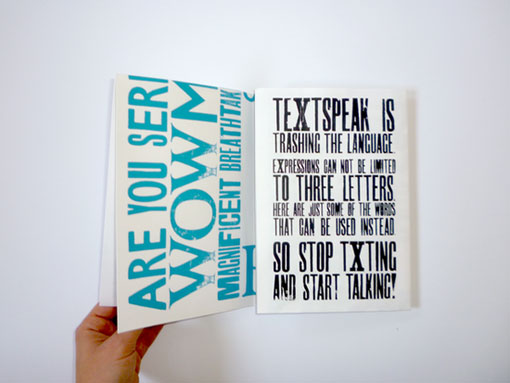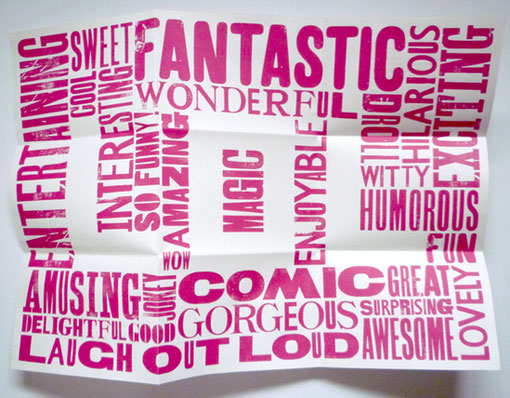 For more details from Patrycja's point of view, click here.