Username: teresa_franco
Name: TERESA
Info: Macro iPhone Photographer- San Diego, CA
I've always been a fan of macro photography and the stunning detail it can capture. Traditional macro lenses for a DSLR run anywhere from $200 on the low end to over $1500. But for phoneographers out there who prefer the convenience of the phone to a DSLR, you're in luck. There are several macro lenses available for the iPhone and the Android, at a fraction of the price of traditional lenses, that will allow you to capture details on-the-go. (A few options are the Photojojo lenses, the Easy Macro Cell Lens Band and the popular Olloclip.)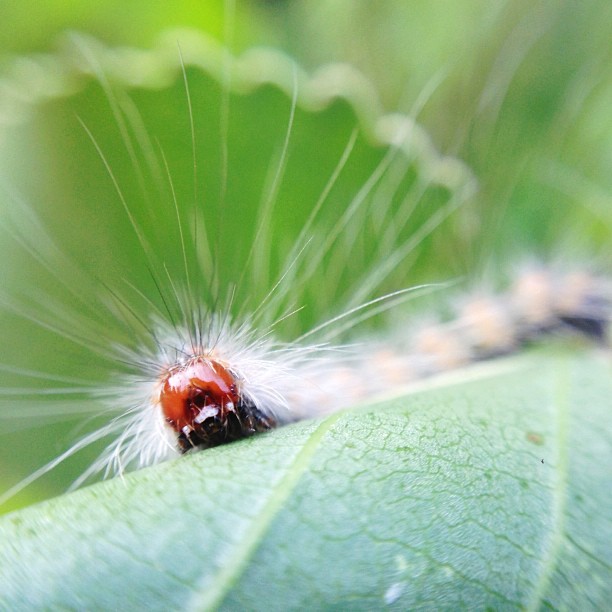 There are a lot of Instagramers who do amazing things with macro photography, and teresa_franco is one of the best. Teresa is a nursing student who discovered a love of macro photography while browsing Instagram, and what she saw inspired her to purchase the Olloclip. Since then she's been shooting everything from flowers to insects, using the size of the phone to her advantage, allowing her to get into small spaces, like under a mushroom.
I love sharing photos of the little things in nature that people don't usually pay attention to. Photographers tend to go for the most colorful flower. I want to show people that beauty can be found in the most mundane.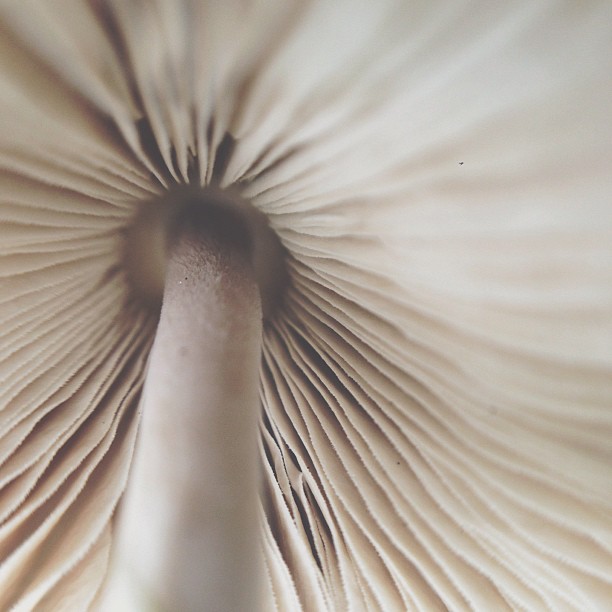 Her photos are anything but mundane. Some of the details and textures she captures are so abstract, it makes you wonder what you are actually seeing. Teresa's favorite subjects include tiny seedlings and sprouts, dry petal curls and mushrooms. But you'll also see the occasional caterpillar or ladybug pop up in her feed. She is lucky to have location on her side — she lives in San Diego where it seems to be summer year round. And while it's nice to see pictures of nature in bloom while stuck under piles of snow in the Northeast, it does have me wondering what you could do with a macro lens and an icicle! Or a snowflake.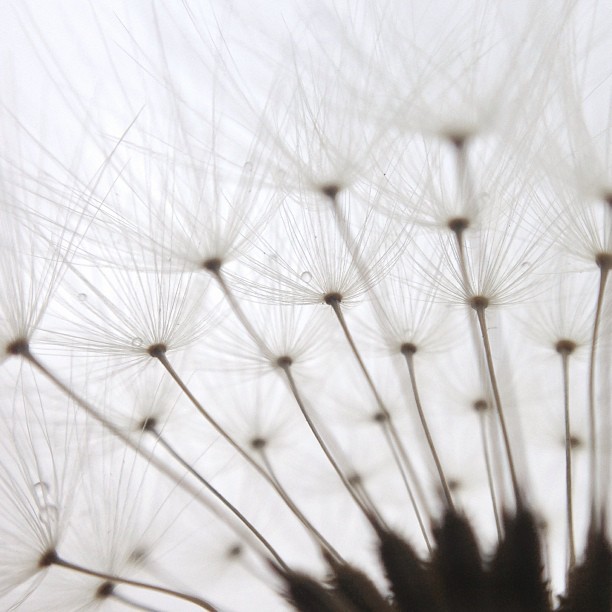 You can learn more about Theresa over on the Photojojo blog, where she shares tips and talks about her process, what inspires her and how she gets out of a creative rut. I love this quote: "If you're ever in San Diego and you see a girl with an iPhone out in public on her elbows and knees, it's probably me."
One more thing to note: the following photo of Teresa's was a winner in the NASA GPM "Unique Perspectives" photography contest. It's an incredible capture, so it's easy to see why it was a winner!