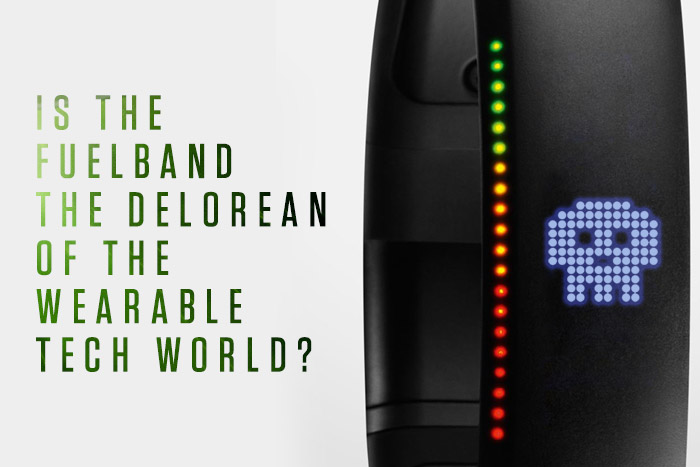 Well that was fast. While we were all eating delicious Eastery dinners, it looks like Nike spent the weekend uninstalling most of its FuelBand team and casting doubt on the future of the entire wearable technology industry.
The story had been quietly rumbling around for a week as social network Secret had seen multiple posts about the layoffs. Of course Nike still remains publicly committed to the product, issuing strong statements about the Nike+ FuelBand App, API, and is even the new launch of Fuel Lab which hopes to embed the Nike software in others' devices.
But let's play Robert Langdon for a minute and try to decode just one of the many headlines that neatly telegraphs the real problems with wearables, "Nike Says The FuelBand Isn't Dead, New Color Options Coming".  Introducing some new colors isn't how to move wearable technology forward. It's clear that for the clothing and shoe maker, wearables are now simply a race to see who can make the best software and which more experienced company can create the best hardware. The bigger issue is that people really wanted Nike to win this race. If a brand like Nike can't crack this market, who can?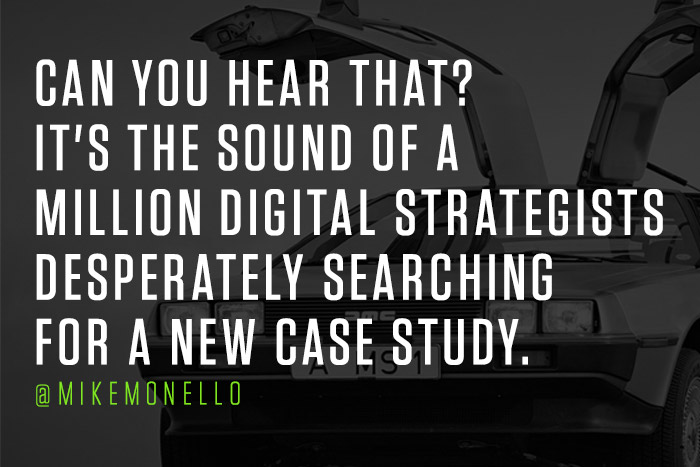 "Can you hear that?" said Michael Monello CCO at Campfire. "It's the sound of a million digital strategists desperately searching for a new case study." And just think of how many power points and client presentations will have to be updated this week. The real question is, will this be the end of wearable technology as we know it before it even gets going? Or is it the case of a really smart company just trying stay ahead of the coming next wave of wearables being led by real players like Apple?
Maybe it's both. Turns out, according to research from Endeavour Partners, one-third of wearable tech users stopped using them within six months. And if you look at activity trackers, 1 in 10 American adults own one, but half no longer use them. So problem one is that wearables aren't as addictive or powerful as smart phones, yet.
More importantly, these stats are probably indicative of something nobody wants to talk about. As John Brownlee notes in Fast Co.Design, "I think the Nike FuelBand sucks. It's a bad product. With an aesthetic that only Ivan Drago could love, it has a display that's almost impossible to read without contorting your neck."
It's clear that these devices are simply really expensive pedometers and clocks that are plagued by problems and are no better or accurate than free apps on your phone. And since we're dropping numbers in here like Will Hunting , we might as well share some more math. Math? Wait, nobody said anything about math on Design Work Life! Don't worry, it's not our strong suit either, but this next bit illustrates what's going on pretty well.
To put some context around the math, although it doesn't break out its financials in this fashion, Nike probably sells $3 billion of athletic socks, with substantial profit margins, every year. SOCKS," said David Stern at Citeworld. "And although they also don't release these figures, if you extrapolate from Target and Best Buy's weekly sales data on overall wrist-worn device sales, my guess is that Nike's top line Fuelband revenue is no more than $150 million to $200 million.
Stern goes on to remind us about the power of utility and reliability of selling socks versus technology. At the end of the day, the message is: Technology is hard. So rather than go down in some sort of Game of Thrones Wearables red wedding massacre, Nike seems more than happy to partner with someone like Apple rather than wreck their Just Do It mantra on geekware.
So while we wait for the potential iWatch or whatever insanity Apple is dreaming up, it's good to be reminded how much damn easier it is to make socks than wearable devices. Nike's FuelBand can now happily live on as the futuristic, but short lived, wearable tech version of the DeLorean.