For the month of August, a series of guest posters will be filling in on DWL with daily posts. Today's posts come to you from Brooks Chambers of  Mama's Sauce. For more from Mama's, be sure to follow them on Facebook and Twitter. Enjoy!
Jason Carne and Justin Pervorse are setting themselves up for success at WMC Fest this year. They came to us with some blazingly beautiful designs for business cards that they could take with them to the event.
Jason's design employs red foil, silver foil, and metallic red edge painting on double-thick Neenah Classic Crest Epic Black.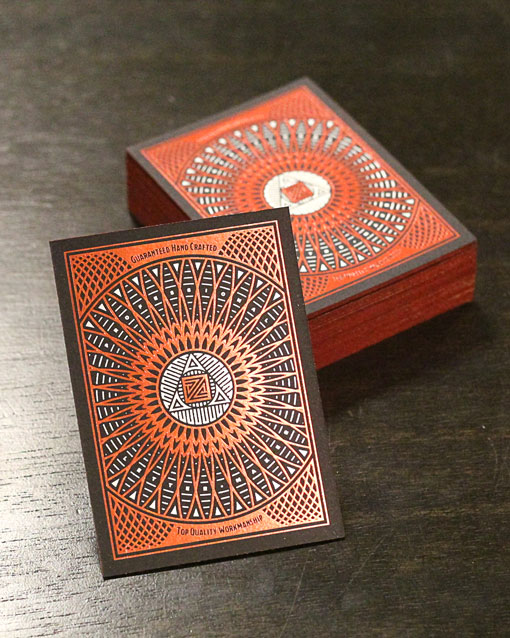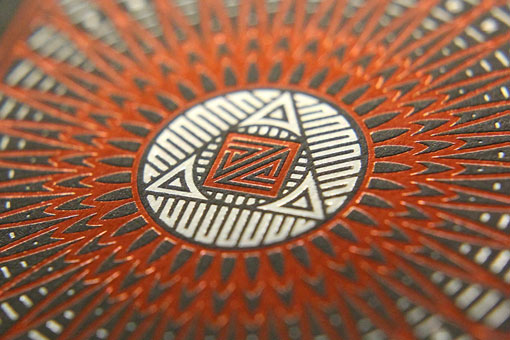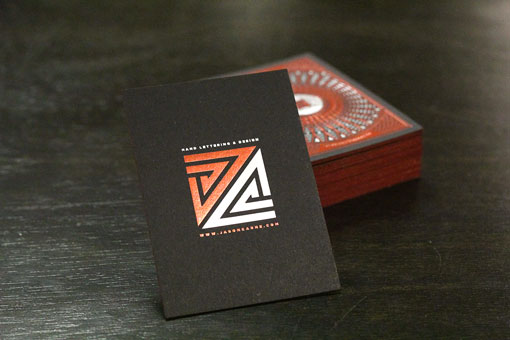 Justin's cards were letterpress printed on a custom duplexed stock: Crane's Lettra Pearl White 110 lb. Cover and Colorplan Citrine 100 lb. Cover. The yellow ink for the front and edges was custom mixed to match the Colorplan Citrine.