Here is some some beautiful new work by Jillian Frey, of Fame Retail, for the Ivey Awards. The stunning photography by William Clark.
The Ivey Awards honor the productions and local talent that make the Twin Cities theater community the envy of the nation. An advertising campaign to promote the 2011 Ivey Awards was born out of a desire to hone in on each honoree's craft by creating elaborate, one-of-a-kind garments that became wearable works of art. A dress made of delicate paper to depict the words of the actress. Another to represent the director's curtain call. A costume designer, a playwright, a composer. Each garment, photographed in an avant-garde editorial style, appeared larger-than-life and doubled as unique art installations for promotion and event purposes. A non-profit project, the Ivey Awards was a tireless labor of love. Who thought barbeque skewers and ping pong balls could be transformed into sewing pins or that it took 400 plus books from local book stores to create the script dress? All worth the effort to turn an imaginary dream world into reality.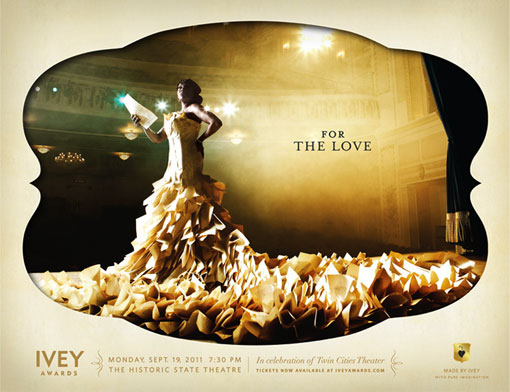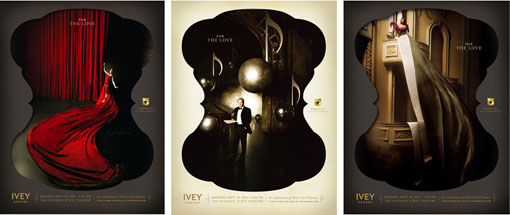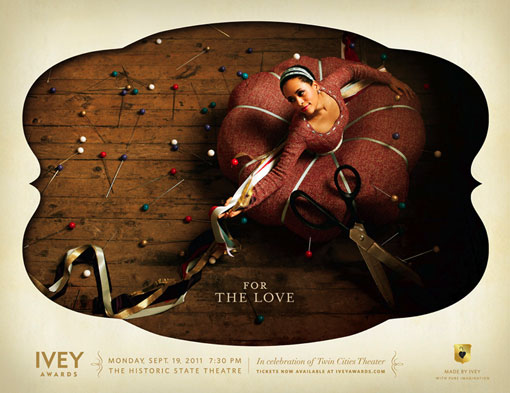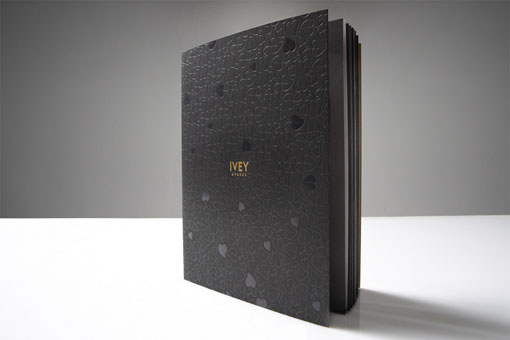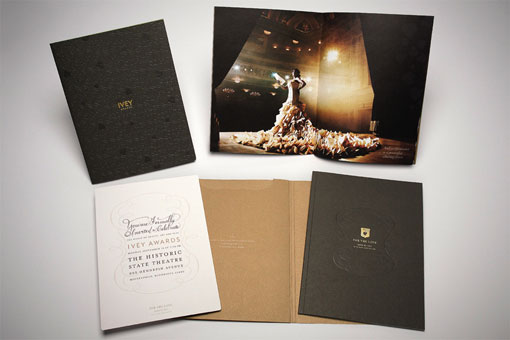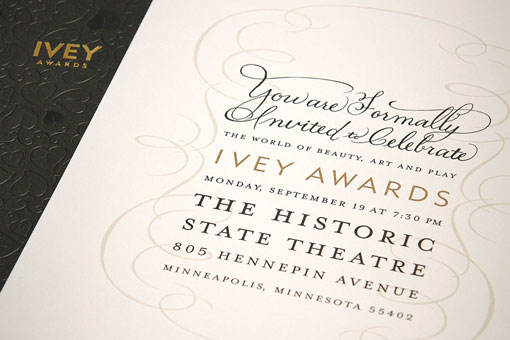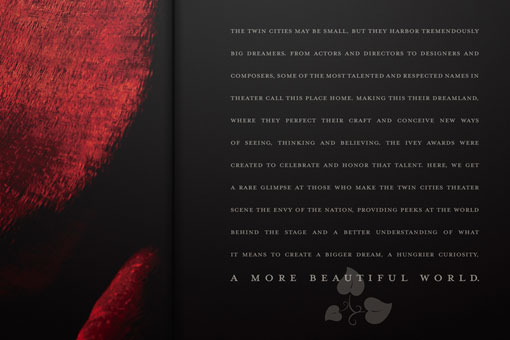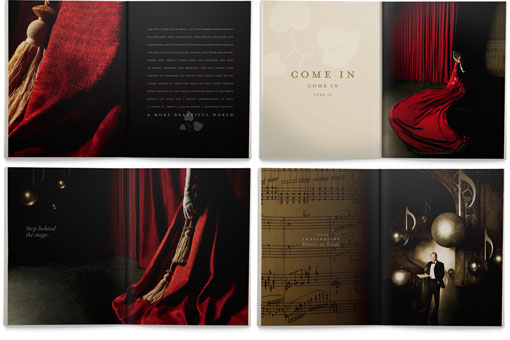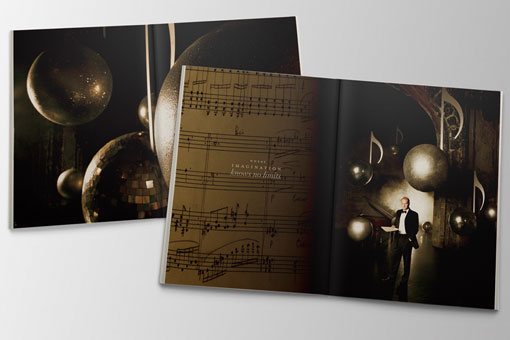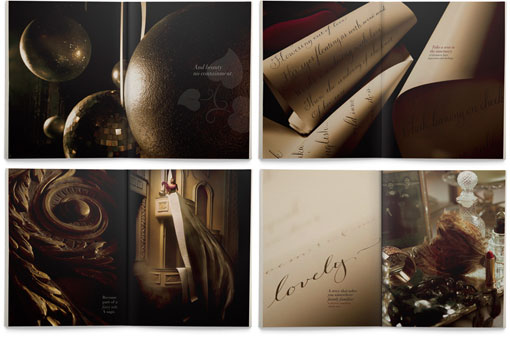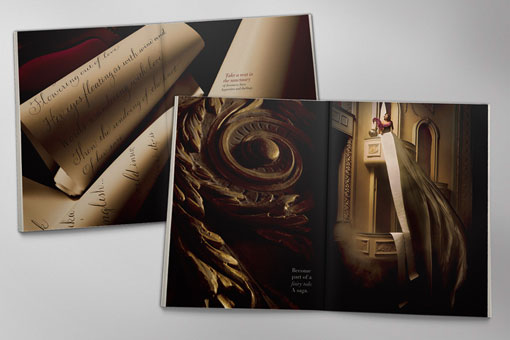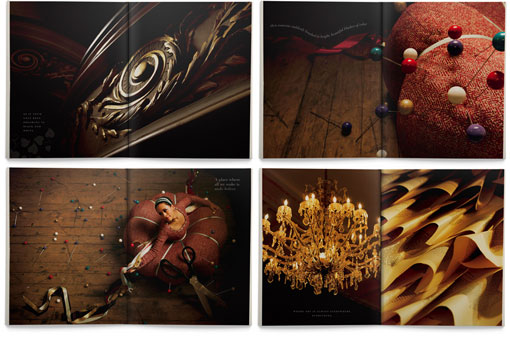 For some more visual details, check out Jillian's portfolio right here.