For the month of August, a series of guests will be filling in on DWL with daily posts. Today's posts come to you from Megan Gonzalez of  Maemae Paperie. For more from Megan, be sure to check out her shop and blog and follow her on Twitter. Enjoy!
Recently I noticed that I have a large body of work that is all black and white. That may seem like no biggie to you but for a stationer who tries to convince all her clients that six is an acceptable amount of colors to have in their wedding invitations I was shocked at the amount of sans color samples sitting in my archives. Upon further investigation (so funny to exam your own work like that…) I was able to pinpoint five different approaches I take to the world of black and white:
1. use of gold or silver foil
2. blind embossing (letterpressing without color – or a color barely darker than the paper)
3. lots of script and calligraphy (script is usually a bad word here in the studio… exception is minimal black and white…)
4. lots of line work! everything is very geometric.
5. rubber stamps! of course they can be used in any color, but black is the sweetest.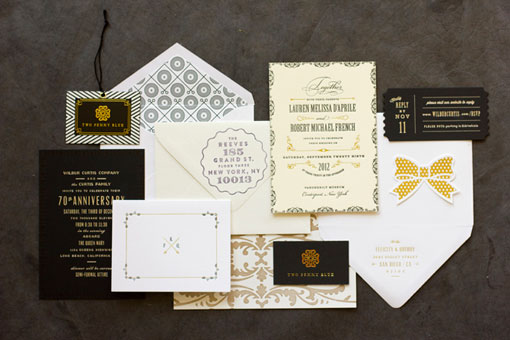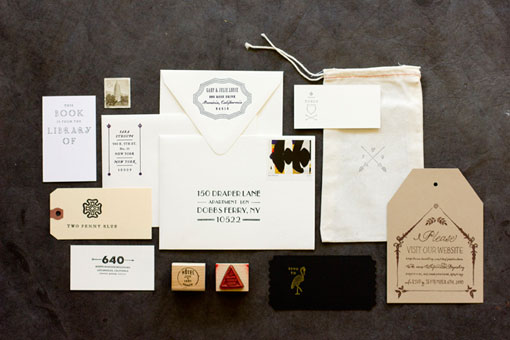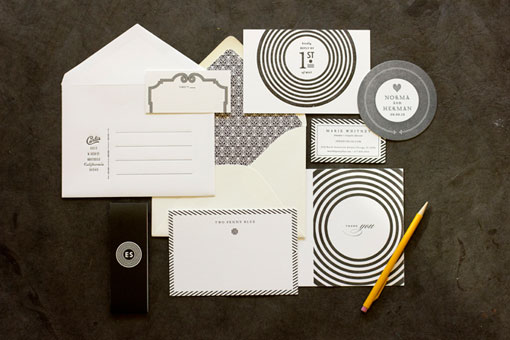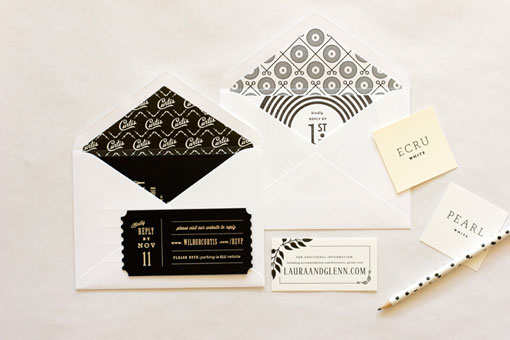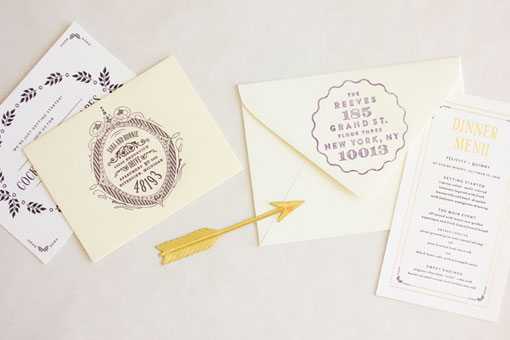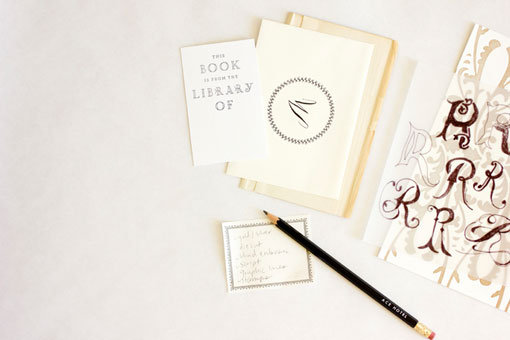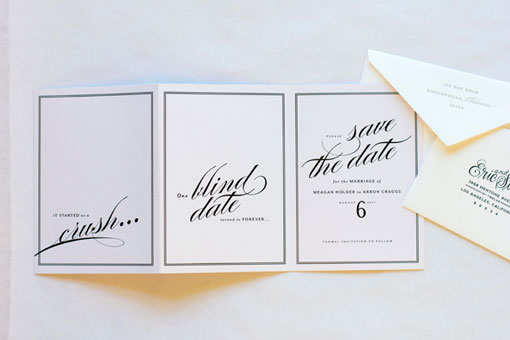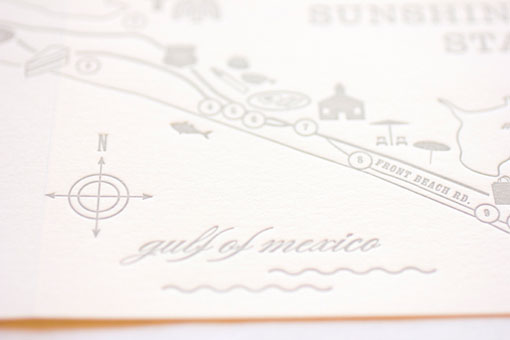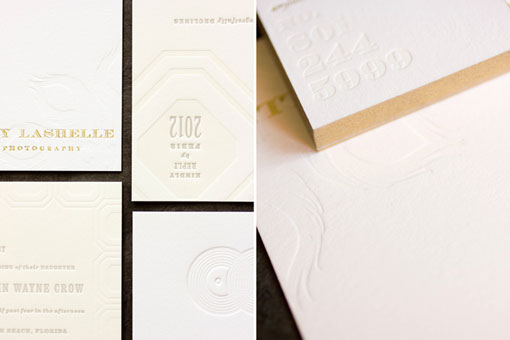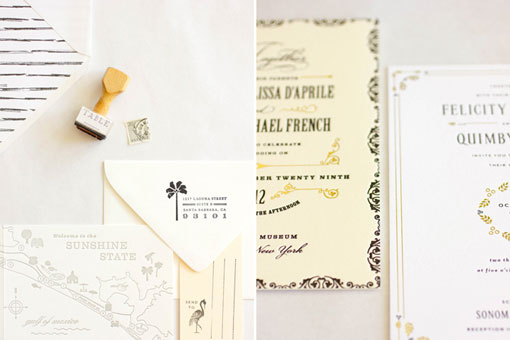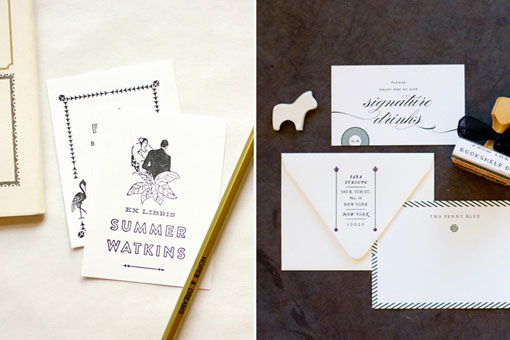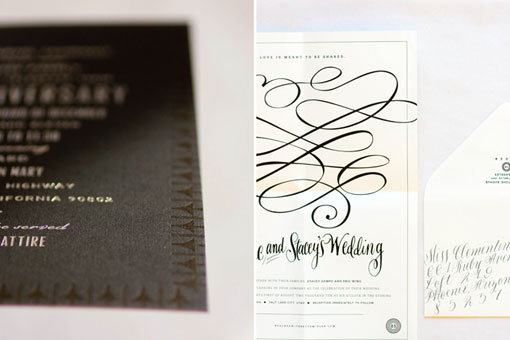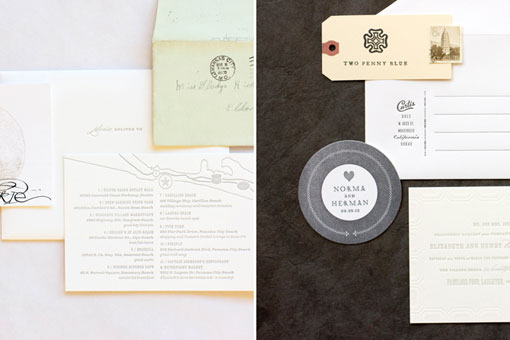 A huge thanks to all of my clients who worked with me on all of these black and white projects! xx, Mae