I know it was only a week ago that I featured a desk design being funded on Kickstarter, but I've got another one for you today: The UpStanding Desk by Sam Carmichael.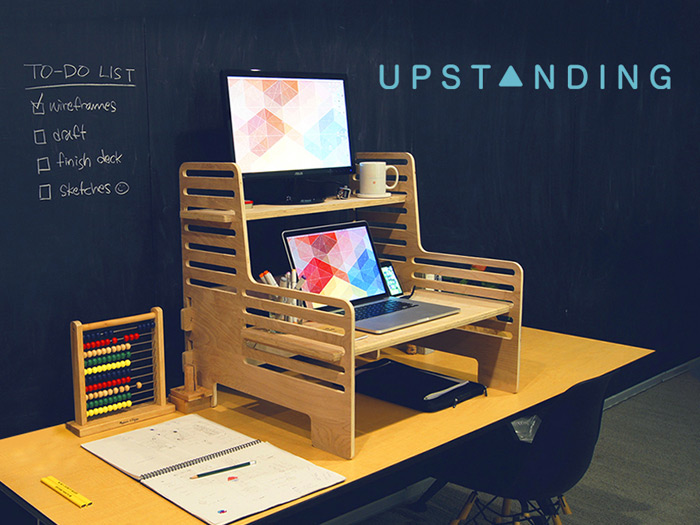 Inspired by an assignment in his Entrepreneurial Design class at SVA, Sam decided to design his own ergonomic standing desk, that is also sustainable, portable and affordable.
The UpStanding Desk, made up of just five interlocking pieces of furniture-grade plywood, can be assembled/disassembled in less than a minute, turning any existing desk or table into a customized work space.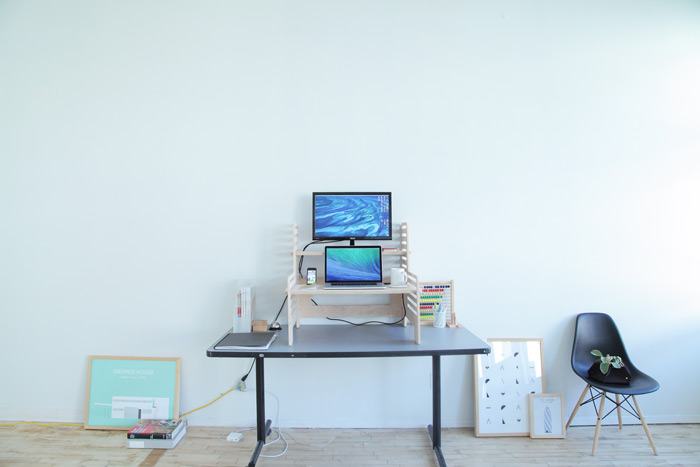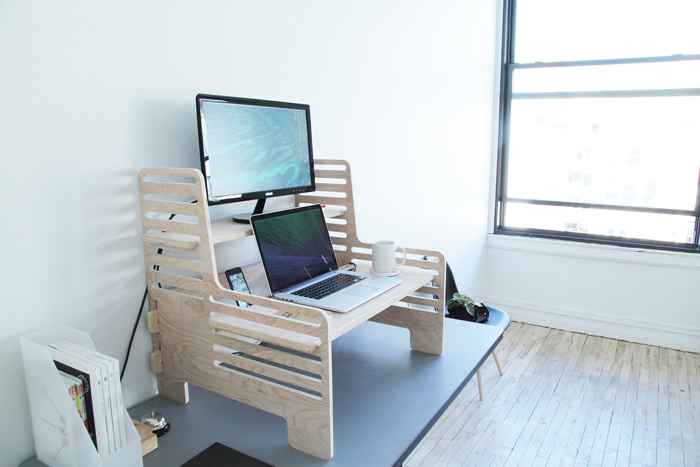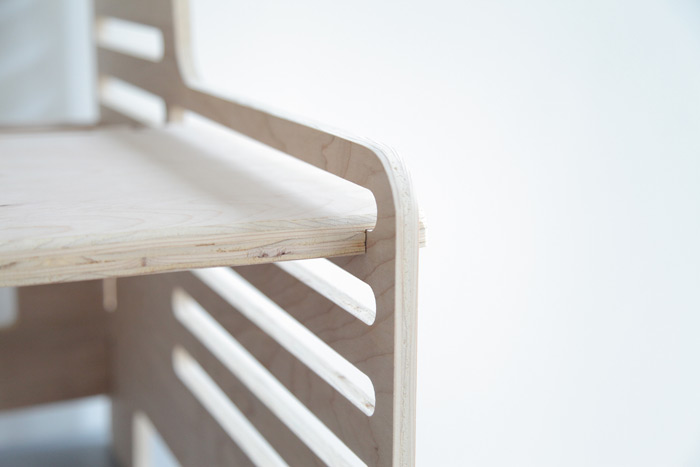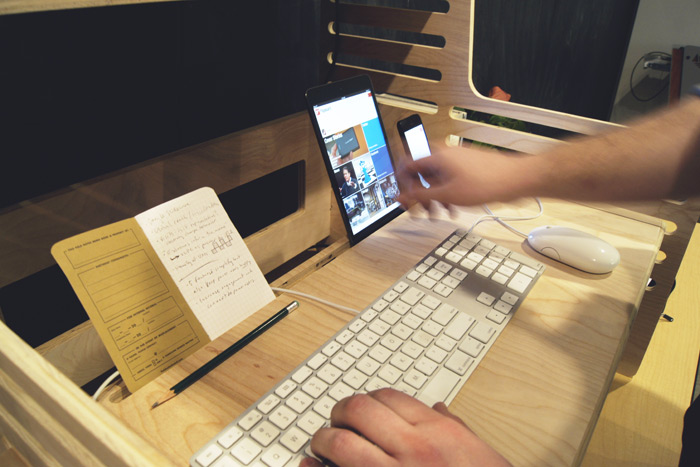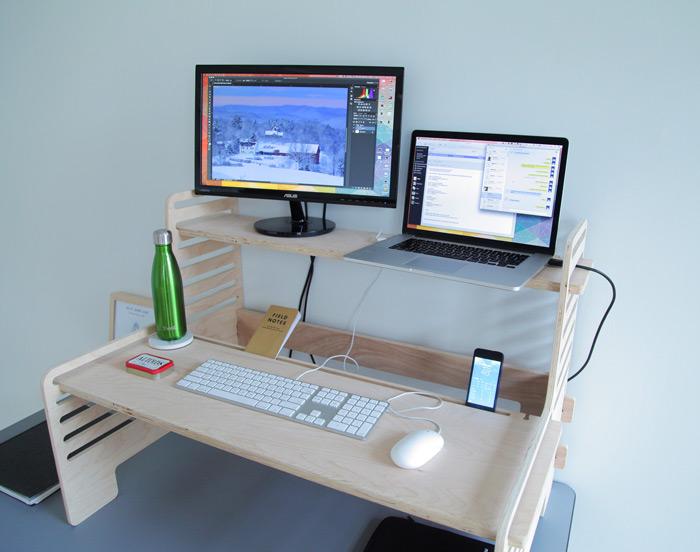 By know we all know how horrible sitting all day is for us, so this desk provides an easy way to improve our health, without having to invest in one of the few standing desks on the market, which are often large, clunky and unattractive. With less than two weeks left, he has already far surpassed his initial goal, so you're guaranteed a desk if you pitch in now. Check it out on Kickstarter.