The Russian Constructivist movement was a huge catalyst for graphic design and applied arts; in the years following the 1917 Bolshevik Revolution, a group of avant-garde artists in the Soviet Union rejected art-as-navel-gazing. They believed that visual arts could and should be used for social progress, and—surprise!—there was much to design for the new culture.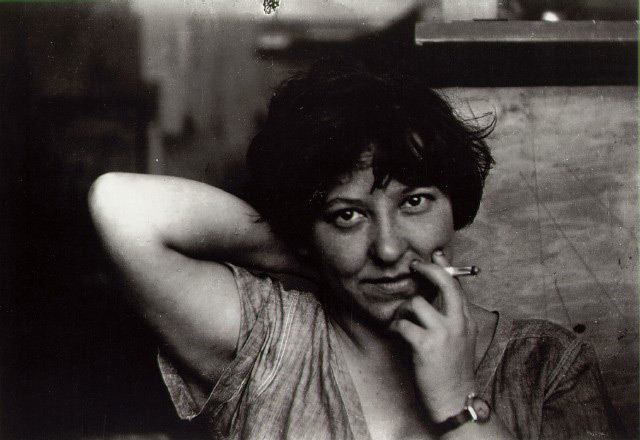 Varvara Stepanova  (1894–1958) was among the leaders of the Constructivist movement. You may be more familiar with her husband and comrade Aleksander Rodchenko, but Varvara had an successful design career in her own right, and is best known for her textiles designs and theatrical costumes and posters.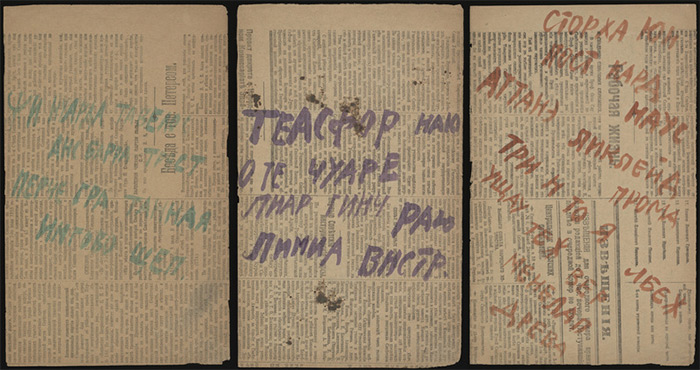 Stepanova spent the 1910s studying at various art schools and working as a bookkeeper and secretary to make a living, all the while experimenting with abstract art forms. Her earliest notable body of work is her zaum' ("transrational") poetry, an approach spearheaded by the Futurist poets.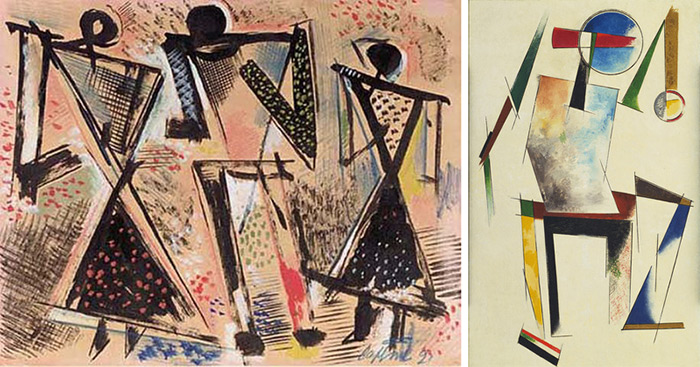 Around the same time (1919), Stepanova was also working on her [Figures] series of paintings, in which she created dynamic figures from lines, dots, planes, and circles.
1921 was a pivotal year for Stepanova, who by this time already had two state exhibitions under her belt. Aleksay Gan, Rodchenko, and Stepanova founded the First Working Group of Constructivists; upon these principles Stepanova would write papers and engage in debates at the Moscow Institute of Artistic Culture. Later that same year, the artist and her gang presented the 5×5=25 show, in which they claimed to have exhibited the death of art. Of this geometric, non-representational work, Stepanova wrote:
The 'sanctity' of a work as a single entity is destroyed. The museum which was the treasury of art is now transformed into an archive.
With a solid ideology in place, Stepanova sought opportunities to use her art for the masses, for cultural institutions outside the gallery.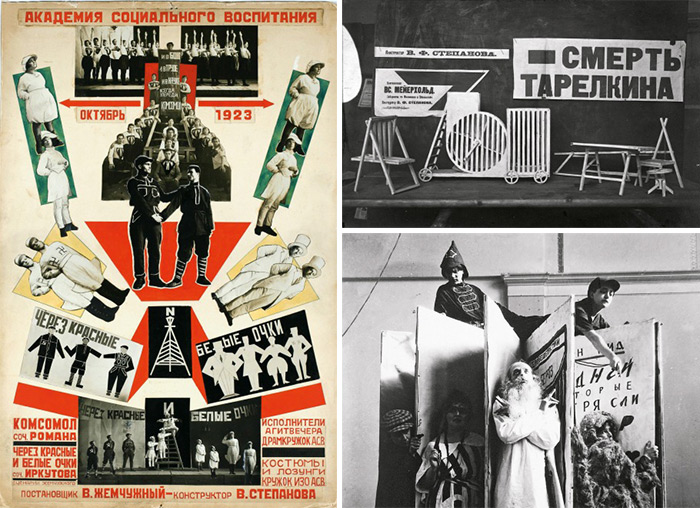 Among her works for theater, Stepanova is probably best known for her contributions to The Death of Taralkin (1922), for which she designed simple, geometric costumes and multi-purpose set pieces.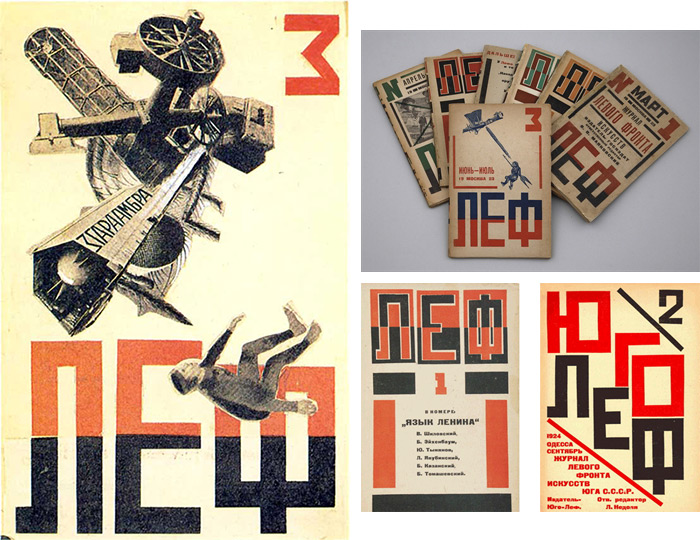 LEF, a literary-art journal established in 1923, provided Stepanova and Rodchenko with a playground for the boldly graphic style that was the hallmark of the Constructivists.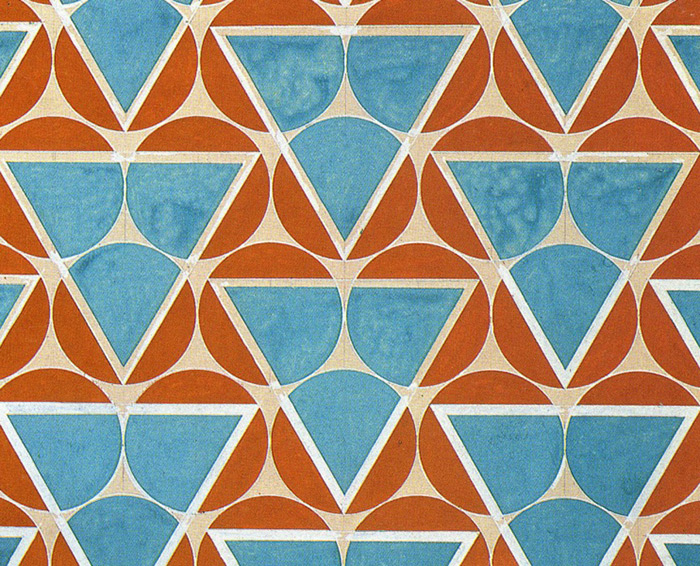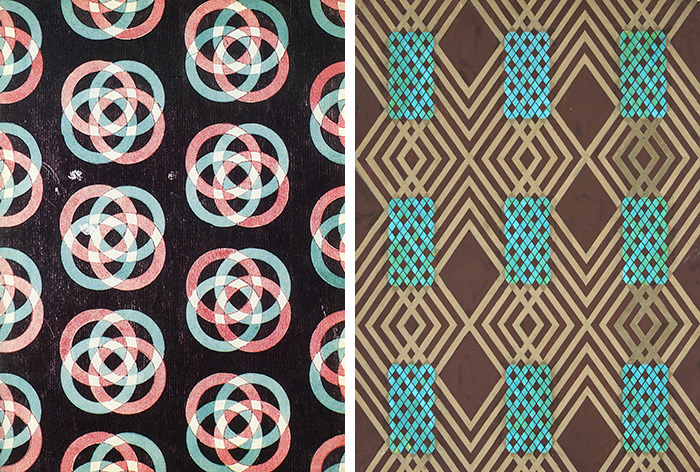 Stepanova's dream project was to design industrially-produced products, a dream she saw realized when some of her textile designs were mass-produced—not even Rodchenko can claim this bragging right. Stepanova, along with fellow lady-comrade Lyubov Popova, became a textile designer at the Tsindel (First State Textile Factory) and taught the same trade at the Vkhutemas (Higher Technical Artistic Studios).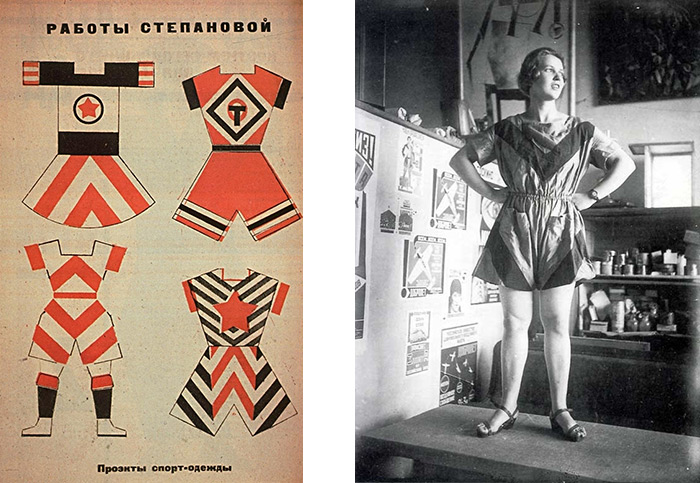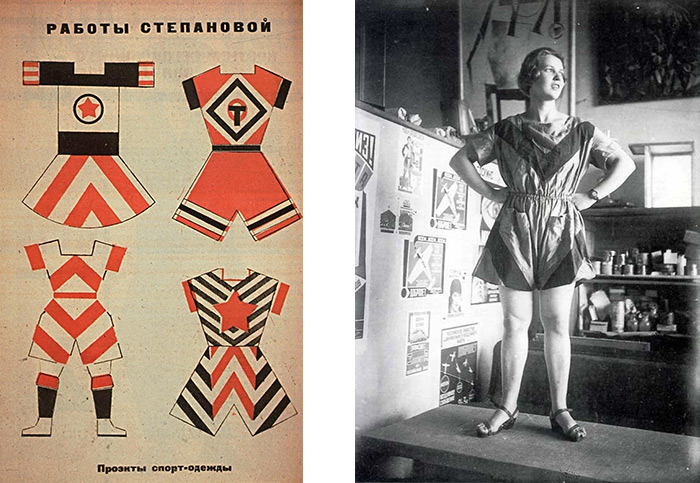 Possibly Stepanova's best-known work is her sports costume: geometric, androgynous, and concerned with the movement of the body.

In the late '20s through the '50s, Stepanova continued to work in typography and book design, often for government-commissioned projects. Publications include SSSR na stroyke ('USSR in construction') and Sovetskaya zhenshchina ('Soviet woman').
Varvara Stepanova passed away in 1958 as an accomplished leader in the Russian avant-garde scene.
For further reading on the women of the Constructivist movement and the generation that followed them, check out this article on the TATE website.
Sources: