Luvocracy Love is a monthly column that features a handful of the products I've spotted over the past four weeks.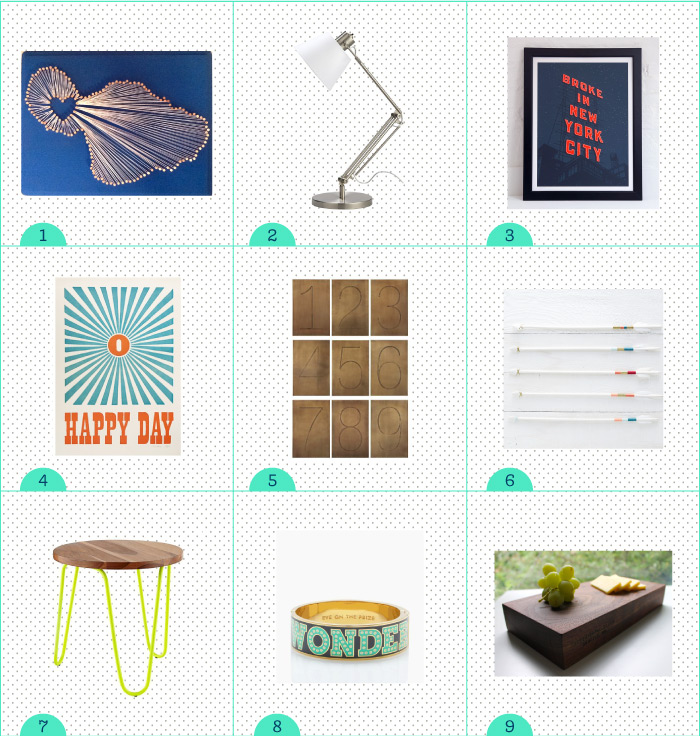 Shop the links: 1. Aloha Maui Island String Art, 2. Slim Desk Lamp, 3. Broke in New York City Print, 4. O Happy Day Print, 5. Brass Numbers Wall Art, 6. Porcelain Arrow Wallhanging, 7. Neon Yellow Nightstand 8. Kate Spade Wonder Thrills Bangle, 9. Locally Salvaged Walnut Cutting Board.
You can also follow along with all of my picks, which are updated daily, on Pinterest.