Luvocracy Love is a monthly column that features a handful of the products I've spotted over the past four weeks.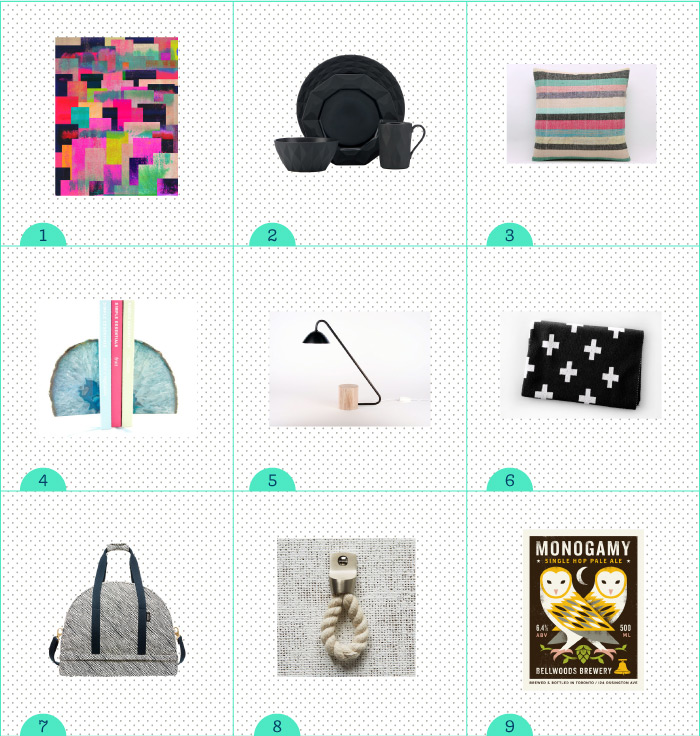 Shop the links: 1. Colour + Pattern 4 by Georgiana Paraschiv, 2. Kate Spade New York Castle Peak 4 Piece Place Setting, 3. 16×16 Vintage Hand Woven Kilim Pillow 4. Turquoise Agate Geode Stone Bookends, 5. Brass and Wood Modern LED Table Light, 6. Black Sweater Blanket, 7. Kate Spade Saturday Weekender Bag in Sideways Stripe, 8. Rope + Metal Knob, 9. Bellwoods Brewery Monogomy Poster.
You can also follow along with all of my picks, which are updated daily, on Pinterest.