This morning I'm excited to introduce you to
The Meaning of Maggie,
Megan Jean's Sovern
's debut novel about eleven-year-old Maggie Mayfield, a "
girl just trying to survive adolescence armed with after school snacks and deep thoughts."
Megan recently worked with a team—including her equally creative husband,
Ted Harbourt
—to create a film trailer for the book (which you will see below), and she was kind enough to answer a few questions for me about the process.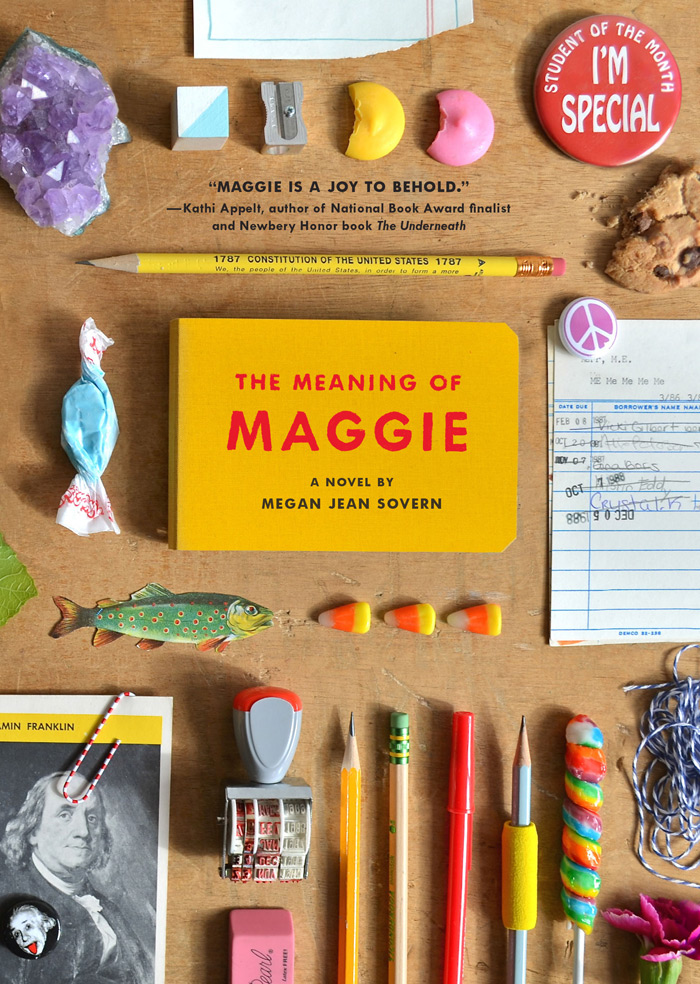 But first, before we go any further, take a minute to check out the amazing trailer below.
CDE: You mentioned that you and Ted wrote the script together. What was that process like? Do you work together often?
MJS: As two married creatives, it's hard not to work together. Even when Ted and I aren't teamed on a project together, we always talk through ideas with one another. Usually while eating too much spaghetti.
And the book trailer was no different. There were a lot of boundaries to work around so I'm happy I didn't have to go it alone. I funded the production myself so we needed an idea that worked on a tiny budget. We got to thinking and I had this idea to follow Maggie as she collects knickknacks and thingamabobs for the book cover. It was Ted's idea to have her recreate the final cover image in the end. He's smart like that.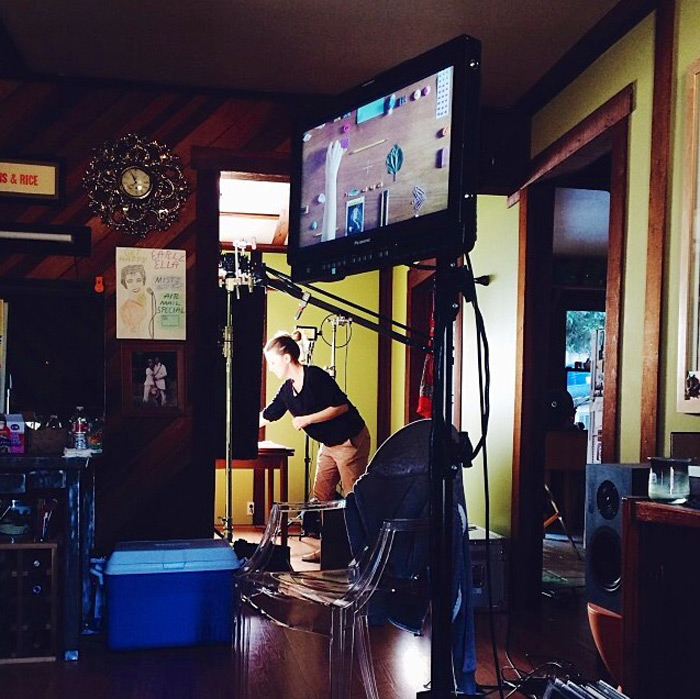 Where did the idea come from for the visuals? Was the concept development also a collaborative process?
The whole thing was inspired by the The Meaning of Maggie book cover. Chronicle Books really gave it their all and I won the book designer jackpot with Amelia Mack. It was her vision to create a still life. And she commissioned Anja Mulder to make it happen. Anja is an amazing Dutch artist and photographer. After a few months of back and forth, we had our cover. Most of the items featured are from my own collection. Including the Student of the Month button that I've held on to for twenty years.
Ted and I just knew the cover would translate neatly on film. So we put together a treatment.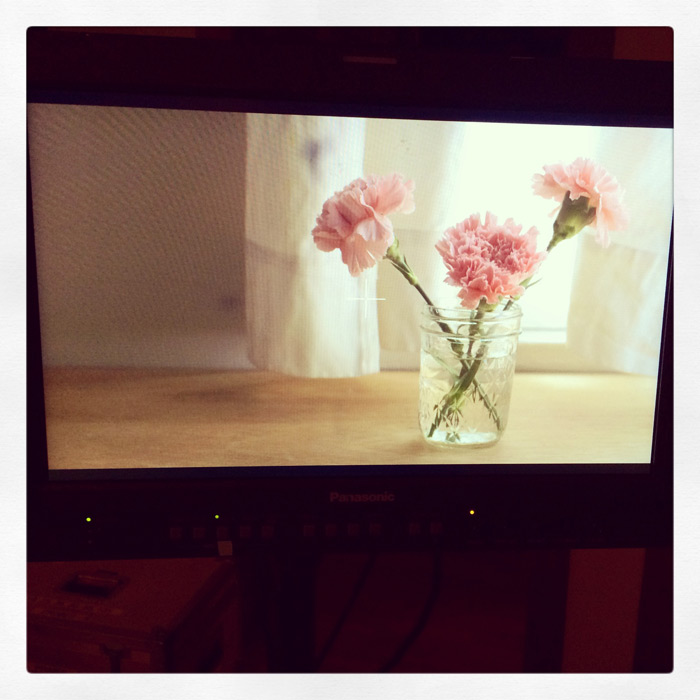 How did you end up finding your team?
Finding a top-notch director to take on our small project with a teeny budget was daunting. But it was a producer friend named Liz Stovall who made it all happen. Liz and I worked together before and when I shared the treatment with her, she said we had to get Georgia Tribuiani. Georgia isn't just a director. She's an artist. And her eyeballs are pure magic. Liz set up a call and it was love at first chat.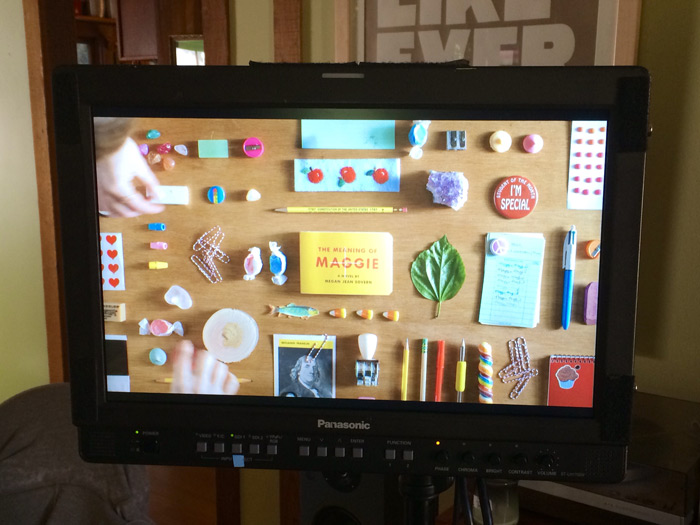 What was the filming process like? Had you worked on a trailer film like this before?
The filming process was surreal and 100% delightful. It was honestly the best shoot of my entire career. I sourced most of the props and shipped them to LA. Our line producer, Amanda Miller, volunteered her beautiful home and her wonderful cinematographer husband to bring everything to life. Lani Trock—who is an amazing photographer—stepped in as stylist and on set art director. And there was just a handful of crew. We shot more than 30 set-ups over two days. We listened to good music, shot beautiful images and ate some amazing Thai food that I'm still thinking about.
This was my very first book trailer adventure for my very first book. And I was so lucky to be in such good hands. The scariest part was carrying my one million pound pink typewriter through LAX. TSA said it was a first.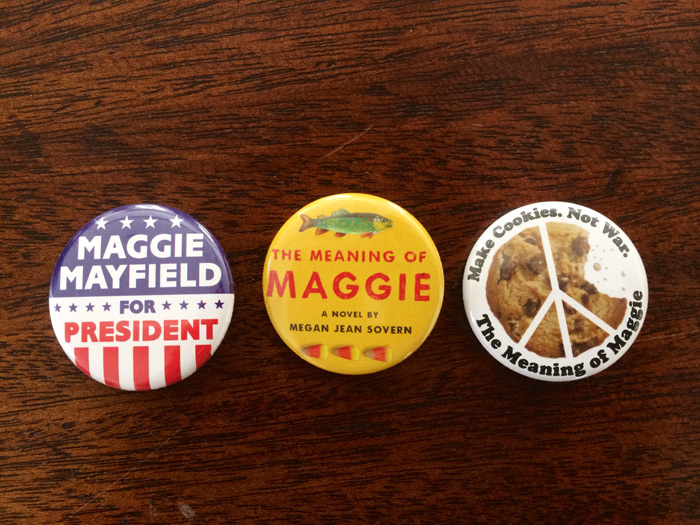 Here's where they started, a few loose bits of inspiration before translating the cover design to film.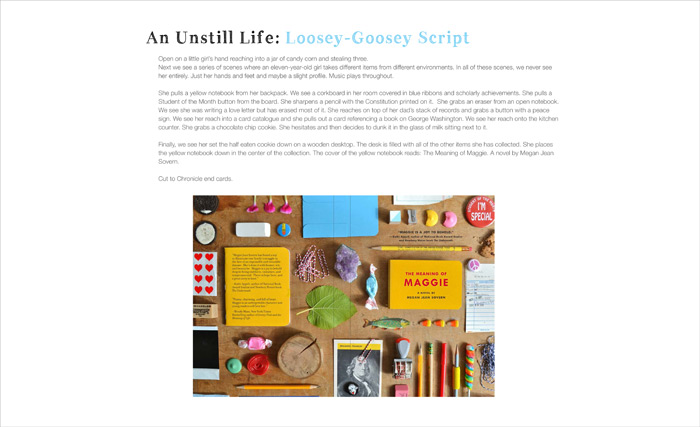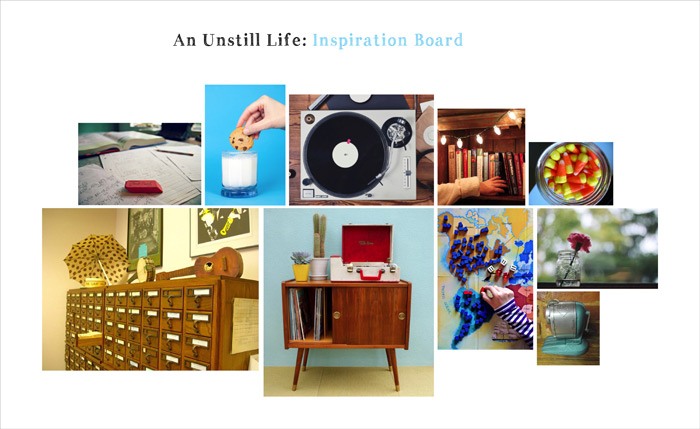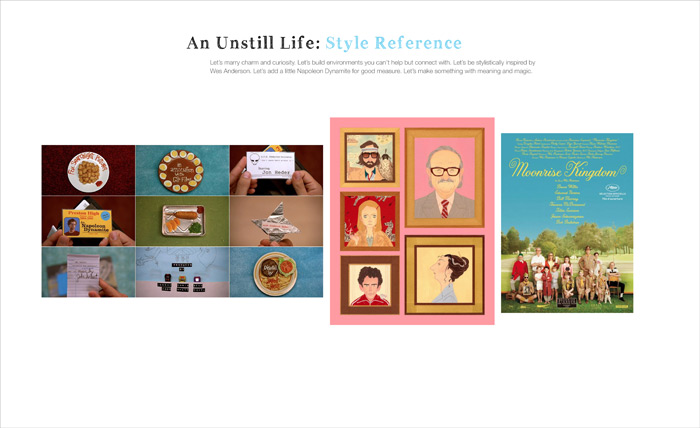 Now, go buy the book! It's currently available for pre-order at both Chronicle Books and Amazon.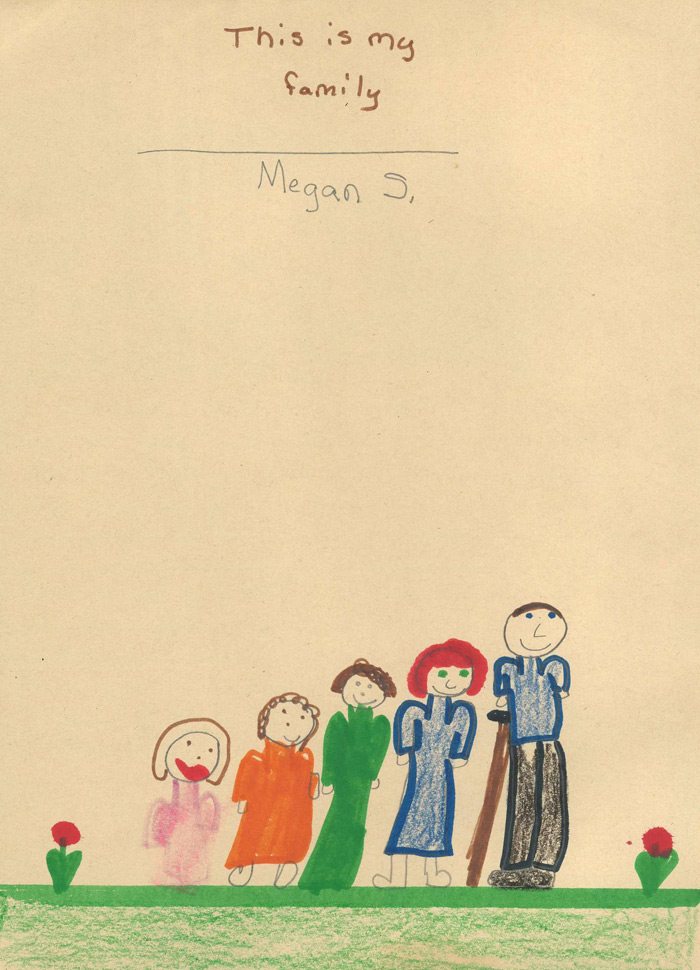 Creative Credits:
Georgia Tribuiani
Lani Trock
Ted Harbourt
Megan Jean Sovern