Emily St. John paints incredibly realistic modern portraits in oils, like the one of Nero below. Her full site isn't up and running yet, but you can contact her for more details.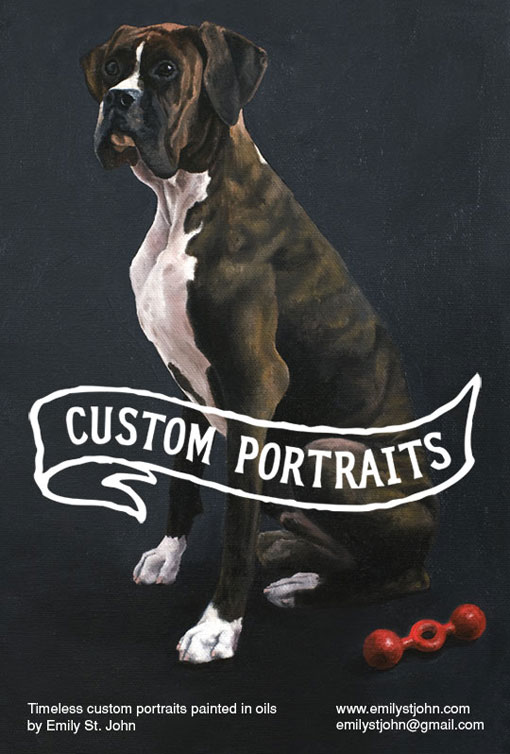 Emily was also recently featured in a New York Times slideshow of readers' portraits of President Obama, which you can see here. She's #40.
Thanks for the link Susan!