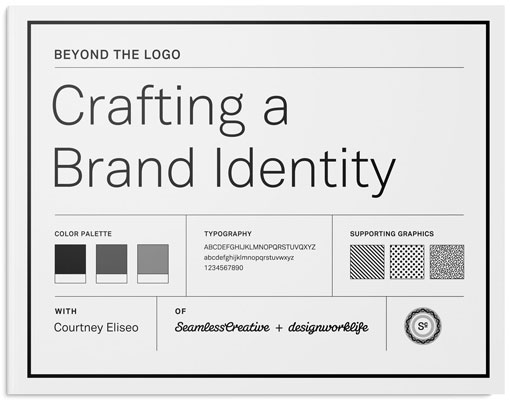 If you have been considering signing up for my Skillshare class, Beyond the Logo: Crafting a Brand Identity, now is the time to do it! The class opens up today, but it is conducted entirely through video lessons so you can go at your own pace.
Before class started I received a few questions from students that I wasn't able to address in the lessons, so I will also be doing two live Q&As this week to answer any other brand identity questions that you have. They will fall on this Tuesday and Thursday at 6PM EST and last for one hour. If you can't make either of those times but have questions, just make sure to submit your question (via the Q&A tab) ahead of time, and I'll address as many of you as I possibly can.
And if you sign up any time this week, you can get 25% off the cost of the class by using the discount code LASTCALL.