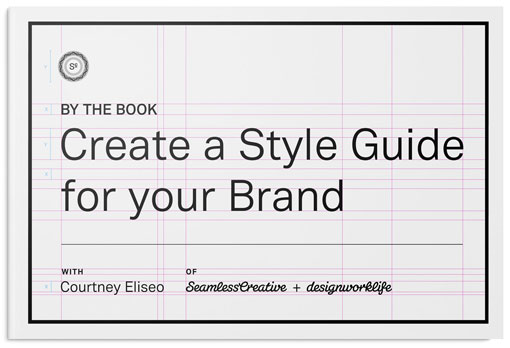 I'm exited to announce that I'll be teaching another Skillshare class next month! I really enjoyed the experience and hope to continue to offer more classes focused on design.
This new class, By the Book: Creating a Style Guide for Your Brand, essentially picks up where my other class left off. (In case you missed that one, you can still register and access the content right here.) While teaching Crafting a Brand Identity, several people raised questions about the next steps after completing an identity project, and for many clients the it is creating a style guide. In the class I will share examples of different types of style guides and give you the tools to translate your brand identity project into a working manual that you and your client can put to use.
Here are a couple of glimpses at some style guides I will be sharing throughout the class: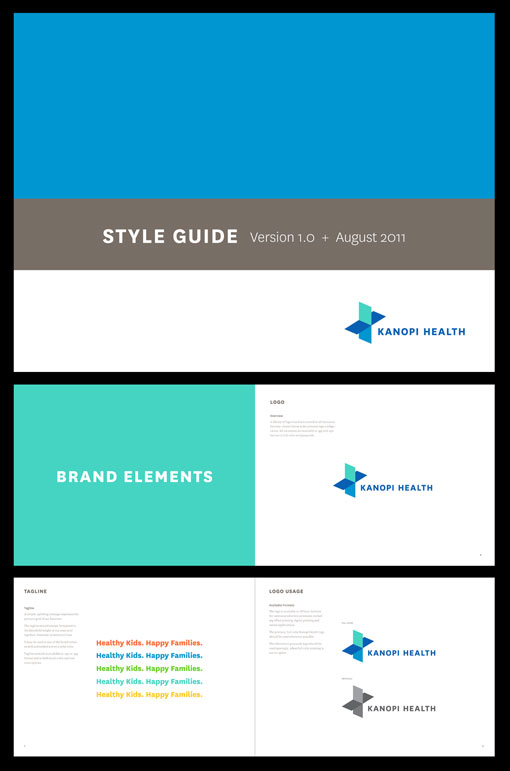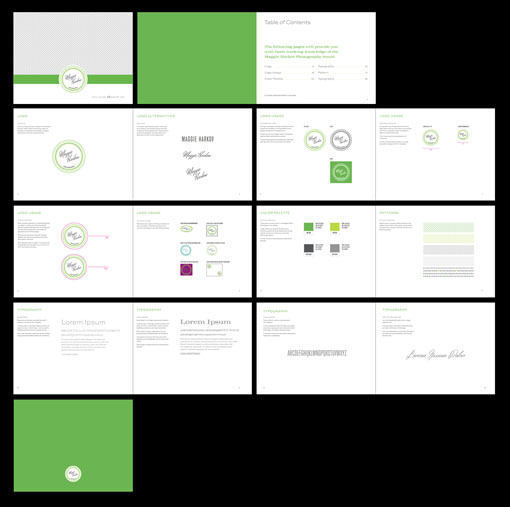 The class officially kicks off on November 14th, but as with all of their online classes, it is a self-paced course, which means that you have lifetime access to the content so that you can complete the classwork on your own time.
I'm offering an early bird discount to anyone who signs up for the class between now and Friday, October 11th. Simply use code EARLY at checkout and you will receive 20% off. If you're interested, you can check out more of the details and register right here. Hope to see you in class!