San Francisco studio Noise13 recently completed an in-depth branding and design project for Living Greens, an organic juice company.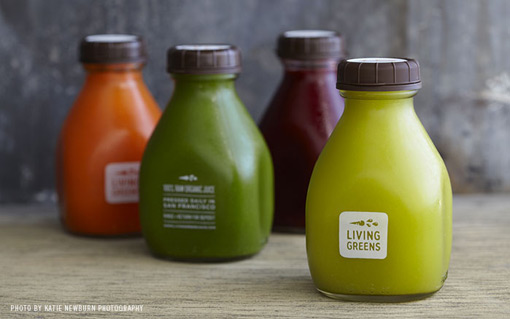 Here's a bit of background on the brand and the process from the Noise13 team:
To keep pace with the growing demand for their products, Living Greens was in desperate need of some brand guidance. We began with a complete redesign of the logo, replacing their previous leaf icon with one that's more in-tune with their products and unique within their industry. With juice names such as Zeus Juice and Immune Rocket, we knew a friendly and approachable design style best suited their company philosophy. We applied a cohesive aesthetic to their business cards, collateral, and bottle graphics, but the tour de force was a complete overhaul of their website. By redoing the design and replacing their old e-commerce platform with a sophisticated, user-friendly interface, product updates and order tracking are now far more streamlined. Since launch, they've received incredibly positive feedback from old and new customers alike, and are busier than ever!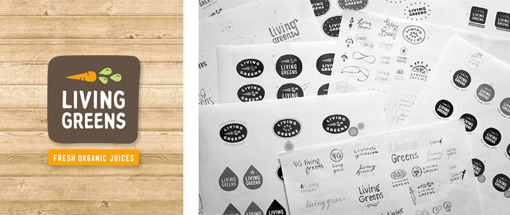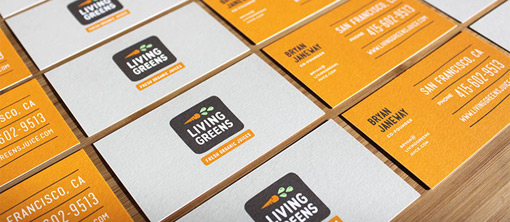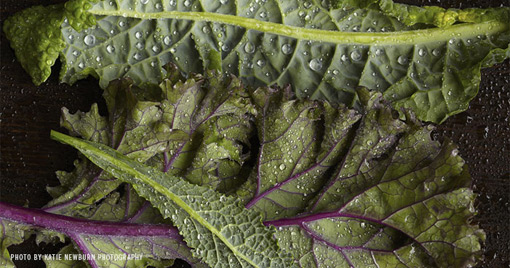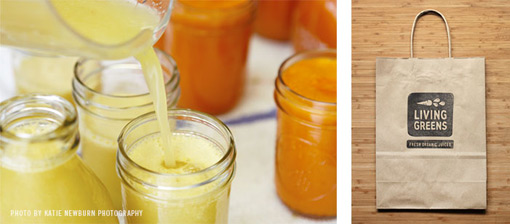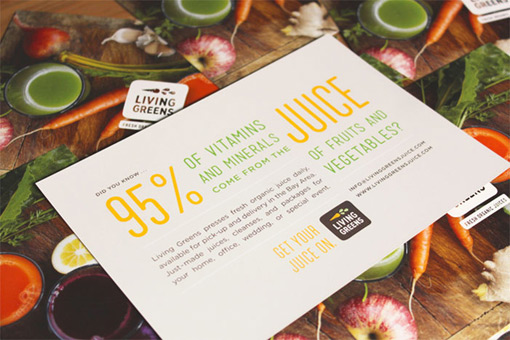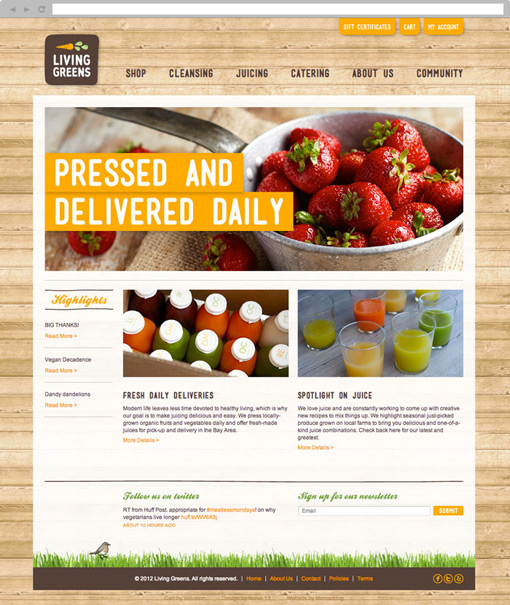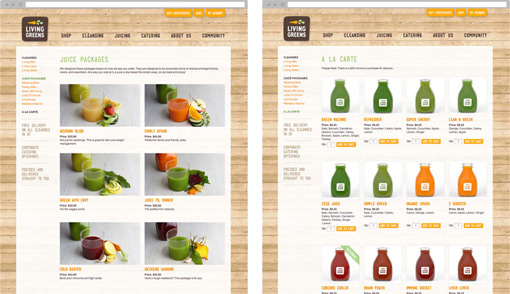 CREATIVE CREDITS:
Marketing & digital consulting: Sarah Glicken / Develop
Branding, Design & Web: Noise 13
Creative Director: Dava Guthmiller
Designer: Christine Lee
Producer: Claire Saccoccini
Development: Cameron Renfro / Memaddog
Photography: Katie Newburn
Location: San Francisco, CA