For the month of August, a series of guests will be filling in on DWL with daily posts. Today's posts come to you from Diane Faye Zerr of  Faye & Co. For more from Diane, be sure to check out her blog and follow her on Dribbble and Twitter. Enjoy!
I treasure some of the vintage items that I add to my personal collection, and some seem to find their way back into the mainstream. This time, it's patches. Patches – or badges – are fun, cute, cool, and not as common as they once were. But they are making a full comeback!
Recently two projects were featured on FPO, a website that features outstanding print work, and I was surprised to learn that these little items that I collect are back on the scene making quite an impression.
If you're looking to buy some badges of your own, I suggest you scour antique shops or eBay, visit a local Boy Scouts headquarters, or head over to the Best Made Co. website.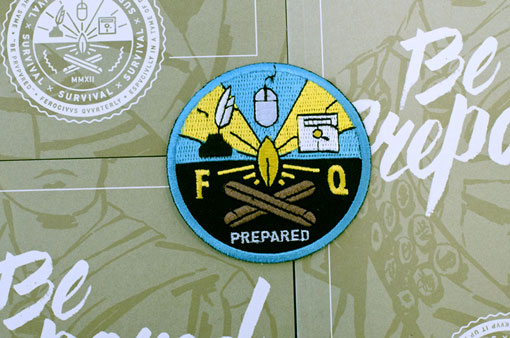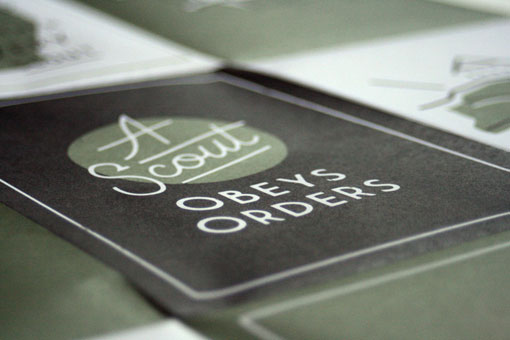 The Ferocious Quarterly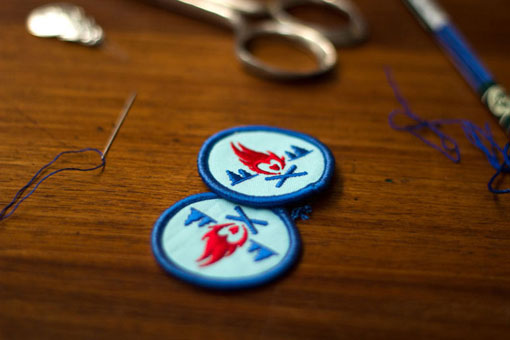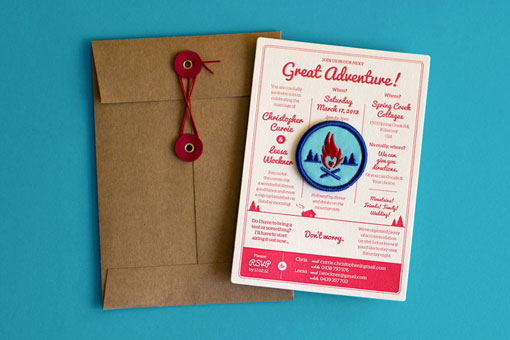 Chris & Leesa Wedding Invitations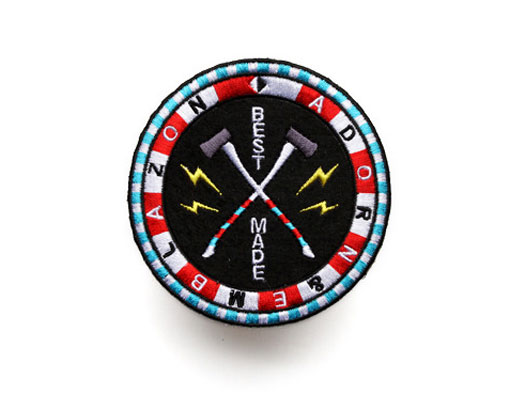 Best Made Co. badges for sale