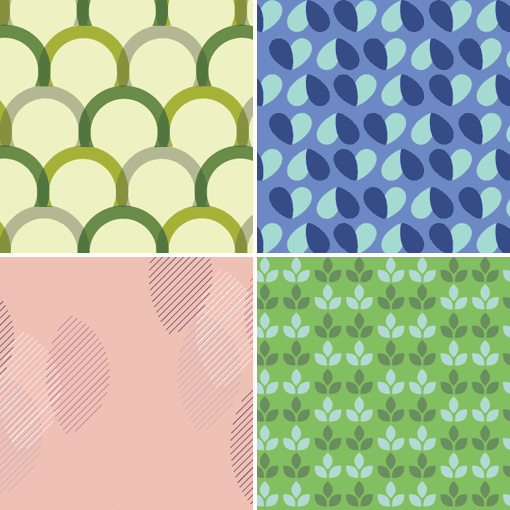 Patterns by Honey & Bloom
It's no secret that I love pattern art. And lately I've been working on perfecting my skills, so I've been on the lookout for a good tutorial. I've found that there are quite a few out there for Photoshop, which I don't find very useful because I prefer to work in vectors when making patterns. But in the search I did come across a few that were exactly what I was looking for. I haven't tried all of these tutorials yet, so I can't really review them here, but I will post an update once I do.
Julia Rothman for design*sponge: Creating a pattern by hand
Digital Arts Online: Making full use of the Illustrator-based pattern swatches
A few video tutorials via True Up
Anyone know of one that I missed?