Paula Scher's team at Pentagram recently completed a brand refresh of their iconic identity for Jazz at Lincoln Center. The update encompassed changes to the name—removing "at lincoln center"—logo, print materials and signage, and included the addition of a custom typeface called Jelly Roll (after the legendary jazz pianist Jelly Roll Morton.)
Be sure to check out the post on Pentagram's blog which outlines quite a few details about the project and reveals several more images of the work.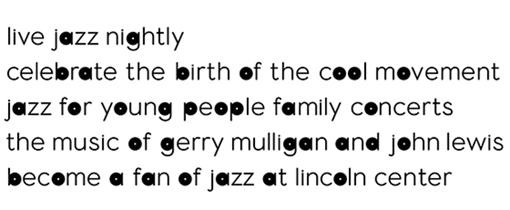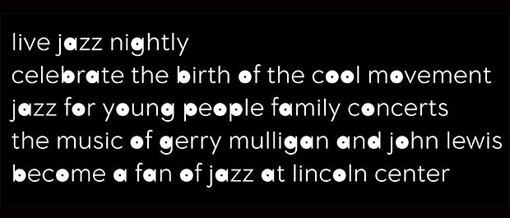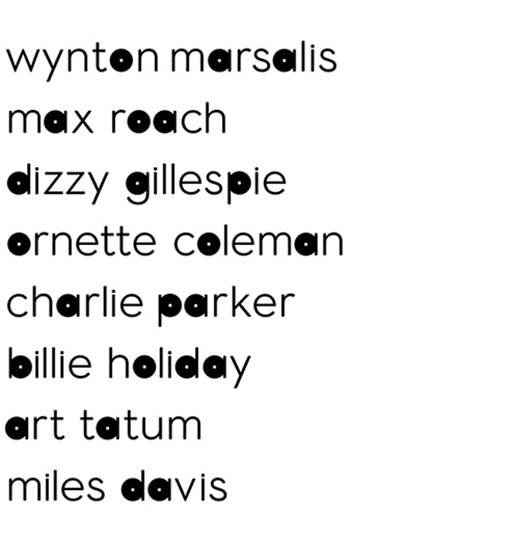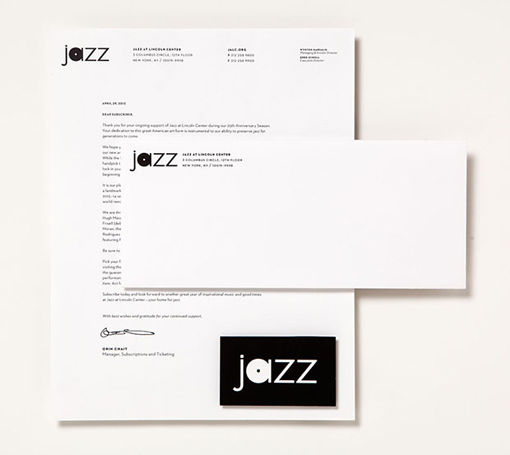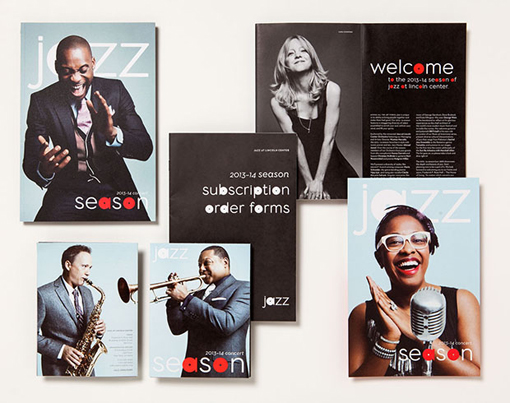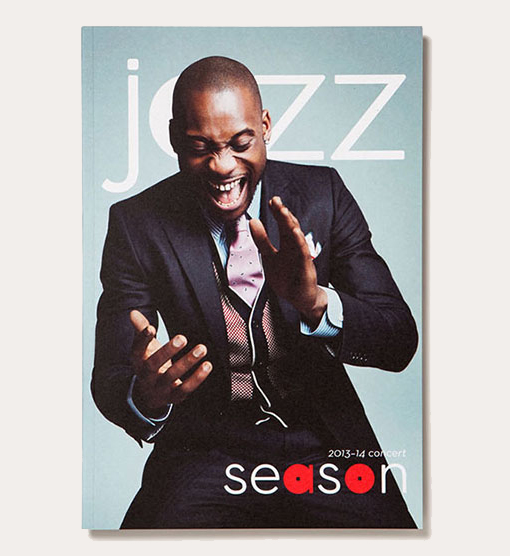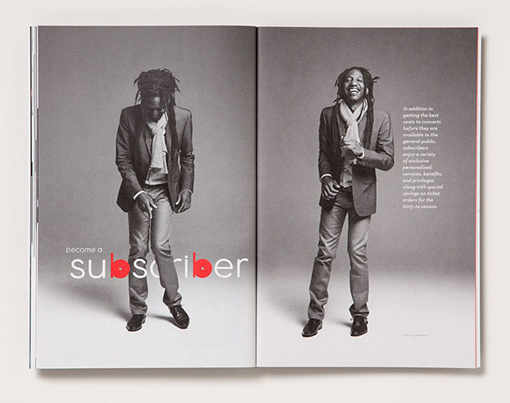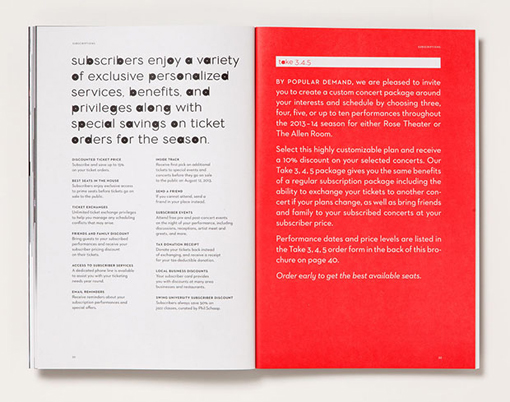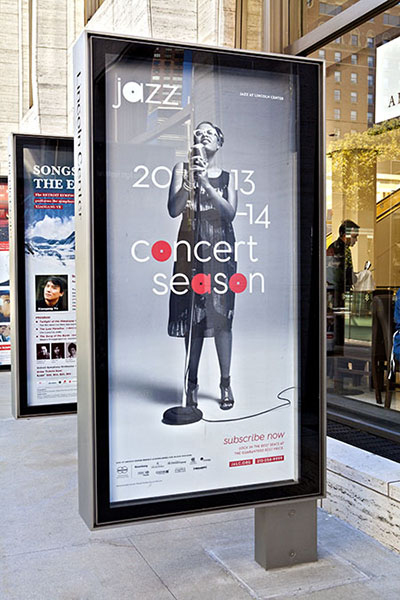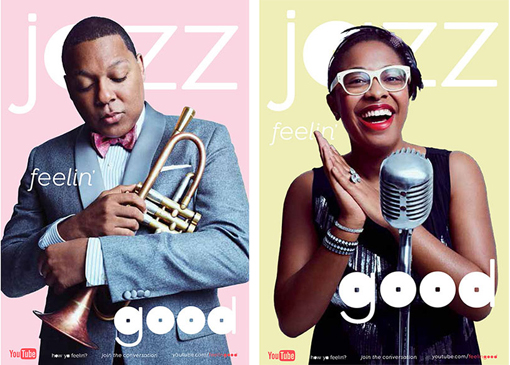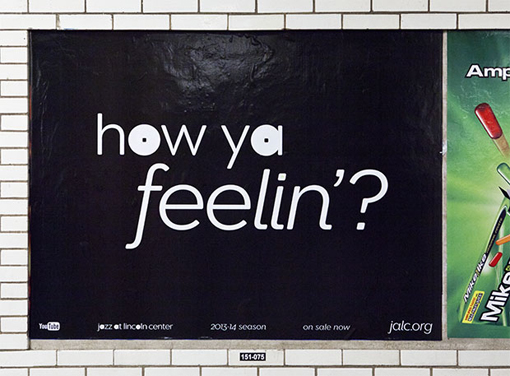 Creative Credits:
Pentagram Project Team: Paula Scher, partner-in-charge and designer; Kayla Jang, designer.
Jelly Roll font designed with Jeremy Mickel, adapted from House Industries' Neutraface 2.
2013-2014 season campaign: designed by Luis Bravo, Maya Sariahmed, Mike Tully, Casey Walter, and Ho-Mui Wong at Jazz at Lincoln Center.
Portrait photography:Whit Lane and Marylene Mey.