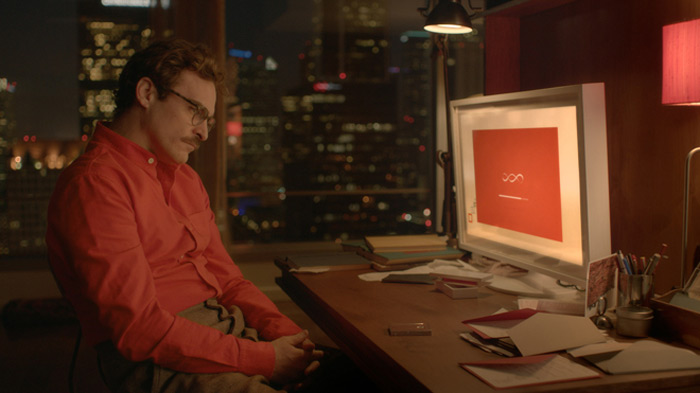 Last weekend I went to see Her and it was magical. I absolutely loved it. Between its wide release last Friday and the Golden Globes, tons of articles were written about the film this week, so I ate it all up. One of particular interest to designers is this Wired piece: Why Her Will Dominate UI Design Even More Than Minority Report. And if you're curious to know about the inspiration behind the film, Vulture has done the legwork and compiled commentary from lots of various sources into one place.
The uproar seems to be relatively quiet this time around, but the fact that a piece of major net neutrality legislation was struck down earlier this week should be cause for concern for anyone uses the internet. So, pretty much everyone. Quick Links is too small of a space to get into the details, but here are a few links where you can learn more: Net Neutrality 101, The Feds Lost Net Neutrality, But Won Control of the Web, 'Pay to play' on the Web?: Net neutrality explained, Web 3.0: What The Internet Could Look Like Without Net Neutrality, Welcome To The Net Neutrality Nightmare Scenario. If you want to take action, there is a petition you can fill out at freepress.
On a lighter note, two photo series caught my eye this week: 1. Photographer and ballet dancer Jesús Chapa-Malacara's Humans Slicing Through Space. If you like what you see, check out his Kickstarter campaign. 2. Elena Shumilova's images of her children photographed with animals on her farm.
You Work For Them created a collection of their top fonts from 2013. You can purchase all 117 for $699, which is 25% off the regular retail price.
Rodney Rehm put together a post of his favorite conference web-focused conference talks of 2013.
A simple tip I never would have thought of myself via Designer News: Make it easier for yourself to fill out forms on iOS.
I don't know much about the locations depicted in 8 Faces's new letterpress print, but the design is absolutely gorgeous.
When it comes to defining your audience, dig deeper.