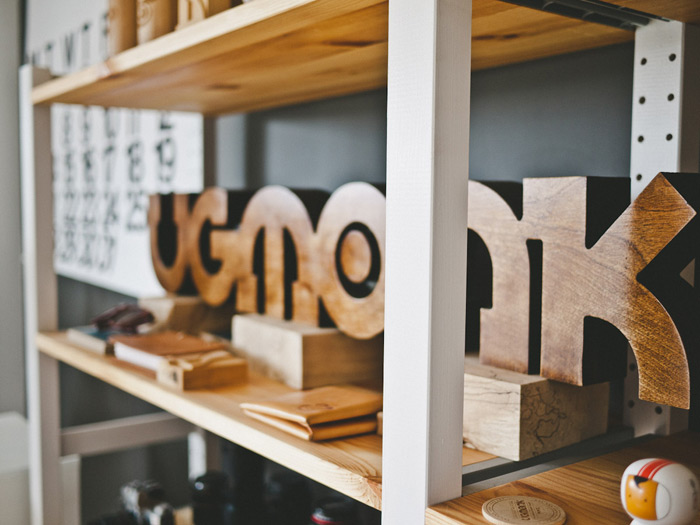 If you missed Ugmonk's studio tour on their blog last week, it is definitely worth a look. For a small space, it is packed with design inspiration from corner to corner, yet organized in a way that still feels decidedly uncluttered, clean, bright and airy.
Huge recently overhauled their brand and website, based on the principal of "Less, but better." Check out their case study to learn more about the process and the results.
If you're at all into cooking, you should check out Yummly, a site that enables you to "discover the world's recipes." They have an amazingly comprehensive set of filters to drill down their search results, which is incredibly useful. My personal favorite is the color-coded option to filter by taste.
The Pattern Library is an ongoing project that provides users with access to designer-submitted patterns for their own personal use.
Telegramme recently introduced a new product, a limited edition framed monogram cross stitch. 
United Pixelworkers just launched United We Work 2.0 by Tyler Galpin, a shirt originally released in 2011 in a new colorway. You have a couple more days to pre-order before it's printed.
Good Reads: How to Suppress the Apology Reflex and Bring Us Your Problems.