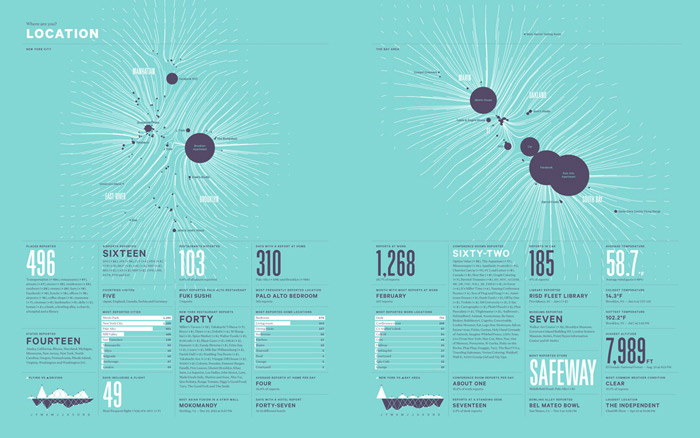 I've always been a fan of Nicholas Felton's personal annual reports—so much so that I own every single one, in all of their data-heavy, infographic, print glory. Which means I was incredibly excited to see him featured in the latest issue of The Great Discontent.
I'm looking forward to Mike Monteiro's new contribution to A Book Apart: You're My Favorite Client. If you haven't already, check out his first book, Design is a Job. It's a good one.
And speaking of Mike Monteiro, I also just came across this great talk of his: What Clients Don't Know (and Why It's Your Fault), given at An Event Apart Austin in 2013.
Typographica presents their Favorite Typefaces of 2013.
A print of Paula Scher's typographic painting, The World, is now available at 20×200. I got to see this painting in person at a New York gallery awhile back, and the detail incredibly impressive.
Font Men is a new documentary presented by AIGA to celebrate H+FJ's 2013 AIGA Medal, which "gives a peek behind the curtain into the world of Jonathan and Tobias." It's definitely a bit odd seeing this in the context of their recent split, but looks compelling nonetheless.
Good reads: The Pit of Discomfiture (Or, where creatives fall into despair), The 3 Do-What-You-Love Conundrums, Why Good Storytelling Helps You Design Great Products.