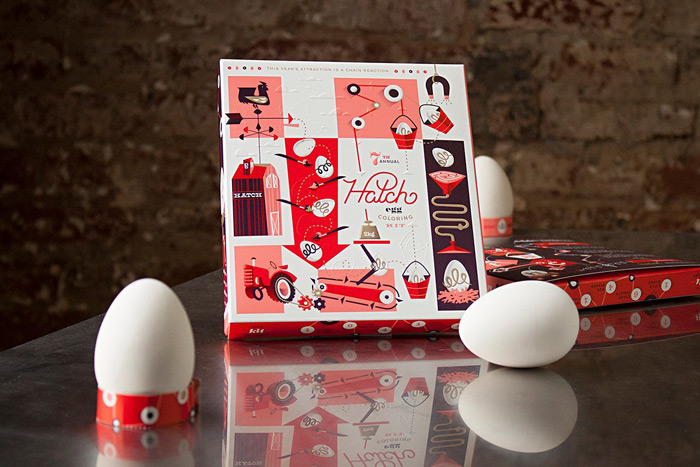 It's that time of year again—enter to win Hatch's Annual Easter Egg decorating Contest.
If you want a daily dose of found typography, follow New York Numbers on Instagram.
Xtrapop is a fun new iOS app that allows you to add extra "pop" to your photos and collages by adding colorful, graphic stickers, frames, and filters.
The Glossary of Design Terms is a conceptual series of typographic notebooks by Volkan Olmez.
The New York Public Library recently put 20,000 high-res historical maps online for free. Create an account and start exploring right here.
I was really impressed this week to see Honey Maid's beautiful video response to the negative feedback they recently received to their "This is Wholesome" commercial.
As part of an ad campaign for Sony, a town in central America was covered in 8 million flower petals for one day.
Good Reads: 10 Things You Should Never Say During Presentations, How to Get a Busy Person to Respond to Your Email.
Did I miss anything great this week? Let me know on Twitter.