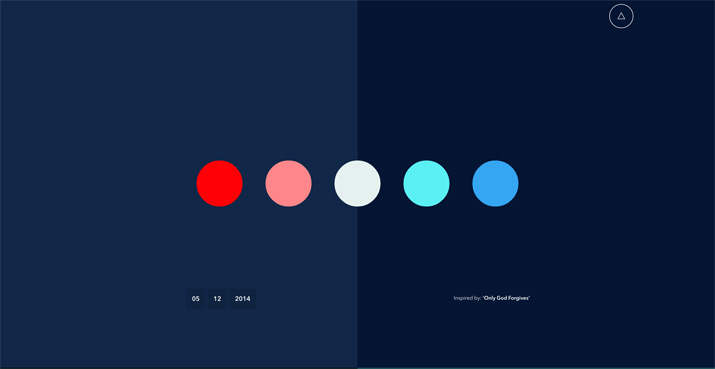 Looking for some new color inspiration? Check out The Day's Color, a daily color digest.
If you're looking for icons to use in your next design project, try using IconFinder, which searches through 347,128 icons and 3,003 icon sets.
Last Photo is a traveling video project by Ivan Cash where he asks random strangers about the last photo on their phones. It's pretty fascinating. So far he's made videos for New York, Miami, San Francisco, Alabama, Miami, Los Angeles, and more are on the way. You can read more about the project right here, and check out all the videos on Vimeo.
In the last couple of weeks, the family of Massimo Vignelli, who is very sick, put out a call for friends and admirers to send him letters. Gizmodo has posted some of the mail that's come in so far.
At last year's Brooklyn Beta, I had the opportunity to hear Catherine Hoke of Defy Ventures speak. Defy aims to "transform the lives of business leaders and people with criminal histories through their collaboration along the entrepreneurial journey." Her talk, and the work she is doing, was incredibly inspirational. So I was excited to see that a couple of designers, also inspired by Defy's work, helped build an online space to document and celebrate Defy Ventures graduates. Check out the restult at Judged. via Swiss Miss
For those planning a wedding, check out Blueprint Registry as a modern alternative to the typical online registries out there.
LogoLounge's annual report on logo design trends is out.
Good Reads: Productivity Tips for Designers, Why and How to Avoid Hamburger Menus, So What's the Big Deal with Horizontal & Vertical Bezier Handles Anyway?