You may be familiar with Eric through his design agency, smashLAB, his thought-provoking essays published on Ideas on Ideas, or his book Speak Human. This most recent publication centers around the process of design and provides readers with a step-by-step working method for solving any design problem, one that he has practiced and perfected over the years. The subtitle says it all, "A Philosophy and Process for Functional Visual Communication."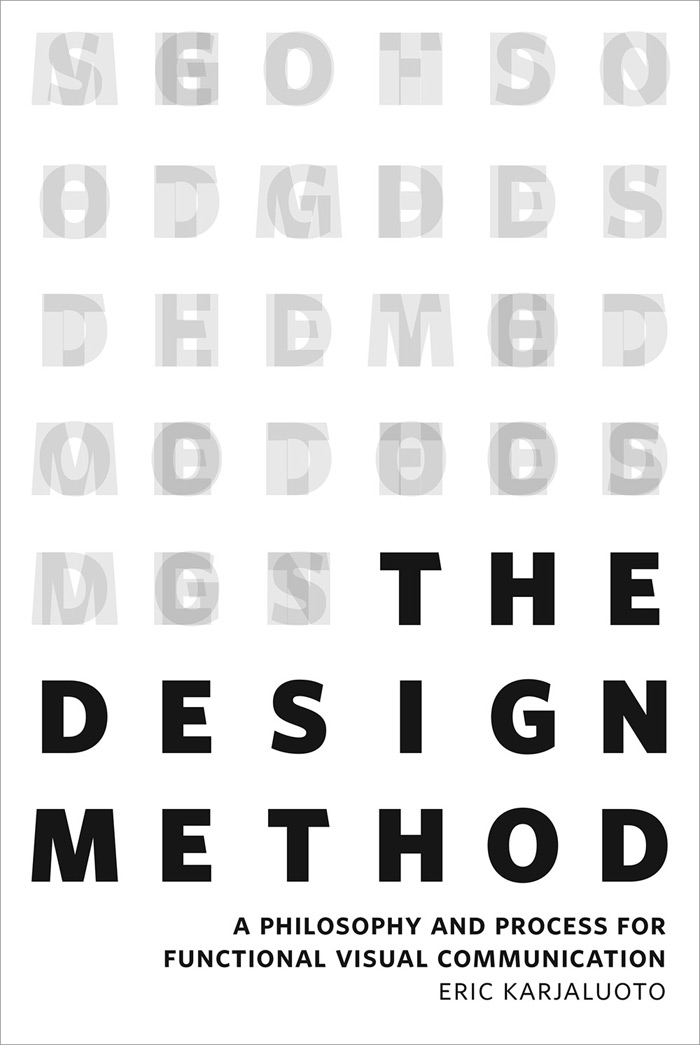 To give you a little glimpse into the content, here is the Table of Contents:
Debunking Creative Myths
Creating Purposeful Design
Achieving Order Through Systems
Introducing the Design Method
Gaining Understanding: The Discovery Stage
Determining Course: The Planning Stage
Working With Ideas: The Creative Stage
Making Design Real: The Application Stage
Presenting Work to Clients
Bringing Order to Your Practice
As you may be able to tell from the topics listed above, The method presented in the title is very much one of order, planning, consistency and structure—design is not art and art is not design. So if you're the type of designer who prefers to take a more artistic approach, this may not be the book for you.
Don't get me wrong: Novel approaches can lead to good design implementations. It's just that exploration isn't design's principle concern. Whether a designed object is innovative, unexpected, or interesting may bear little consequence. It just needs to work. Design and art have little to do with one another. You must look at each independently and stop measuring them in the same ways.
But if you operate within the framework of the business of design—and especially if you are running your own business, or want to in the future—you will discover so many great insights to incorporate into your own practice.
A better measure of how good a designer you are is found in your ability to facilitate a constructive process and produce work that meets your client's needs.
For more insight into the book, I recommend checking out David Airey's short interview with Eric about the content. But if you're already sold, you can go ahead and pick up a copy for yourself at Amazon.