Bask in the warming glow of beautiful design found in this catalogue for
Oblica
fireplaces created by 
Sense
, a creative agency based in Melbourne, Australia.
In making collateral for such unique products as Oblica's fireplaces, Sense did a masterful job of designing around the beautiful, already-design-forward products by creating a rich, complementary experience of texture and feeling through both visual and tactile measures. The warmth of this experience is met with industrial practicality as the catalogue is modular to allow for growth in Oblica's line.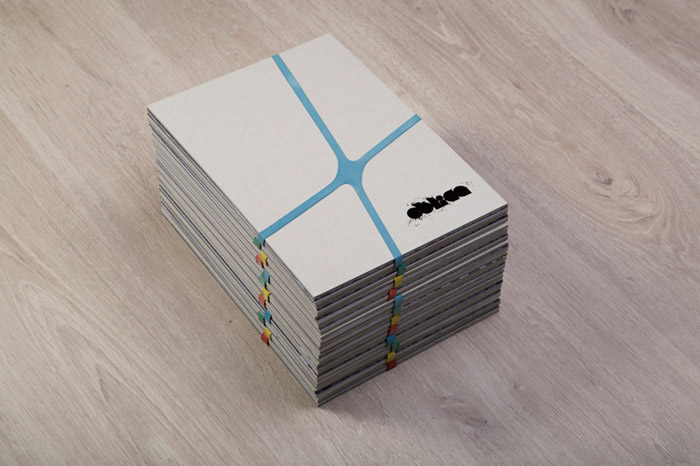 Sense on their material choices:
In collaboration with photographer Armelle Habib and stylists Jacqui Moore and Julia Green we created rich visual stories we created a textural experience across the catalogue itself, employing a number of paper types, weights and feels. The raw grey boxboard covers rest against the impeccably-printed inserts and brochure, on Notturno and Knight Vellum paper respectively, all bound together with a brightly coloured rubber x-band for a finish that is both style-conscious and functional.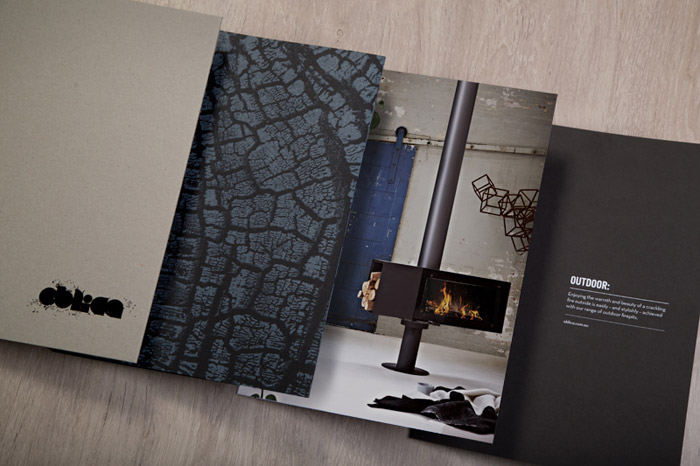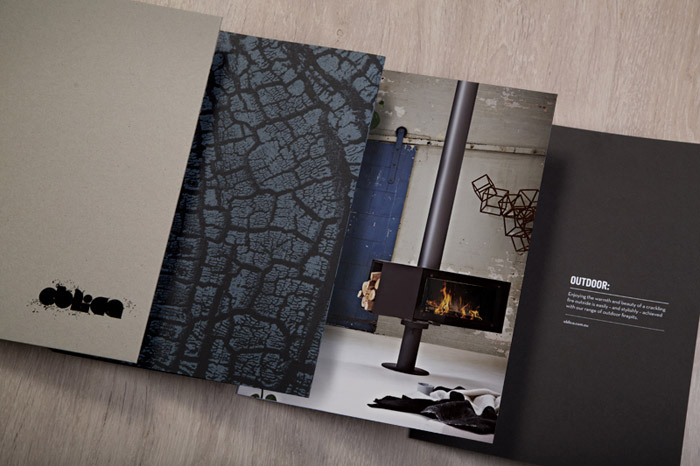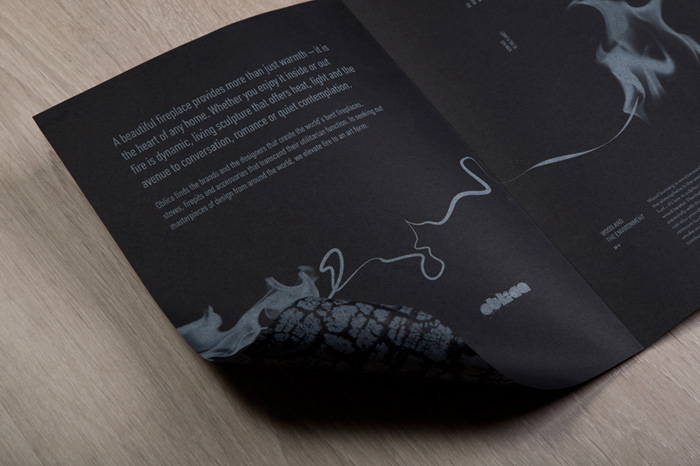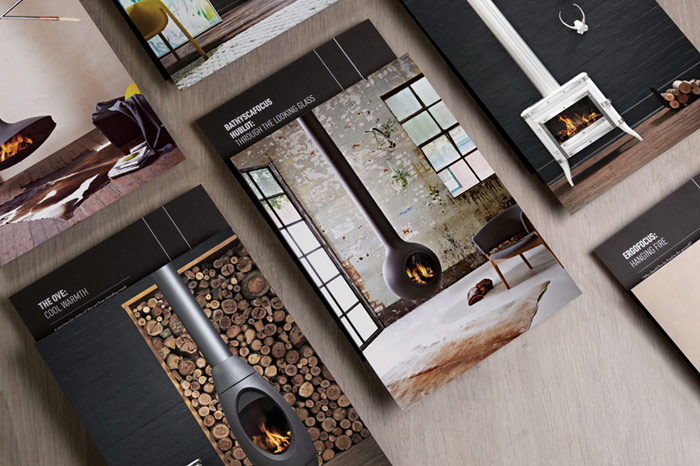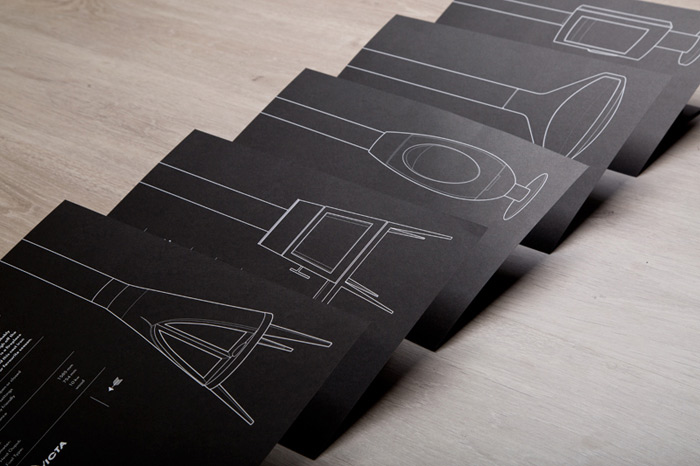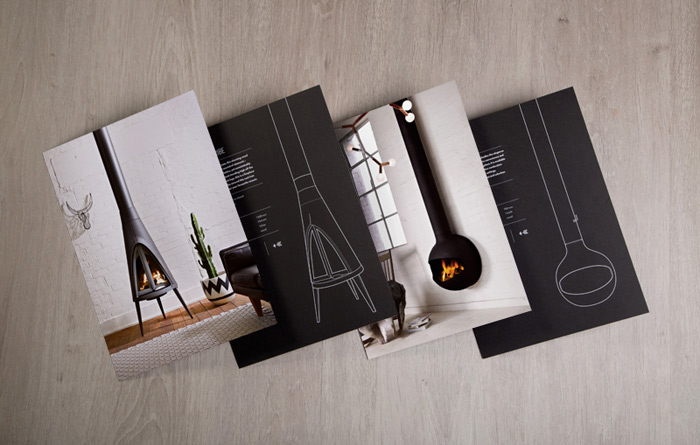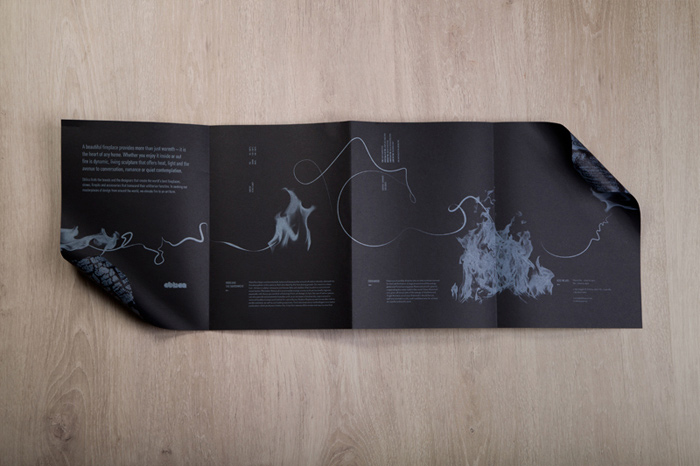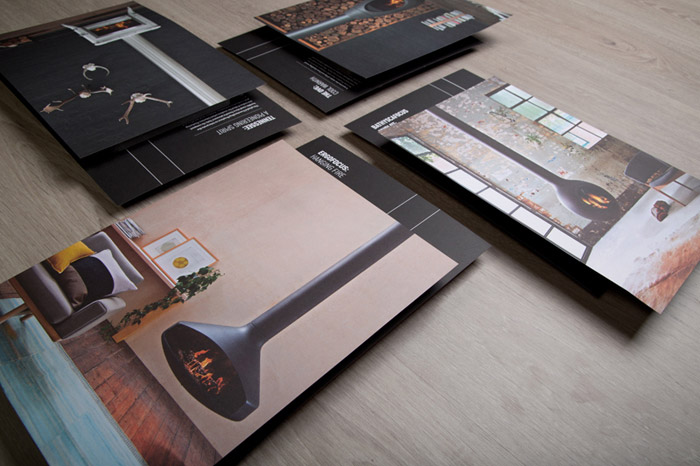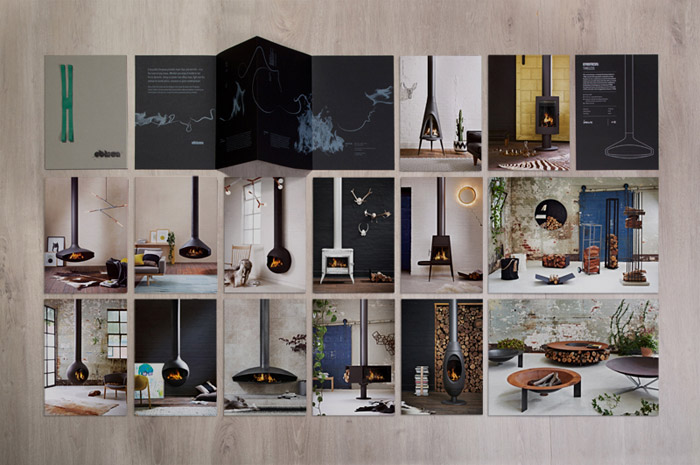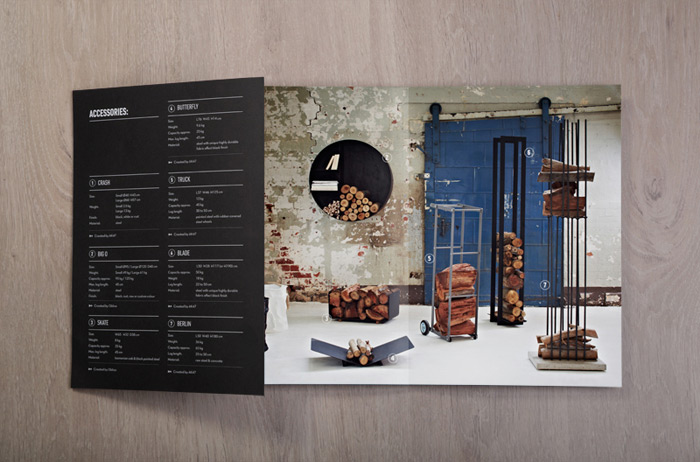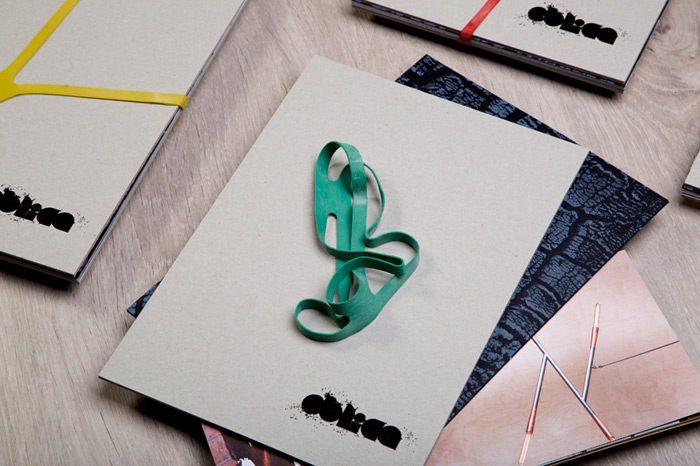 Creative Credits Designer: Igal Hodirker Photographer: Armelle Habib Stylists: Julia Green & Jacqui Moore Art Director: Guillaume Roux