Feeling the design love for Jaclyn Merk, a recent graduate of Temple University's Tyler School of Art in Philadelphia, and you will too after checking out her website and two select projects below.
THE GREAT ONE
An unconventional triathlon that takes place on Mount Denali, the perpetually snow-covered mountain known as "The Great One." This fictional competition is held every year on the summer solstice when many parts of Alaska experience nearly 24 hours of daylight.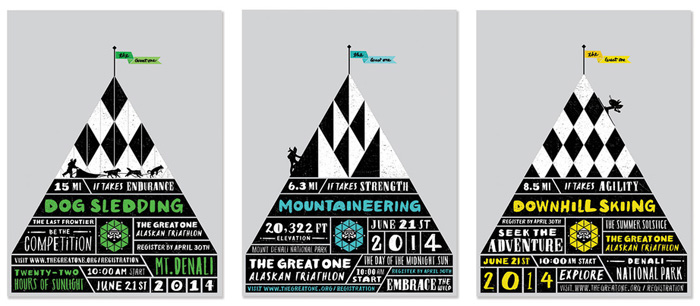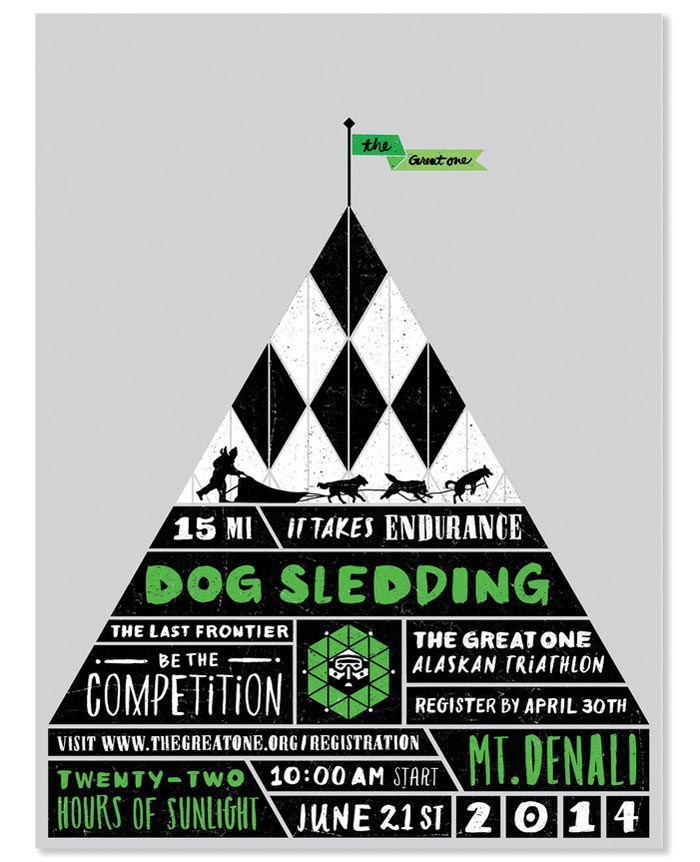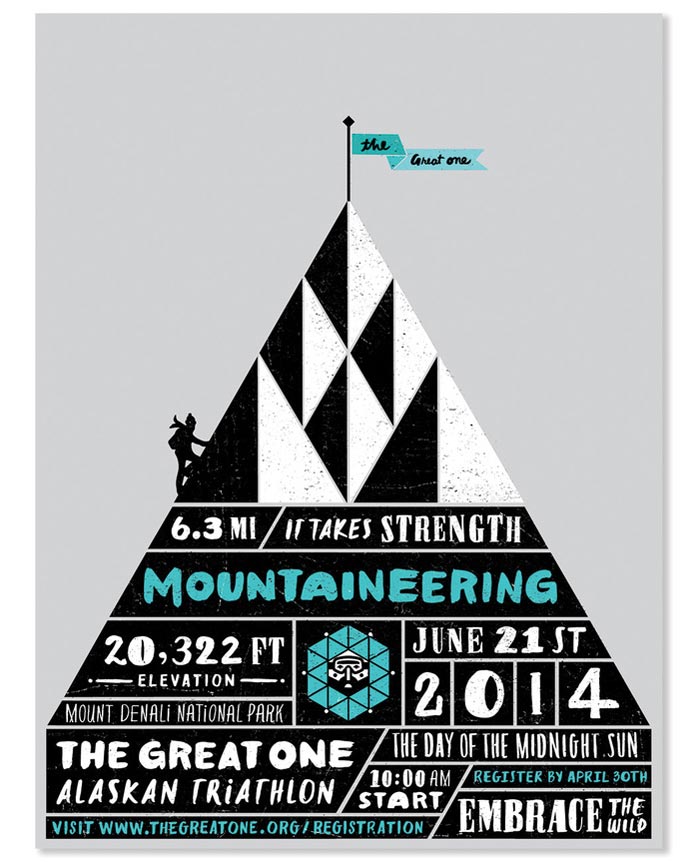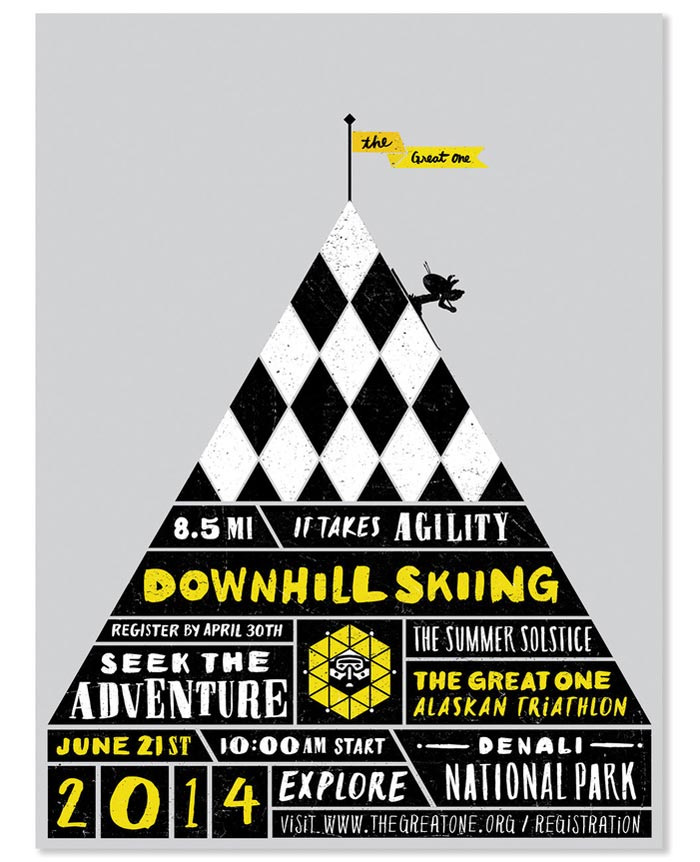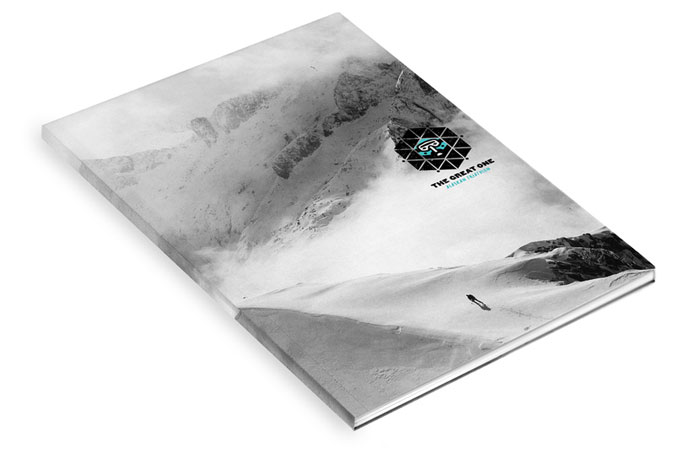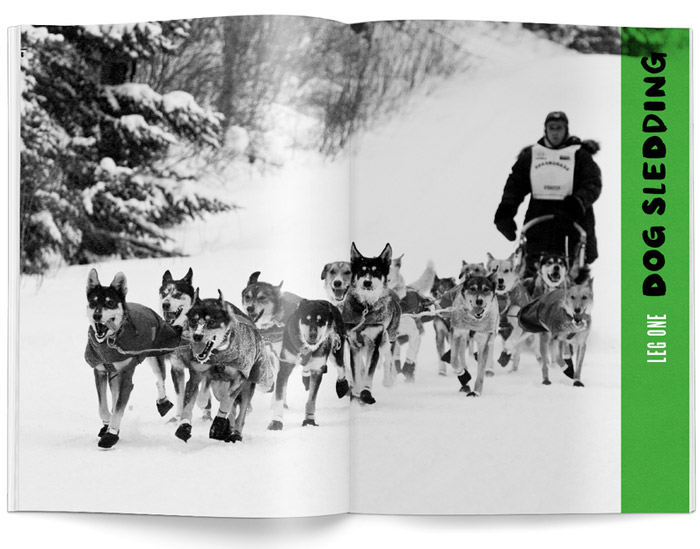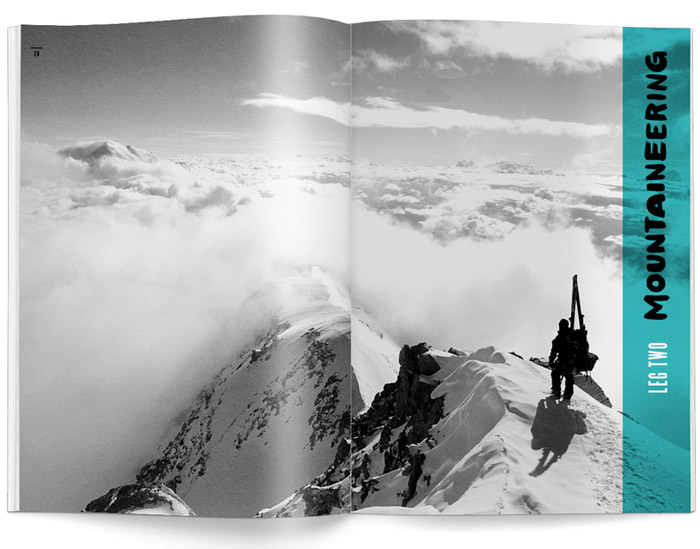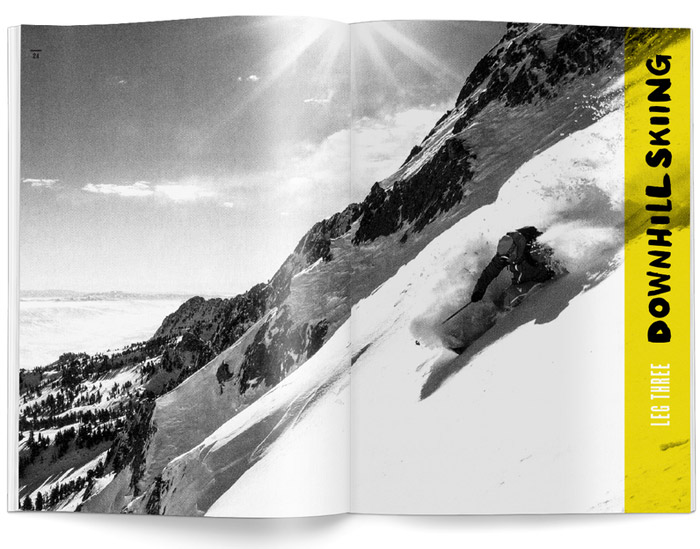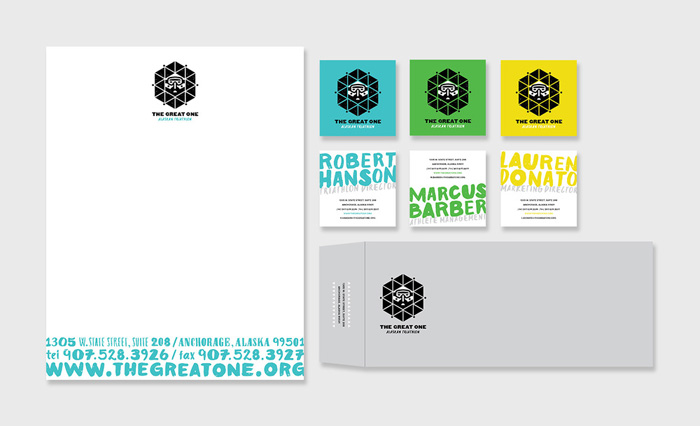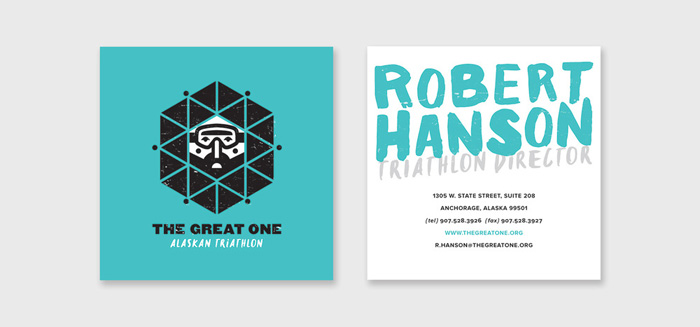 VOYAGES EXTRAORDINAIRES
Identity and poster series for a fictional film festival that screens movies based on the works of French novelist Jules Verne.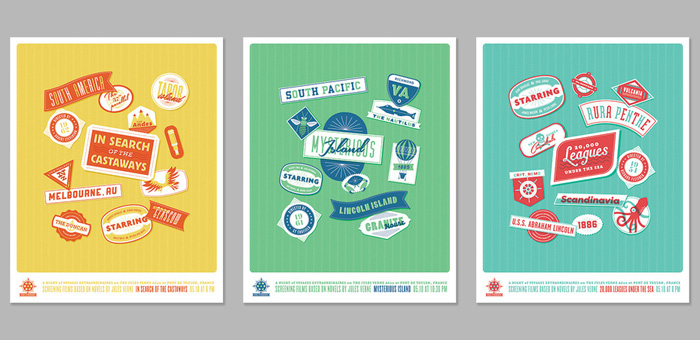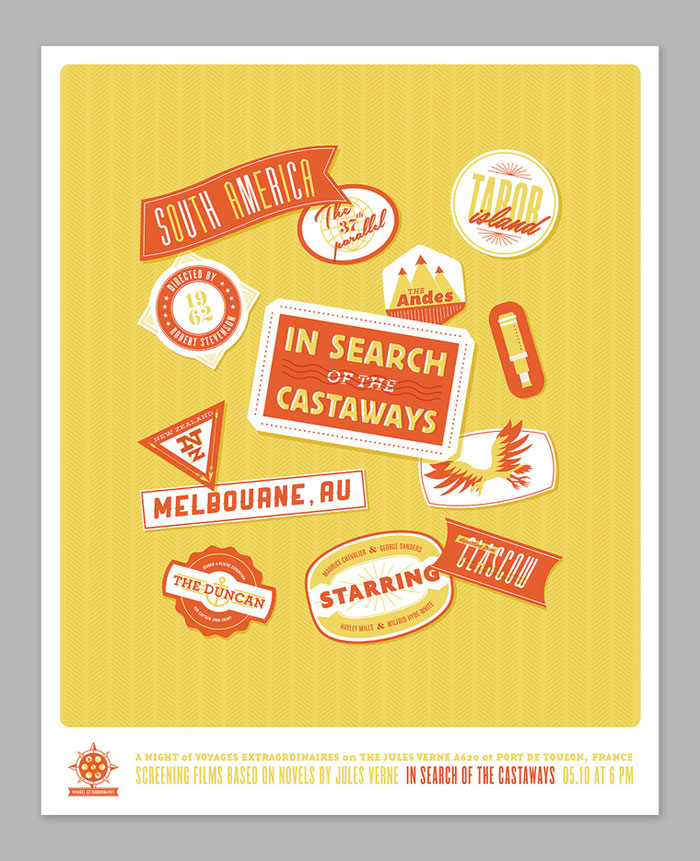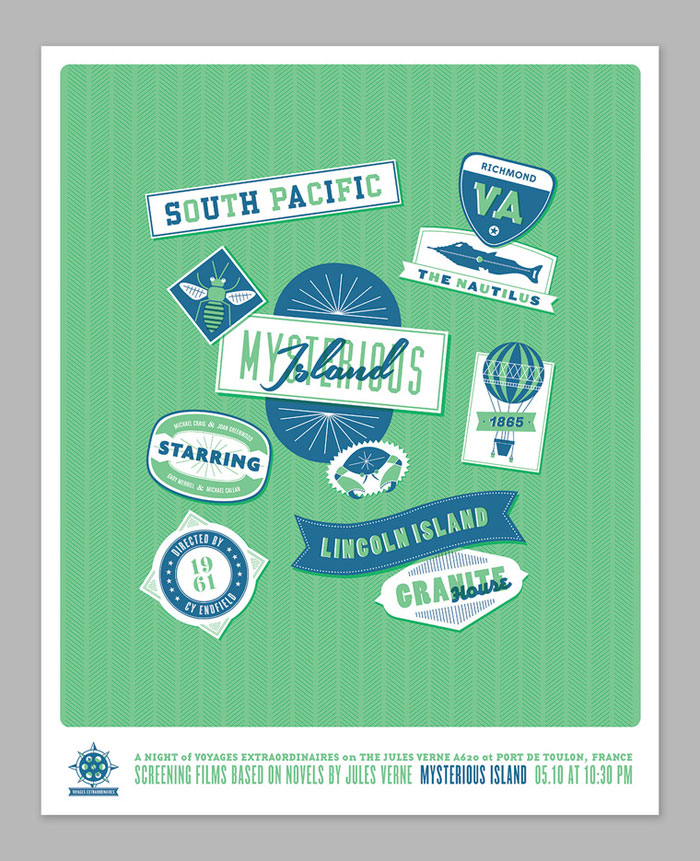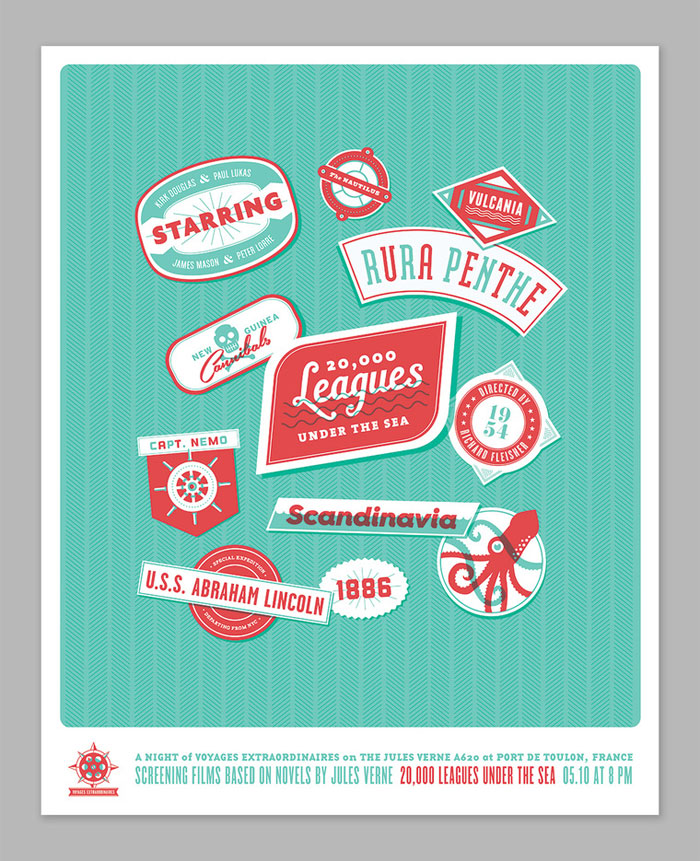 Creative Credits
Art Direction: Dusty Summers