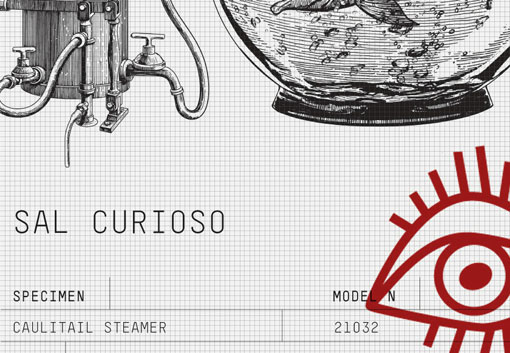 Sal Curioso is an interesting restaurant concept, which was visually brought to life by Substance, a studio with locations in both Paris and Hong Kong. Here is the curious brand story:
After the success of Madam Sixty Ate, a European restaurant founded by a whimsical chef of great imagination, we were appointed to brand a second restaurant with spanish influences in the hub of Hong Kong's vibrant culinary scene.
Madam Sixty Ate is a fantastical traveler who encounters surreal creatures. It seemed natural to provide her a companion, sal curioso; spanish ex-lover, inventor and uncommon genius. He meticulously designs and builds contraptions to best broil, steam or pop the strange animals from madam's travels.
Each device is accompanied by sal's annotations. His schematics fill the menus as patents, the interior is his studio displaying assembled machines and licensing labels as business cards. Showcased is his anthology complete with illustrations and diagrams. Even the coasters are not immune – they are a piping system to transport excess condensation when placed together to connect the pipes.
A great thinker, sal is a prolific writer who displays his a wall of books written and illustrated by himself displaying a fascination for innovative cooking techniques and antiquated culinary history.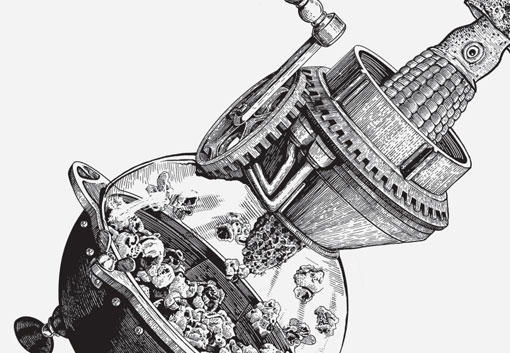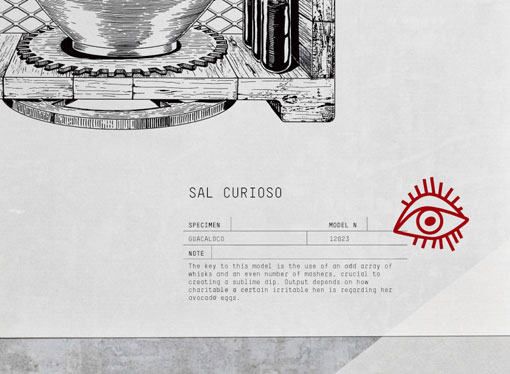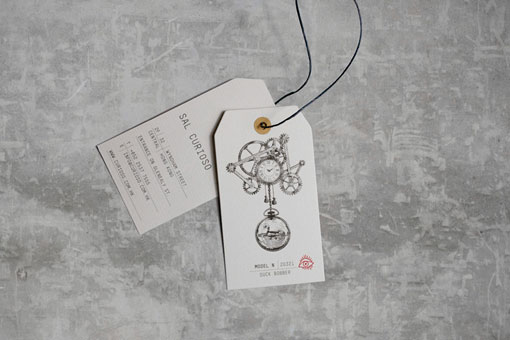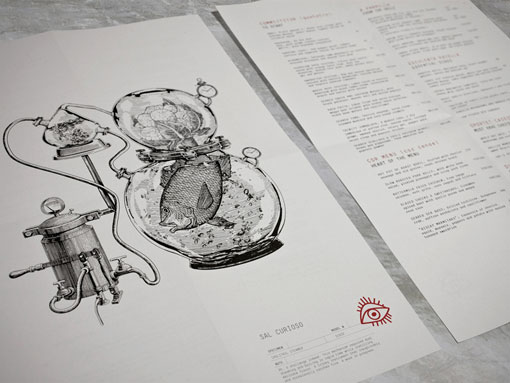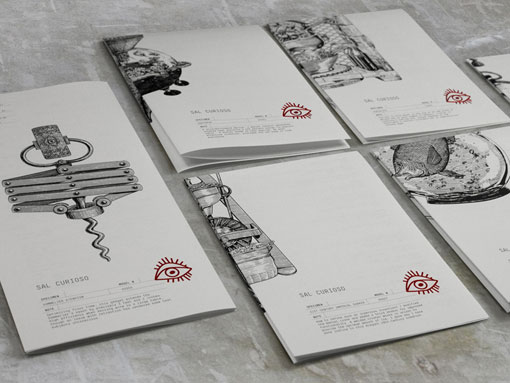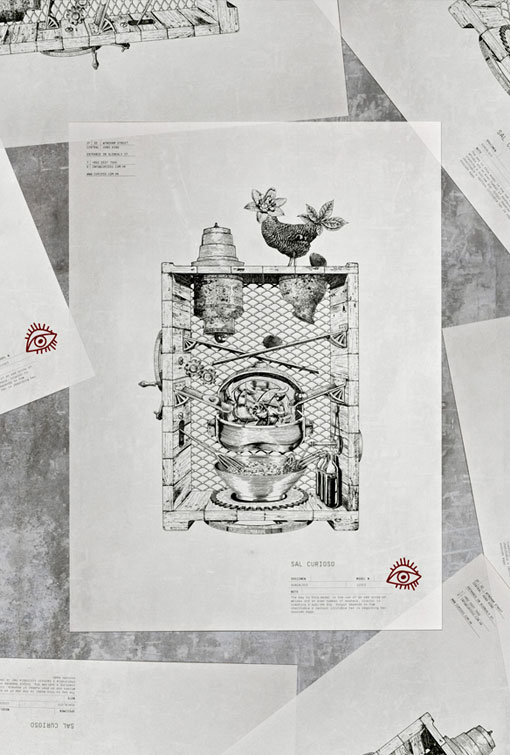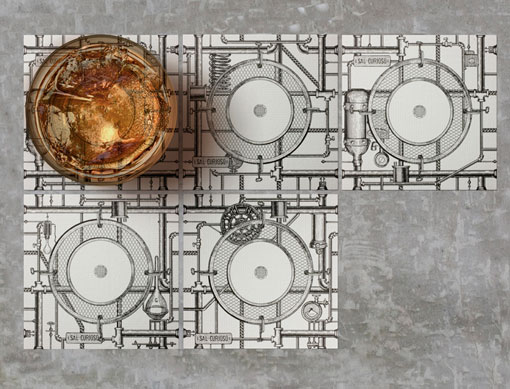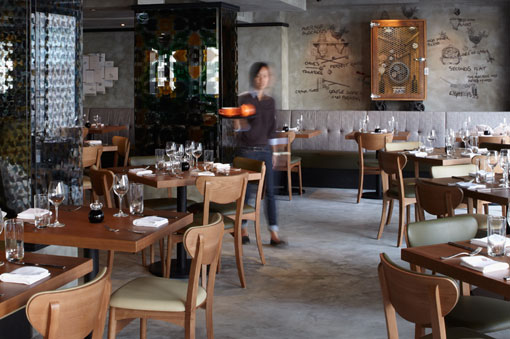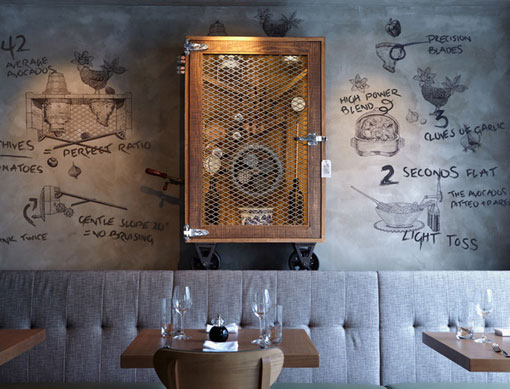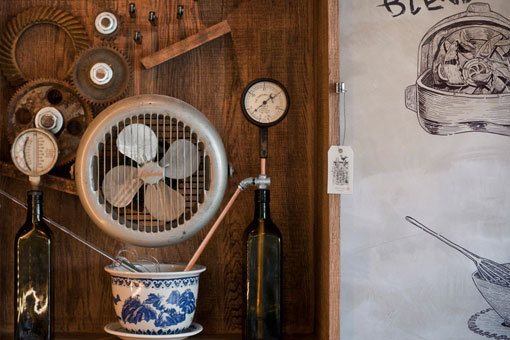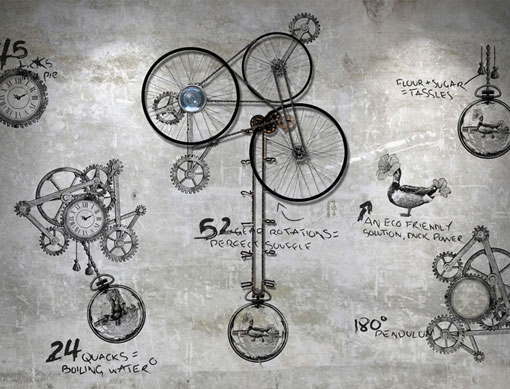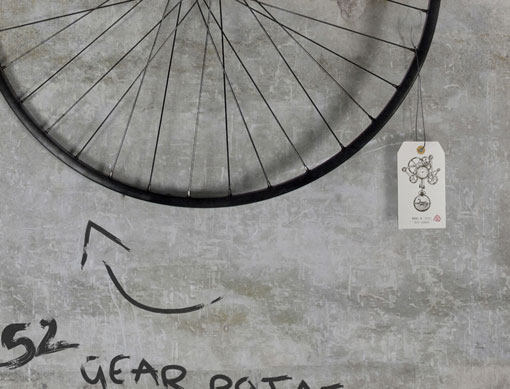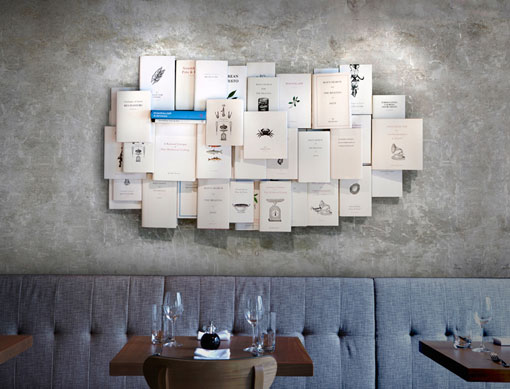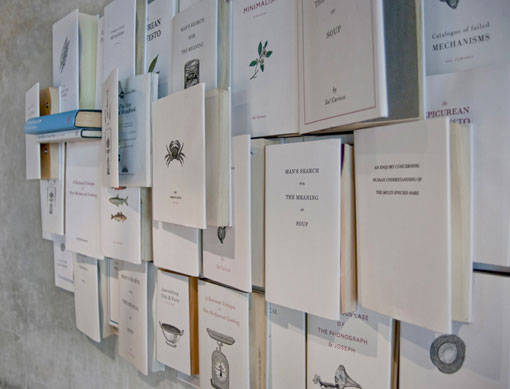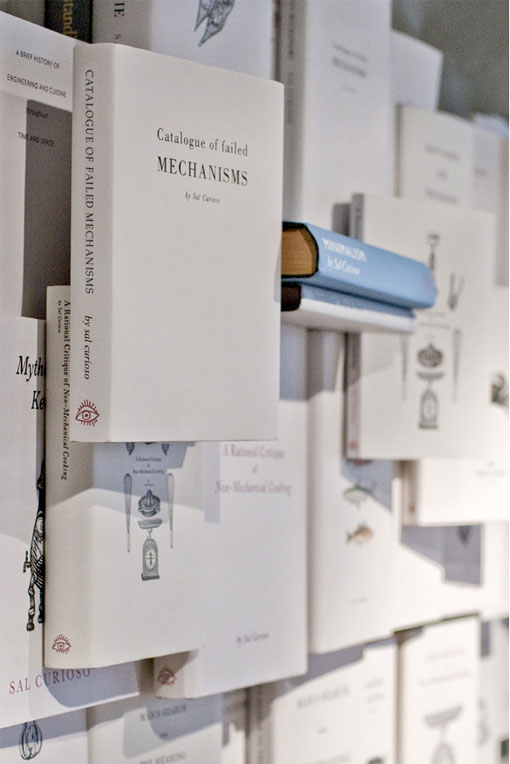 via Form Fifty Five