Take a Line for a Walk is a new creativity journal by Robin Landa. The journal is a true collaboration, featuring all sorts of creative prompts from well-known and respected designers, architects and experts in many other fields; and design by Modern Dog Design Co.. This book is just the thing to give you a boost when you're feeling stuck, or even just in need of a break from the day-to-day. It's especially inspiring to get tips directly from those you admire, and to hear what has worked for them personally. Pick up a copy for yourself right here.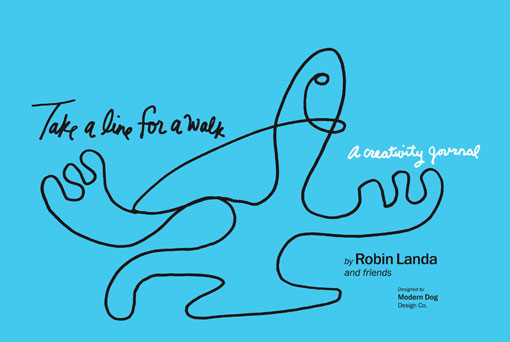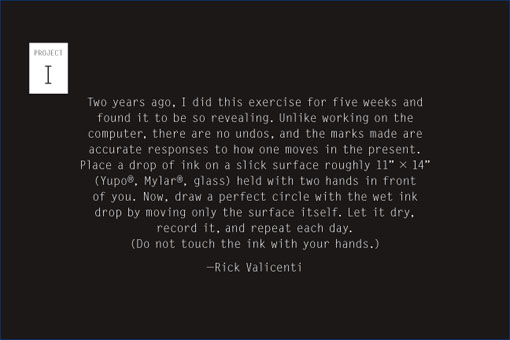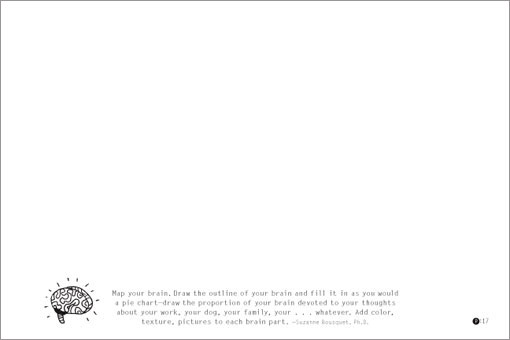 Text reads: Map your brain. Draw the outline of your brain and fill it in as you would a pie chart—draw the proportion of your brain devoted to your thoughts about your work, your dog, your family, your … whatever. Add color, texture, pictures to each brain part. – Suzanne Bousquet, Ph.D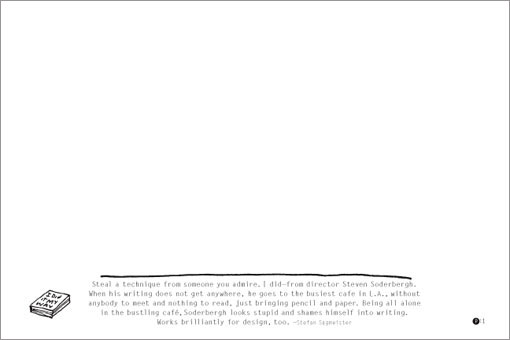 Text reads: Steal a technique from someone you admire. I did—from director Steven Soderbergh. When his writing does not get anywhere, he goes to the busiest cafe in L.a., without anybody to meet and nothing to read. Just bringing pencil and paper. Being all alone in the bustling cafe, Soderberge looks stupid and shames himself into writing. Works brilliantly for design, too. – Stefan Sagmeister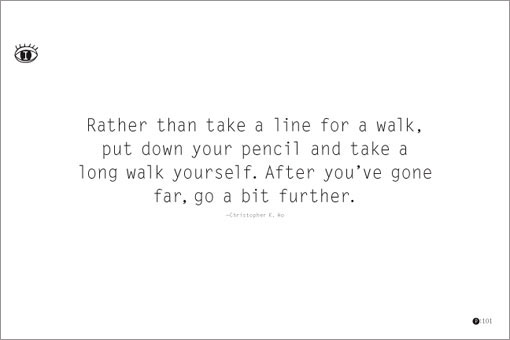 DWL was pro­vided with a review copy of the book for the pur­pose of this post.