Textile design is a specialty that may seem simple, but requires quite a bit of thought: how large to scale this pattern? How will these colors translate onto sheer fabric? This week's Badass Lady Creatives are surface design pros who make it look easy.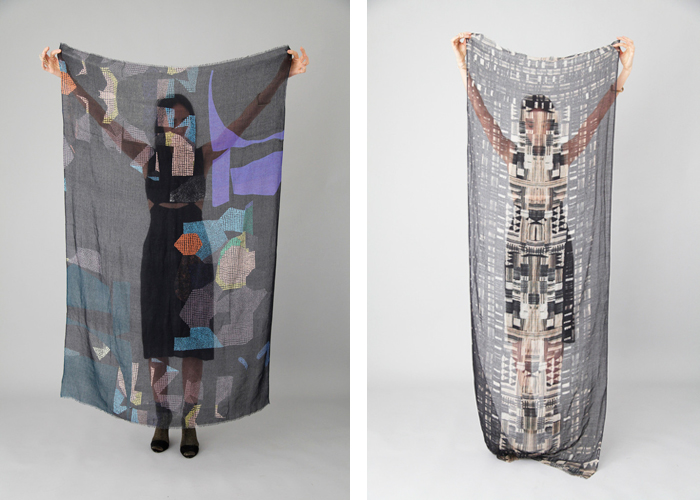 Helen Dealtry is Woking Girl Designs, a Brooklyn-based textile design studio; she partners with clients and sells her own line of products. Helen lends notable warmth to geometric designs, but her more classically "feminine" work (florals) has a bold charm to it, as well.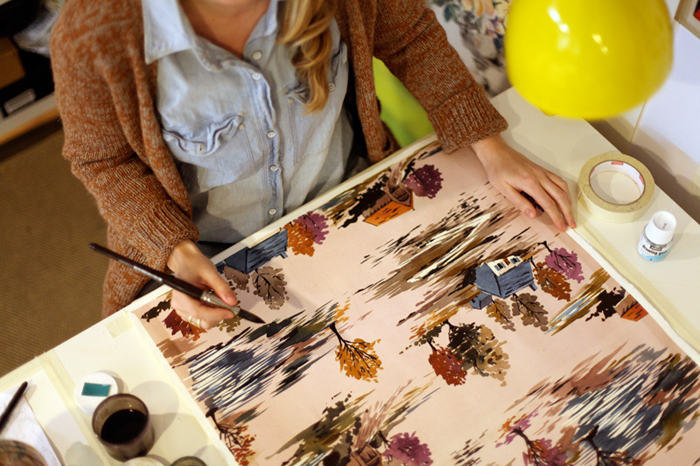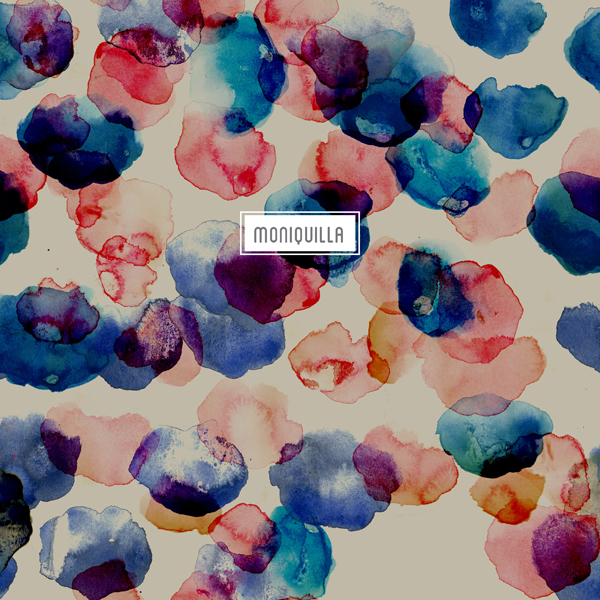 Mónica Muñoz is the Spanish designer behind the Moniquilla brand; her patterns appear on garments, accessories, stationery, and house wares (shop here). Mónica experiments with a range of styles, but her floaty watercolors are among her best work. Have to admit, though, I dig the slightly mom-ish application of floral illustrations below: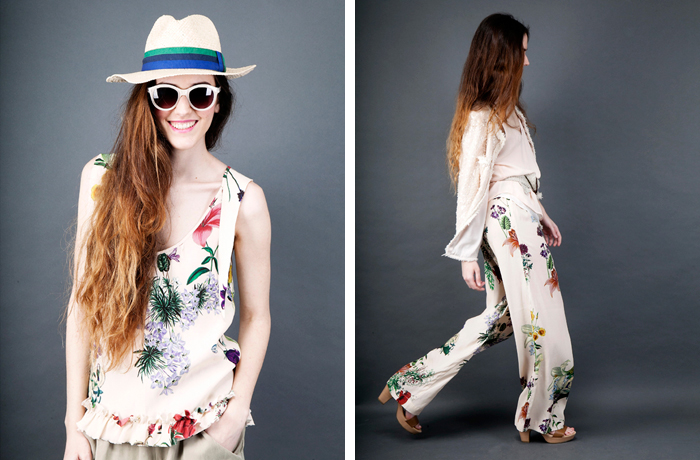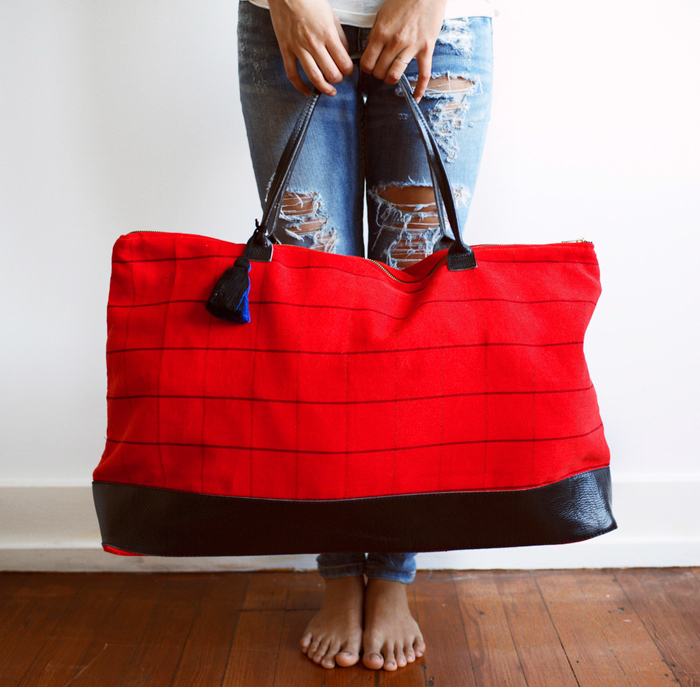 Harper Poe, aka Proud Mary, runs a business as attractive as her product line: Harper partners with international artisans whose cultures have influenced her aesthetic. Talk to Harper for five minutes, and it's obvious that she whole-heartedly believes her fair-trade motto: "pride, not pity". What I love about her clothing, pillows, and bags is that they seem simple, but there's always some twist—like a graph-paper pattern in the brightest of reds.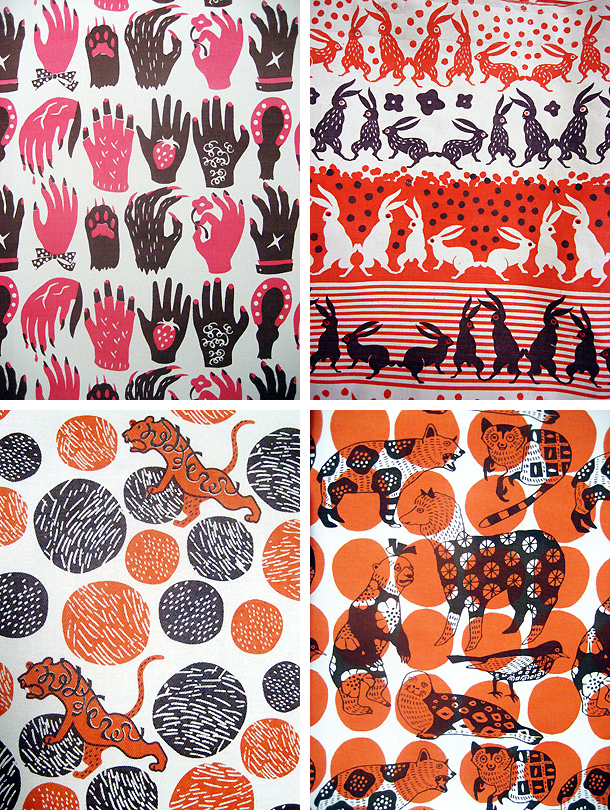 Miki Fukuyama is the powerhouse behind Makumo textiles; her online shop features a full bounty of products in her graphic, illustrative style. This Fukuoka, Japan-based designer screenprints her textiles by hand, a process which reveals itself in her layered aesthetic.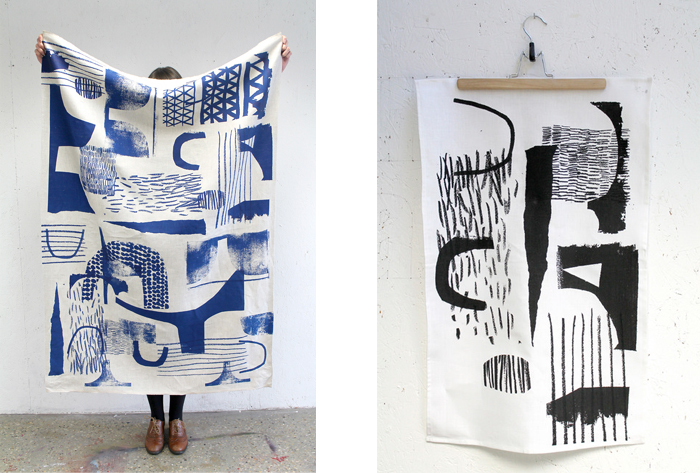 Laura Slater also prints her designs by hand. Her work is refreshing because it does not rely on pattern for impact, but rather demonstrates an experimental approach. Laura's process page is a real treat, and her tea towels (above, right) just might find their way into my home.